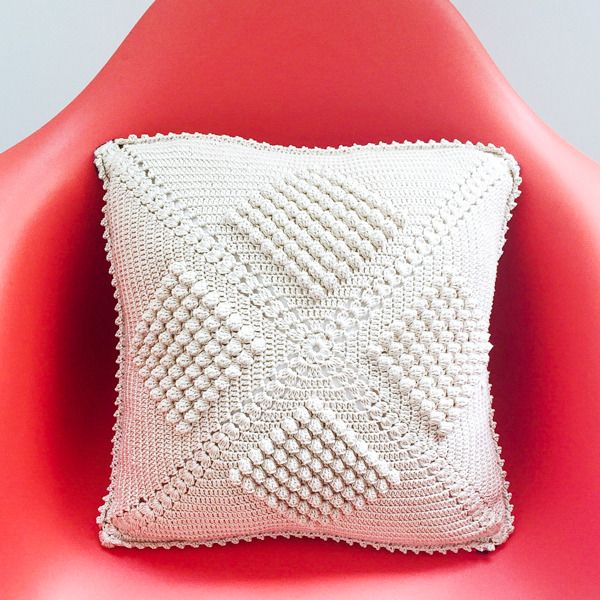 After pondering about it for some time, I finally went out and bought a Brothers sewing machine.  It has been nearly 20 years since I touched a sewing machine in school during Home Economics class.  Although the very helpful sales assistant at Courts gave me a 30-minute crash course in how to operate the sewing machine, but unfortunately, less than 30% of what she said stayed with me.  She also gave me her mobile number, just in case I needed "SOS" when using the machine, but I am glad that I have not had to call her yet.
I am not one to read the operating manual of a gadget from start to end.  The best way to learn something (at least for me) is to jump right into it and start doing it.  I decided to sew the fabric piece to another cushion cover that I had completed crocheting.  The last vintage popcorn stitch cushion cover that I had hand sewn together is here.
I watched a couple of Youtube videos on how to hem the edges of the fabric and make seams using the sewing machine, took a deep breath, and turned on the machine.  I managed to thread the sewing machine and wind the bobbin, hem all four sides of the fabric after re-doing it several times.  I could not really control the pedal well so the stitching came out looking uneven and very messy!  Sewing the crochet piece to the fabric was quite challenging because the thread in the bobbin kept getting caught in the machine which meant repeated un-picking and re-sewing.  After what seemed like ages, I finally joined 3 sides of the cushion cover using the machine.  All I had to do was stuff the cushion insert into the cover and hand-sew the last side (which led to even more messiness).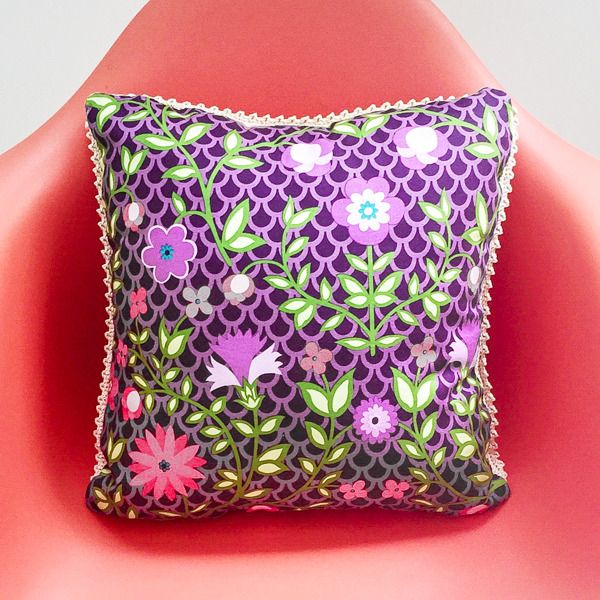 Quite decent for a first effort but lots more practice is needed in using the machine.  For my next cushion cover, I will learn how to attach a zip to the back.  This is really fun.  🙂