My heart goes out to Kumamoto and the people living in Kyushu who are deeply impacted by the earthquakes. We visited Kumamoto late October last year and it is hard to imagine that many areas of the beautiful prefecture are now badly damaged by the earthquakes.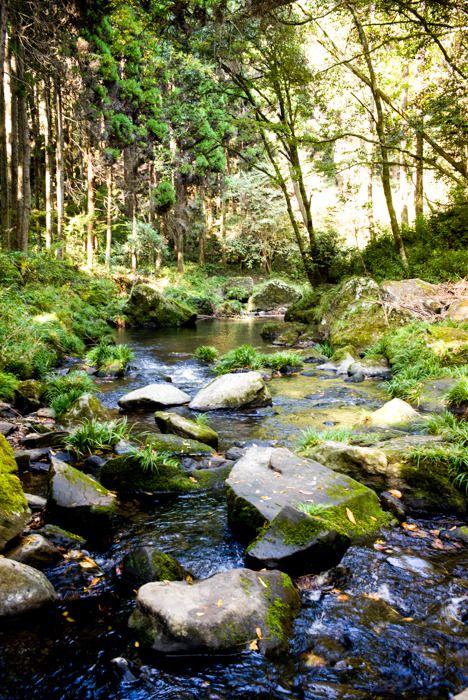 As part of our 10-day Kyushu driving holiday, we spent half a day in Kumamoto city enroute to Mount Aso where we spent 2 nights in a ryokan.  We visited the Kumamoto Castle and had a lovely lunch at a sushi place in the city.  We then spent the next two days driving around the scenic Mount Aso countryside and mountain plains, and one of our stops was the Nabegataki Falls.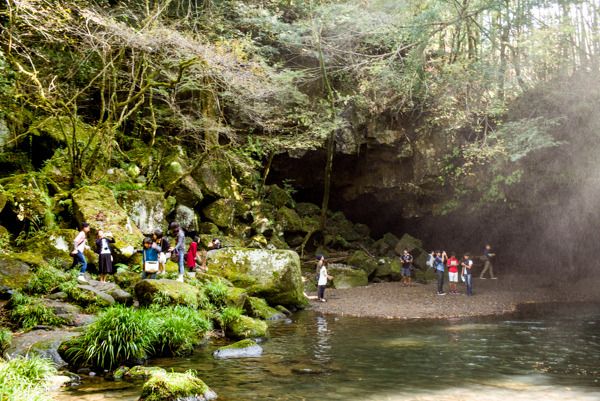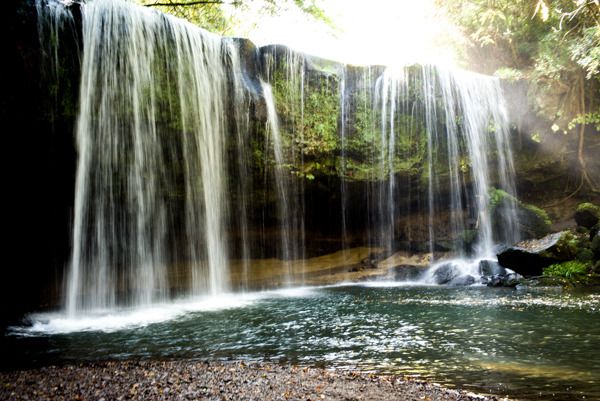 The Nabegataki Falls is a small waterfall nestled in the Mount Aso countryside.  The place is so pretty – it looks like a watercolor painting, or like a frame out of a Japanese anime.
The attraction is easily accessible by car and thereafter, a short walk down to the waterfall area via a flight of wooden stairs.  No hiking is necessary but best to wear sneakers with anti-slip soles as you have to walk across some slippery boulders and stone slabs to get from one side of the waterfall to the other side.  Although the Nabegataki Falls are nowhere as spectacular as some of the other more well-known waterfalls sprinkled throughout Japan, like the Kegon Falls in Nikko, I feel that it is worth a visit if you are in the Kumamoto/Mount Aso area.
Note: A small entrance fee is required to enter Nabegataki Falls.
Kyushu: Nabegataki Falls In Kumamoto