We wanted to eat sushi in Kyoto and asked Hotel Mume for recommendations.  They recommended Matsudaya, a one Michelin star place that serves Edo-style sushi, and got us a lunch reservation on a Sunday.  I have never tried Kyoto sushi but hear that it is on the sweet side and tastes different from the Edo-style sushi that we are used to eating.
Matsudaya, located in Gion, is about 10 minutes away from Mume by foot.  We took a walk along Shijo-Dori overlooking the Kamo river, and wandered around the side alleys off Shijo-dori to work up an appetite for lunch.  We were mindful that we also had a potentially huge dinner at Restaurant 245 that evening.  Two huge meals in one day were a bit worrisome for my stomach.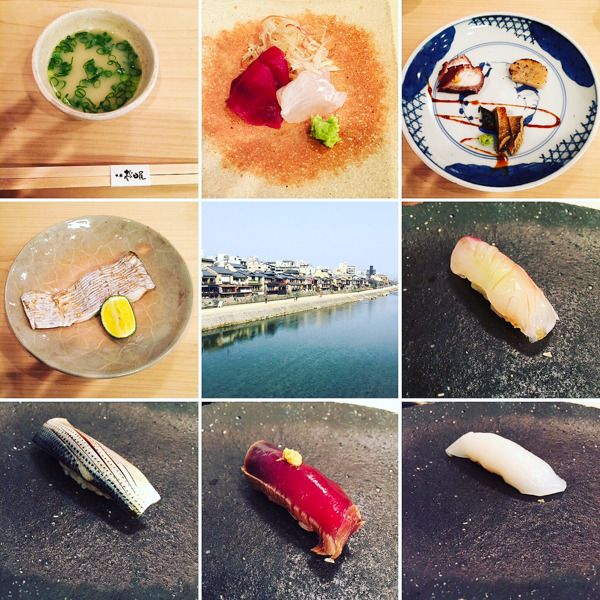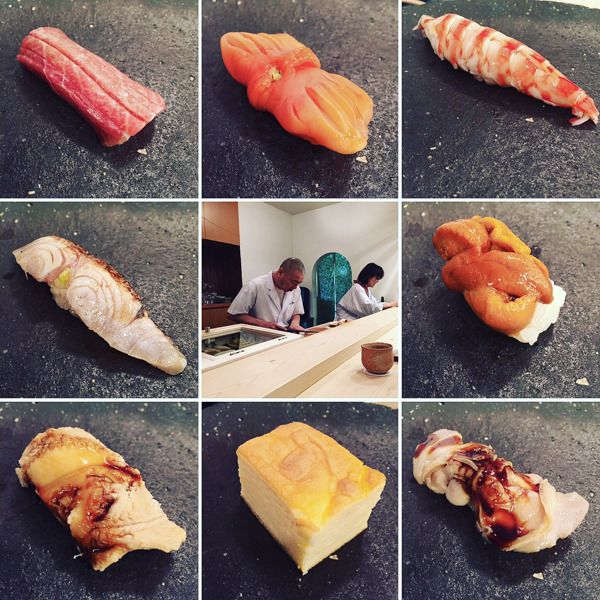 There really was no need to be concerned about being too full after a sushi meal at Matsudaya.  We did not feel overstuffed at after consuming some 16 courses and 3 carafes of sake over lunch.  The Japanese have a knack of feeding you a lot of food in portions that are just right.  I even had a Tsujiri parfait immediately after lunch.
We liked Matsudaya.  It is a tiny place, with about 7 seats at the counter, manned by the chef (who speaks English) and a helper (his wife I think).  The sushi was excellent and unlike some sushi places which tend to be quite formal and stern, Matsudaya is fairly casual and comfortable.  The chef chats with the guests while preparing the sushi and you can talk with your companion without feeling the need to keep quiet and pay absolute attention to the food, and only the food.
Sushi Gion Matsudaya
Address: 570-123 Gionmachi Minamigawa, Higashiyama Ward, Kyoto, Kyoto Prefecture 605-0074, Japan
Kyoto: One Michelin Star Sushi Gion Matsudaya