I like Black Forest cake very much. Unfortunately, it is hard to find a good one in the local bakeries. Most places do not use enough alcohol, if they even use any in the first place, so it feels as though I am eating a dry chocolate sponge cake stuffed with cherries and cream. A cake cannot be called a Black Forest cake if it does not contain kirsch, can it? At least in Germany, I suppose.
When my friend – she goes to Dulcet & Studio every month for baking classes – told me that the studio is having a class on Black Forest cake, I decided to sign up for it. The last time I attended a class at Dulcet & Studio was a year ago. Time really flies, doesn't it?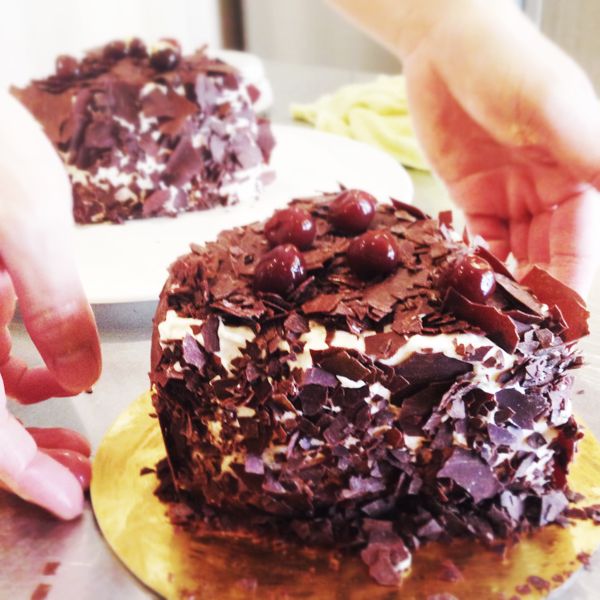 I enjoyed the class a little more this time, compared to my previous experience. This time, the teacher, Mayumi-san, taught two items (instead of three), so the pace was slower and there was more hands-on time. She taught us how to bake, assemble and decorate a heart-shaped (you can't really tell from the photograph) Black Forest cake using chocolate sponge cake, chocolate cream, fresh cream, kirsch, black cherries soaked in syrup and alcohol, and chocolate shavings.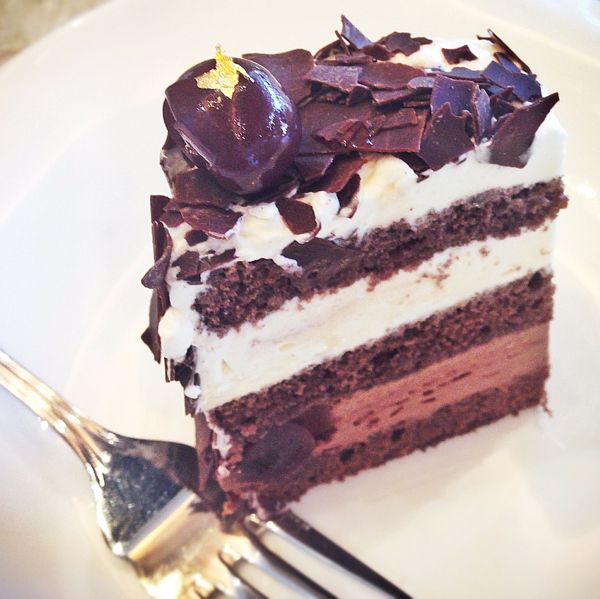 The cake was good. The kirsh-soaked sponge cake was moist and not too sweet. The alcohol-soaked black cherries were tinged with bitterness (luvre!). Mmmmm, I am eating a slice of the cake as I type out this post.
Mayumi-san also showed us how to bake creme caramel. So easy to make! Her recipe is very good but having said that, creme caramel is not a dessert that I am ordinarily fond of eating. Too sweet for my tastebuds.
The very pretty sensei. She is teaching Japanese Strawberry Shortcake and lamingtons in February.