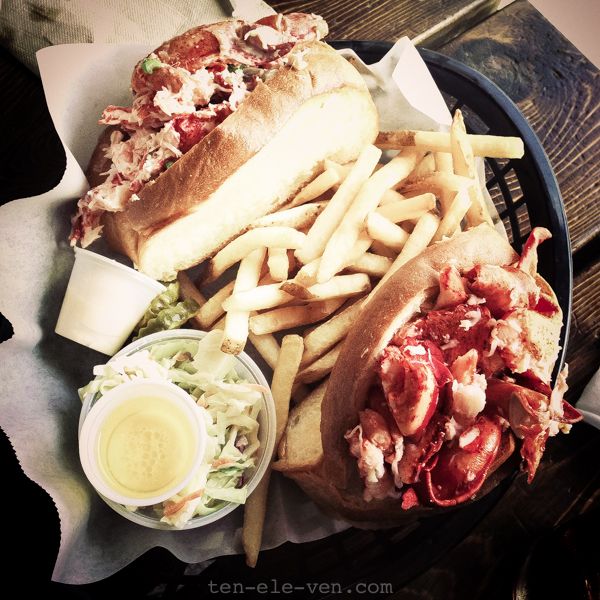 Lobster rolls at Old Port Lobster Shack at Portola Valley. My friends ordered this platter to share.
As I am not a big fan of cold seafood, I ordered the New England clam "chowdah" whch was super delicious. Again, I was so besotted with eating the chowder, I forgot to take a photograph of it.
I was suddenly reminded of the lobster roll and clam chowder after watching an episode of Gordon Ramsey's Kitchen Nightmares featuring a beachside seafood shack in Boston.