The penultimate post of our holiday in Sri Lanka that is 3 months overdue!
The last stop in our holiday was Galle where we would stay 3 days and 2 nights at the Fortress Hotel. The 6-hour drive from Kandy to Galle was just too much for me. I was dying to haul my old bag of bones into the bathtub and soak myself in a hot bubbly bath till my skin resembles a wrinkled prune. We were looking forward to a complete R&R in the resort where we could chill out all day long. And a massage to work out all the kinks in my back and my arse.
Fortress Hotel is a 20-minute drive south of Galle town, at Koggala.
Fortress Hotel is stunning. We were given an ocean view room and this is the scenery that we woke up to in the morning. Though I get a bit nervous thinking about what happens if a tsunami turns up…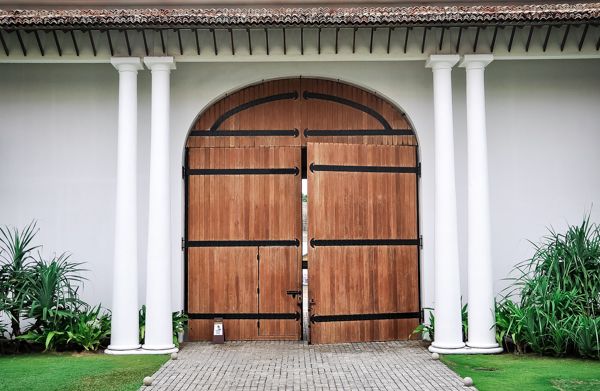 The hotel is built to resemble a fortress.  This huge wooden door does look a little like one of those seen in Game Of Thrones.