I love Korean food. Whenever I visit Korea, I have it for breakfast, lunch, tea, dinner. This is the reason why my husband rarely travels with me to Korea on my annual trips – he does not enjoy spicy Korean food, or the BBQ meats. If we went together, we would have to eat our meals separately. I will eat yukgaejang and gamjatang for dinner while he goes off and finds himself a Japanese curry place, or an Italian restaurant.
To get him to agree to go with me on my next trip to Korea, I agreed that we would have at most one Korean meal a day, and preferably, in a restaurant that serves contemporary Korean cuisine. (Gawd, I should just leave him at home.) I eat street food and the local eateries in Korea, so besides Paul Gagnaire's restaurant in Lotte Hotel, I have no idea which are the fine-dining restaurants in Seoul that serves modern Korean cuisine. I set out to find some.
I did some research and came across a review of Jung Sik Dang's modern Korean cuisine in NYC. The review was very positive and it also touched on the restaurant's second branch in Seoul. So I decided to make a lunch reservation during my last trip to Seoul in November. The Korean branch is also on Asia's 50 Best Restaurants list (if such accolades matter to you).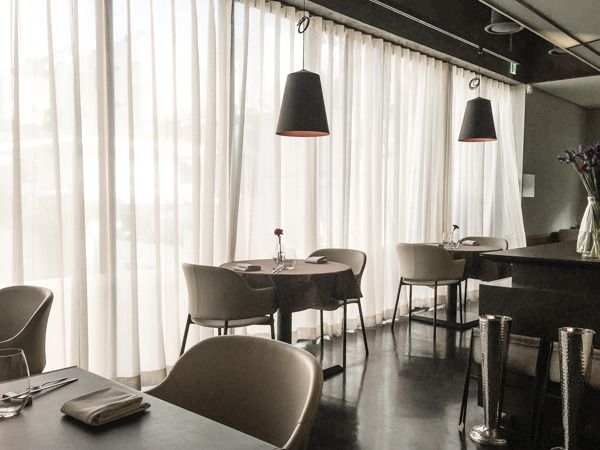 I like the interior of Jung Sik Dang. Modern, classy, tasteful. It is clearly a place where corporate executives and ladies-of-leisure meet for lunch. I was the only single foreign woman in the restaurant and for someone who is used to eating alone in restaurants, felt strangely out of place.
I ordered the 8-course tasting menu and a glass of Chenin Blanc from Domain Huet Vouvray. The white wine, recommended by the sommelier, was delicious! The staff spoke English and like any fine-dining establishment, explained each course clearly when serving the food to me.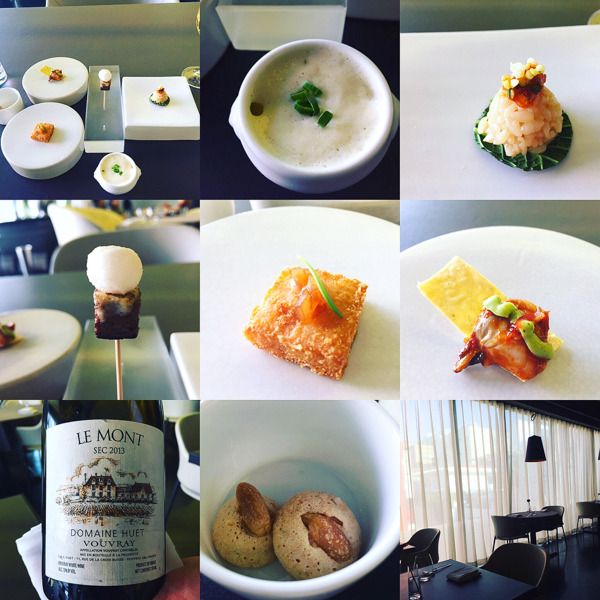 First course – espuma and snacks.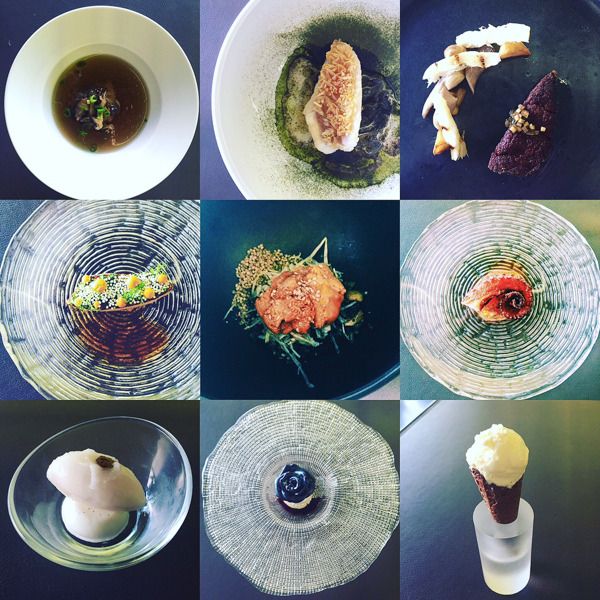 The rest of the courses. Mushroom soup. Some kind of fish from Jeju. Fillet mignon. Octopus. Pan-fried tuna. Sea urchin with kimchi. Desserts. Every course was well-made and delicious. I could not decide whether the octopus or the sea urchin was my favorite.
I had a trio of desserts: sujeonggwa sorbet (I love sujeonggwa.) to clean the palate, followed by a pretty dessert (I cannot recall what it is now) which they call the Rose of Versailles. The last and the best of all, a Korean ginseng ice-cream cone to accompany a cup of ginseng tea.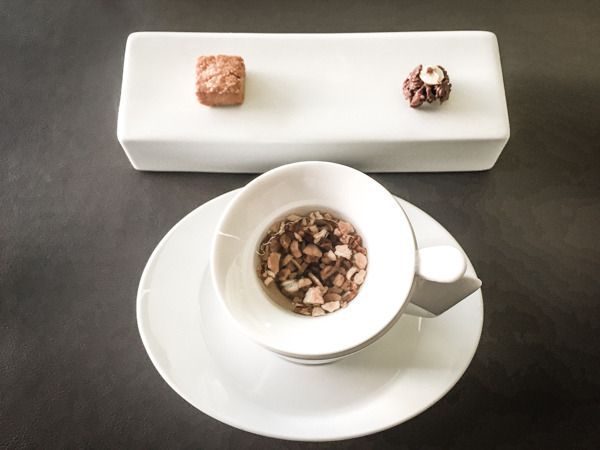 I was so happy I decided to go with the 8-course tasting menu. The portions were perfect and I did not feel too full at the end of the meal. I enjoyed myself so much that I am definitely going back the next time I am in Seoul. I am going to try their Choice Menu next. I see some items (such as the pork belly and croaker) on this menu that look exciting.
The ambience was good, the service was great, and the food was excellent. However, it all came with a fairly steep price tag. This is a place that I am pretty sure the husband will enjoy.
After lunch, I headed off to the Hangang River Park for a looooong walk.
Jung Sik Dang
Address:83-24, Cheongdam-dong, Gangnam-gu, Seoul, Korea
Opening Hours:
Lunch: 12:00PM – (Last order: 14:00PM) everyday
Dinner: 17:30PM -(Last order: 21:00PM) everyday
Jung Sik Dang – Excellent Mod-Korean Restaurant In Seoul