We were introduced to Ristorante 245 Gion by our Kyoto hotel, Hotel Mume. The restaurant is conveniently located on the same street as Hotel Mume on Shinmonzen Dori (several streets behind Gion) which meant that we could get ourselves totally tipsy and still be able to make our way back very easily on foot.
We did not make any dinner reservations during our 4-night stay in Kyoto, to give ourselves some flexibility around our dinner options.  The restaurant recommendations given by Mume have always been spot-on (Kichisen on a previous trip; Sushi Matsudaya and Ristorante 245 during this trip).
Helmed by a young Chef Masakazu Yoshioka, Ristorante 245 was described as an Italian-style restaurant that serves a fixed menu at dinner around a 10-seat counter.  Having been there, I would describe it as European kappo style dining – an open kitchen concept with counter seats, where the chefs cook and plate your food right in front of you.  Each dish is cooked using Western techniques but with seasonal Japanese ingredients.  Elegant food in a casual setting.  I like kappo dining, mostly because I enjoy the seeing the chefs cook my meal.
There were five of us in the restaurant on a Sunday night.  The chef helmed the kitchen with only one assistant who was responsible for topping up drinks, serving wine, plating the food, serving the food, removing plates AND washing the dishes!  You will never find someone who is willing to do all of that in Singapore.
Over 2.5 hours, we ate 10 courses (including dessert) and had several glasses of wine each.  Every course was impressive. The Japanese-influenced flavors were delicate and the ingredients (such as Japanese squid, octopus, shishamo, unagi, pheasant, hotate, kumquat) were mostly what was in season then.
I did not come to Kyoto expecting to eat European-style kappo food and then going away thinking that it was my favorite meal in our entire 2 week holiday.  I want to go back again on our next trip to Kyoto, and see what new creative dishes the chef will make for us.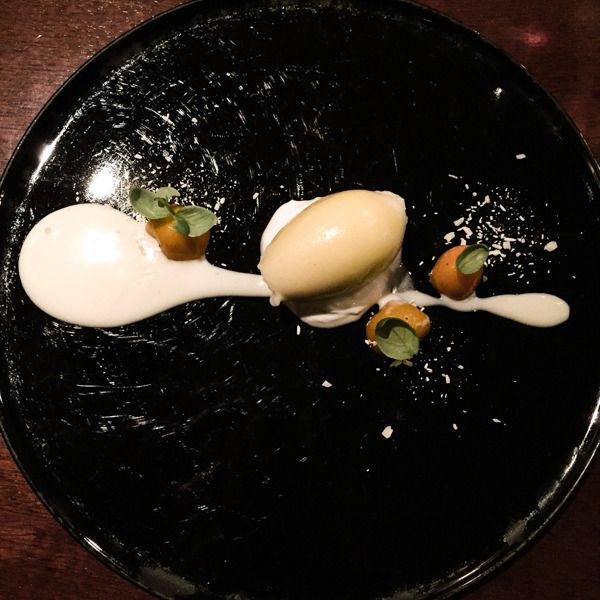 Ristorante 245 Gion
Address: 245-1 Nakano-cho, 2-chome, Chion-in Shinmonzen Yamato-oji-higashi-iru, Higashiyama-ku, Kyoto
Tel: 075-533-8245
Opening Hours: 12:00-14:00, 18:00-21:00
Kyoto: Ristorante 245 Gion At Shinmonzen Dori