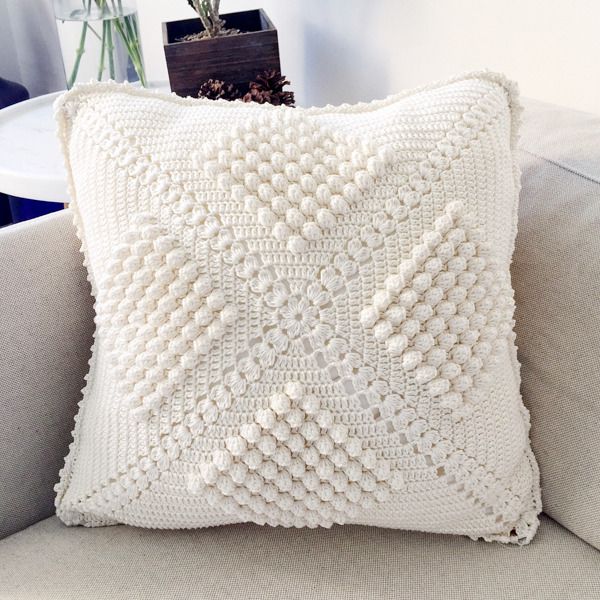 I have been seeing this lovely popcorn stitch pattern around a lot on Pinterest, and I finally found the pattern online.  The final product has a 3-dimensional, vintage look that gives off a whimsical feel to the cushion cover.  Also, I like crocheting popcorn stitches (I make them using 6 double-crochets which unfortunately 'eats' up quite a bit of yarn.)
There is a lot of flexibility in the pattern.  To make a bigger or smaller piece, you could adjust the number of rows of popcorn stitches.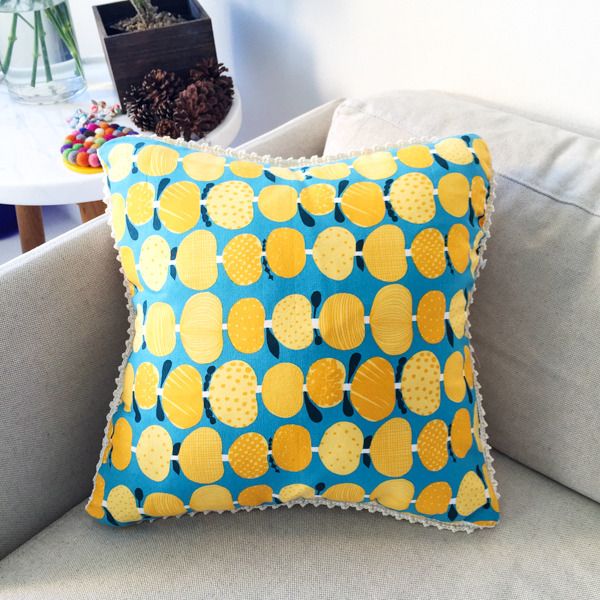 For the back piece, I decided to use a fabric in a cheery yellow and blue Scandinavian print that I bought in Japan recently.  The problem is that I do not know how to machine-sew the fabric to the crochet piece.  So I sewed both pieces together by hand.  I have not sewed anything for at least 2 decades, and it took me ages to complete this task.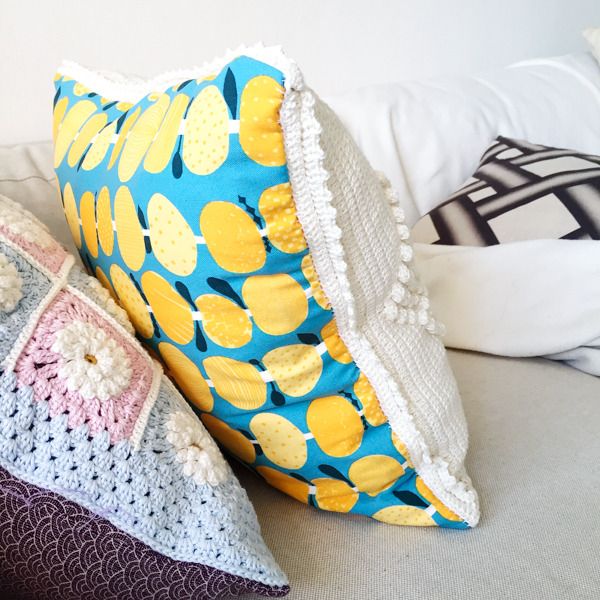 The result was rather satisfactory, though the stitching is obviously untidy if you look very closely. I am toying with the idea of taking up sewing classes (noooooo, I shouldn't take up more hobbies), but in the meantime, I should just enlist my aunt's help if I need to complete another cushion cover.
Crocheting: Vintage Popcorn Stitch Cushion Cover