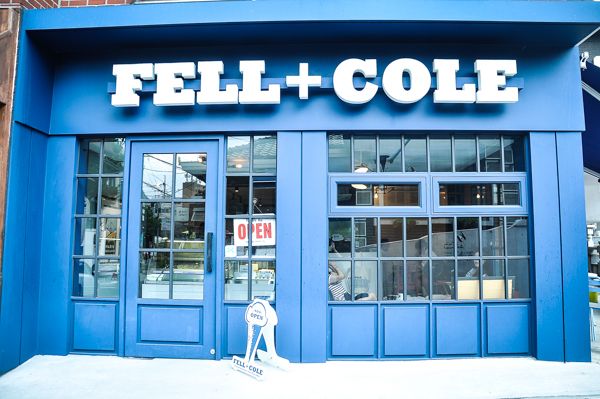 I finally got around to visiting Fell + Cole, after hearing good reviews about their ice-cream. I had some trouble locating the store in Hongdae, not realizing that it was closer to the Sangsu subway station then the Hongdae subway station. I often forget how big Hongdae is. While trying to find it, I ended up in Ok Lu Mong the first time round, and managed to locate the ice-cream store on another day. If I am not wrong, Fell + Cole has an outlet in the Grand Seoul Mall in Jongno, and another in Apgujeong.
The shop is located in one of the back alleys that run parallel to the main road. You cannot miss the bright blue shop front from a mile away. The shop is quite small, and does not have much seating space.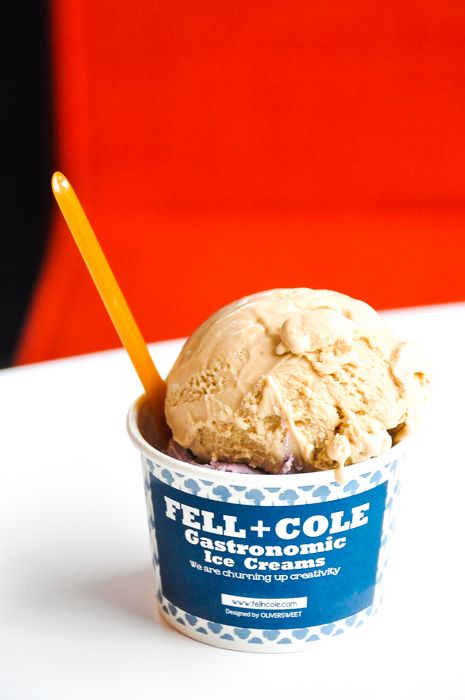 It took me ages to decide on the flavors that I wanted. All the available flavors were so tempting. After much hemming and hawing, I decided on two scoops in a cup: blueberry cream cheese (squashed at the bottom of the cup) and dang…I cannot remember the second flavor! I think it is honey lavender…but I remember it having an earl grey taste. That's what happens when I don't Instagram my photos as soon as I can.
Anyway, the ice cream was super – creamy without being too sweet and the flavors were so unique and different from what I am used to eating.
Another must-stop that is pinned to my Google Maps for Korea.
Seoul: Fell + Cole Gastronomic Ice Cream In Hongdae