I usually hang around the Hongdae area that is closer to the Hongik University subway station. That's where I go to eat my favorite churros at Churro101, or have an expresso at Coffee Lab. This time, I wandered around on the other side of Hongdae, the area closer to the Sangsu and Hapjeong subway stations, where Fell+Cole ice cream and Ok Lu Mong patbingsu are located, and stumbled onto street art in several places along the way.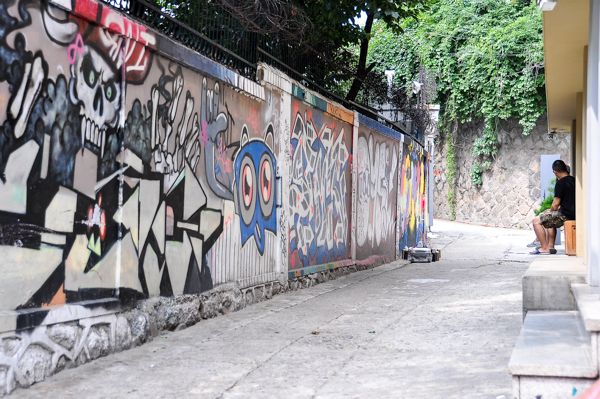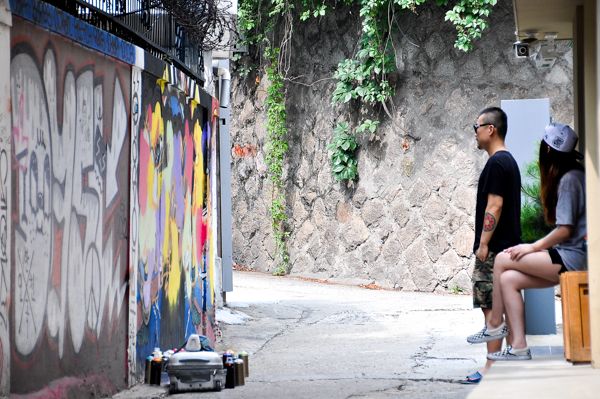 In a back ally where a number of interesting restaurants are located.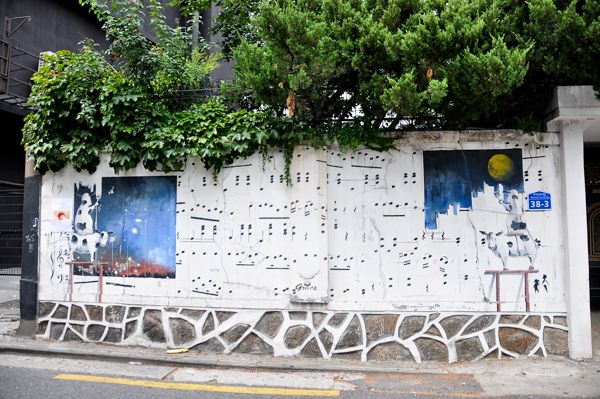 Musical notes covering the outer wall of a residence.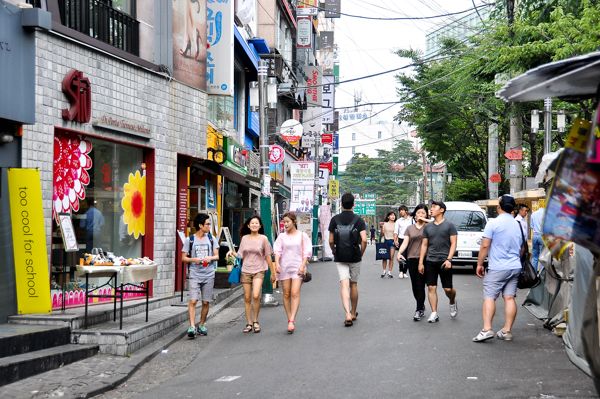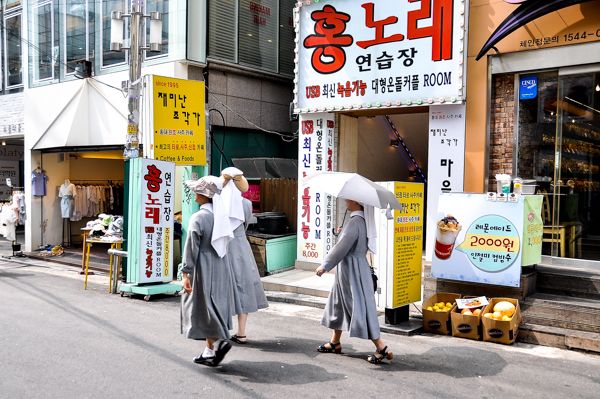 I like sitting around watching people. A cornucopia of different things that make up an interesting street scene. It looks messy though – with ugly wires criss-crossing overhead, street vendors parked randomly by the sides of the streets, an array of restaurants, boutiques, cosmetic shops with contrasting facades, fashion-conscious youths, the elderly, and a group of nuns strolling along the streets…
What an eye-catching chicken mascot.
I love dessert crepes, especially the ones that come with fresh bananas and chocolate sauce.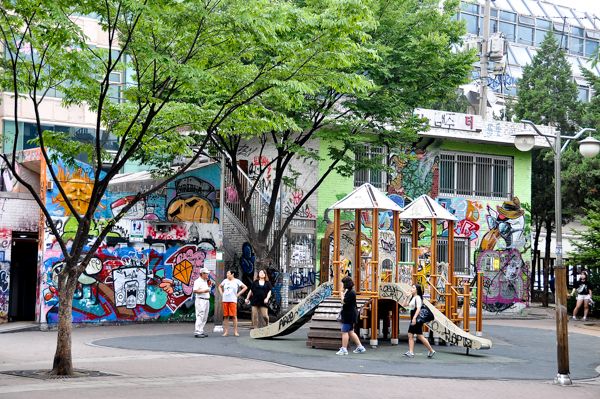 Wandered into a colorful playground across the road from the main entrance of Hongik University.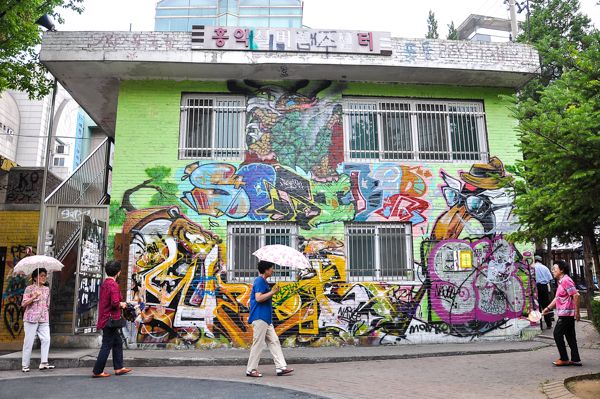 I saw a number of elderly ladies sailing out of this building. I have no idea what it is used for.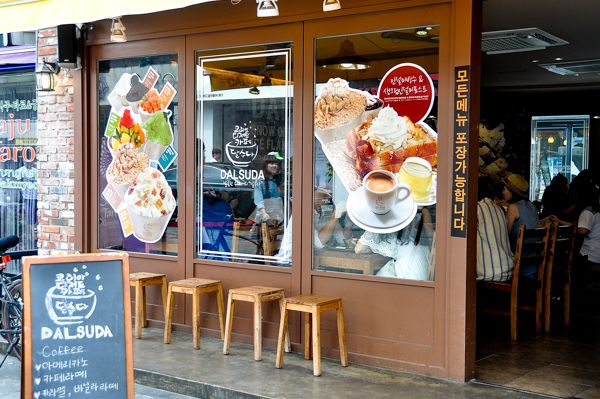 I love the vibrant and colorful cafe scene in Korea. Each and every shop – including the chain stores – looks and feels different. There is almost always a eye-catching decor, or a strong stamp of individual style.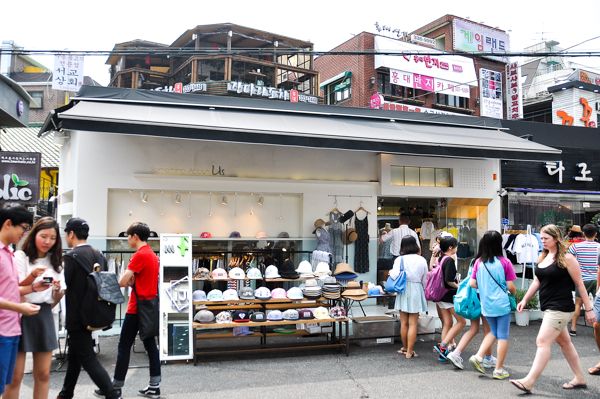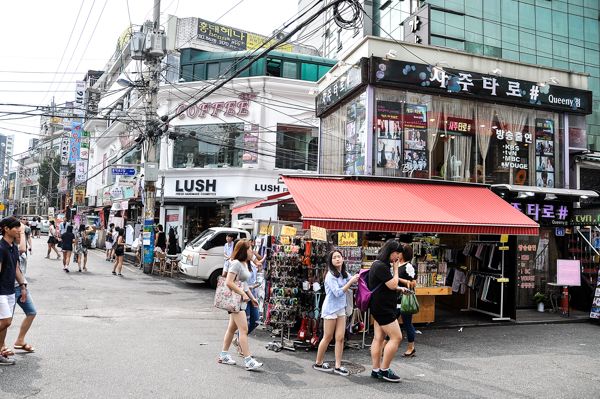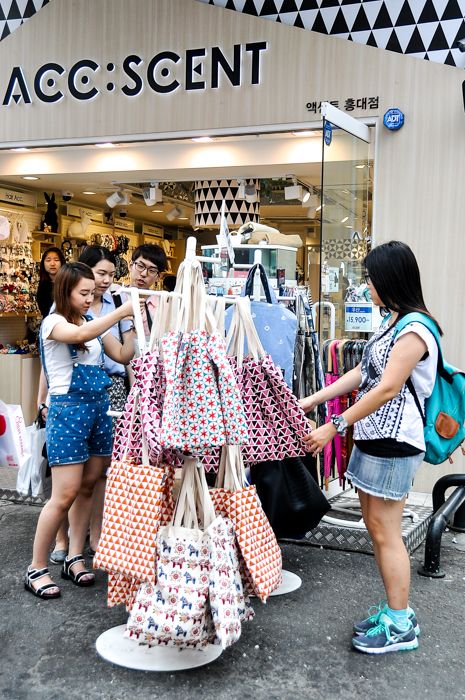 Should have bought one of those bags! I was eyeing the one with orange triangles.
I came across quite a number of soft-serve ice cream parlors that have sprouted up all over Myeongdong and Hongdae after my last trip to SOFTREE in Garosugil. Must say that it was the life-size stand-up of Kim Soo Hyun that first caught my eye.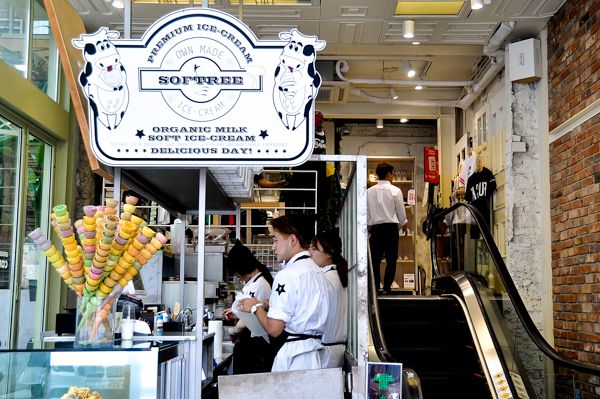 Stumbled on the Hongdae outlet of SOFTREE! Also spotted one at Itaewon when I was there shopping in Comme des Garcons.
Seoul: More Street Art In Hongdae