Dinner tonight. Delicious home-made osso bucco by C. Ate it with spaghettini, topped with a fried egg.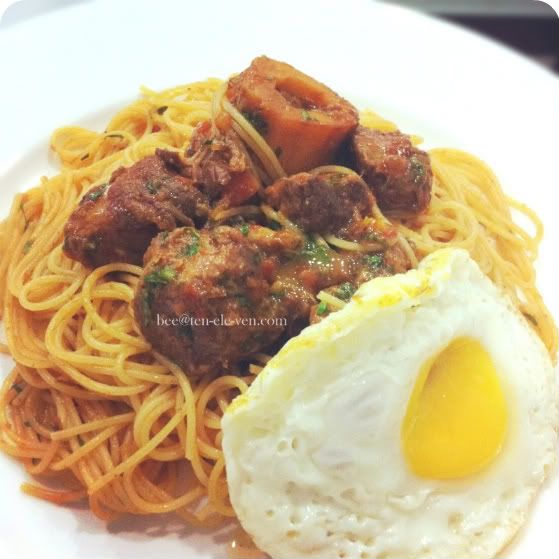 I am thoroughly spoilt by friends who cook so well, I just leech off them. 🙂
It was a good weekend. Today, I started a new Japanese class with a really funny teacher. He talks non-stop and cracks all sorts of un-PC jokes in class. Despite my initial reservations about joining the class, I think I am going to be having fun.