Churro 101. Better than a boyfriend, is what it says. I am not sure if I agree with the tagline, but the churros are by far the best that I have eaten. I am not a fan of churros, mostly because the ones that I have tried so far (outside Spain and with the exception of the ones that my friend make) were not good, at least to me. I could never understand why people love this deep-fried, sugar-coated dough. But now I do. I totally get it.
I was ambling along the main road (somewhere in Hongdae) at 10.30am, waiting for the Coffee Lab to open, when I saw a signage for Churro 101. The shop was located on the second floor of a nondescript building, facing away from the main road. I would have completely missed it, if not for the bright yellow awning. It was closed for business till 12pm.
Having eaten at a number of restaurants serving Western food in Seoul, I have more often than not walked away feeling terribly dissatisfied, I had my doubts about Churro 101. I don't even like churros, so what in the world am I doing thinking about dropping into a churros bar, in Seoul, of all places? But for some reason, something at the back of my mind urged me to check the place out after I have had my expresso fix.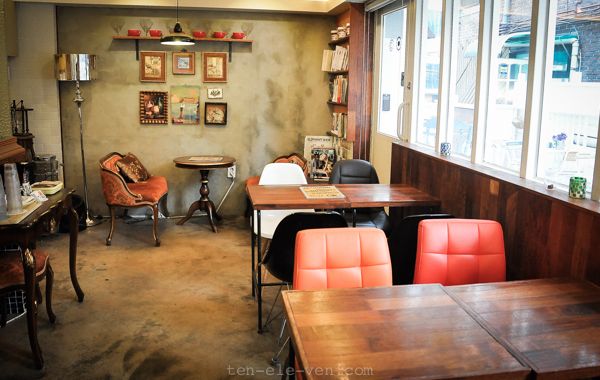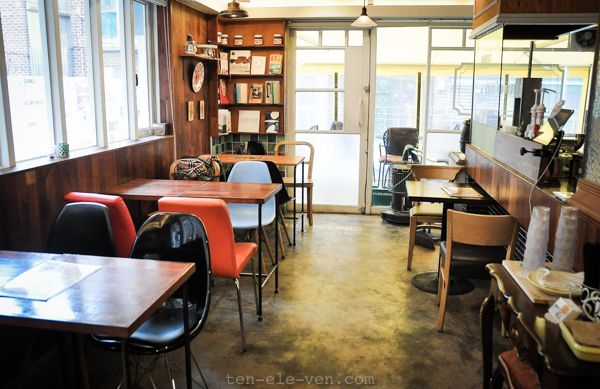 I entered the shop and gasped at how cute the place was. I plopped myself on the blue chair at the far end of the cafe so that I could have a good view of the churros making process.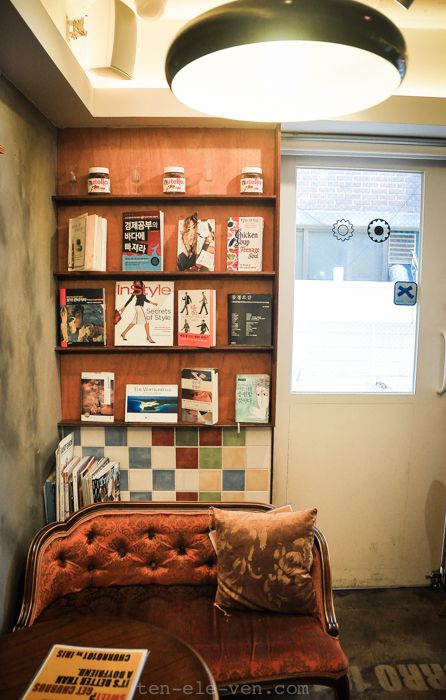 While waiting for my churros to be made, I lounged on this Victorian boudoir chair and browsed magazines on the bookshelves. It is wonderful to have the entire cafe to myself!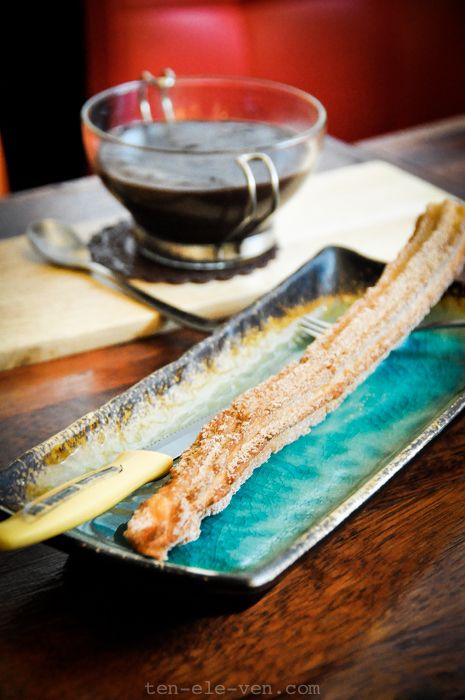 He gave me two complimentary churros – one was filled with vanilla cream and the other was filled with chocolate. Both were very delicious but I preferred the plain, sugar-coated one the best.
Address: Churro 101 is located along the same street as the Coffee Prince, at Wausan-ro 29-gil, in Hongdae. If you approach the Coffee Prince cafe from Wausan-ro 29-gil from the top of the slope, you will see the cafe on your left. Churro 101 is further down the road, but on the opposite side.
Edit: I have finally learnt how to use Google Maps and embed one into my post! 🙂 Churro 101 is marked in green and the Coffee Prince Cafe is marked in red.

View Churro 101 in a larger map
Seoul: Churro 101 In Hongdae