I tried a new food recently.  My colleague from India brought us a gift when he came to Singapore for a business trip.  He gave us a type of Indian dessert known as Khajur Pak.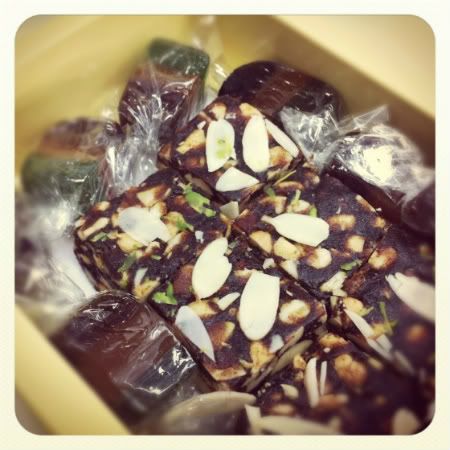 I am not fond of Indian desserts because they are generally very sweet, and I don't have a sweet tooth.
But the Khajur Pak is delicious, and is not as sweet as I thought it would be.  Khajur Pak is made of dates (khajur), mawa (dried milk) and erm, ghee.  The one that I was given also had pistachios and almonds – nuts that I love.
Khajur Paks are very addictive to eat!