I was decluttering the folder of photos in my computer and came across the ones which I had taken in Oslo. It has been one-and-a-half years since we visited Oslo. If you were to ask me what I remember most about the city, it would be the clean, crisp and pollution-free air, the shiny, glowing faces of the Norwegians and how frightfully expensive everything was for a tourist like me.
I spent most of my time wandering around the city while the husband was attending meetings. It was easy to get around on foot, or the tram.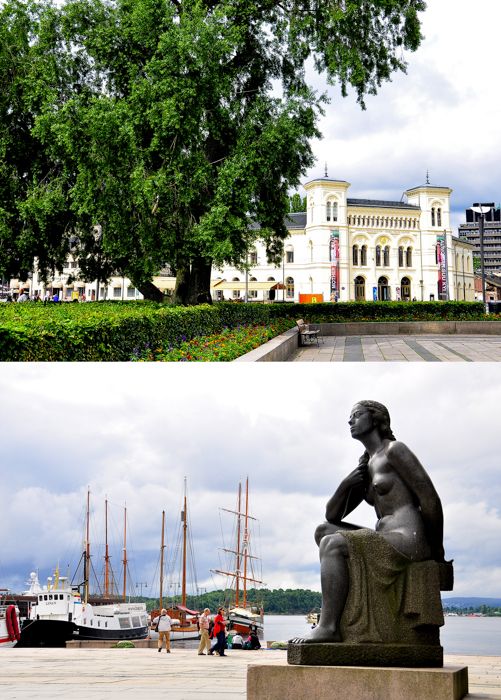 The Nobel Peace Museum, a short walk away from the waterfront.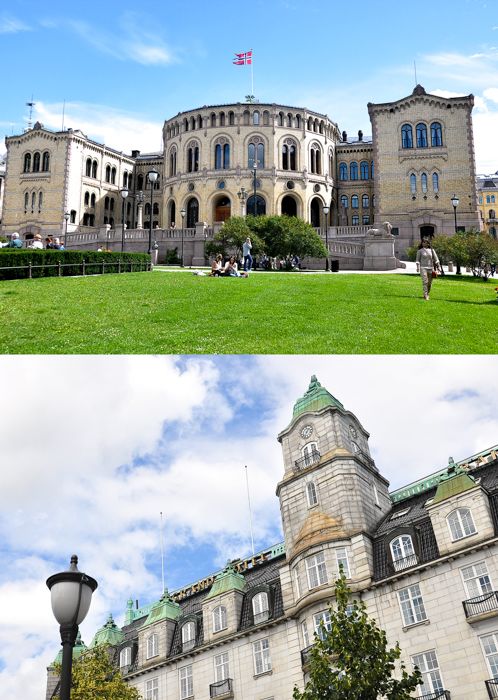 The Stortinget (top), the Oslo Parliament House. The venerable Grand Hotel Oslo (bottom).