Wow, a cat cafe called Neko No Niwa opened up at Boat Quay in late December last year. The first of its kind in Singapore.
My friends and I made a reservation for an hour on one weekday afternoon to check it out. I like cats a lot but don't have one at home. My friends adore cats and have taken in many stray cats, as many as 20 at one point in time.
The cafe currently has 13 cats which are housed in an enclosed area.  Charges are $12 for the first hour and $5 for each subsequent 30 minutes for time spent with the cats.  The cafe also sells cakes, pastries and drinks which customers can bring into the enclosed area.  We spent 1.5 hours in the cafe and could have stayed longer if time permitted.
What do cat lovers do in a cat cafe, besides playing with the cats? Sit back and watch them.   I could do that for hours.
I love the pristine white cat called Emma. I wanted to bring her home.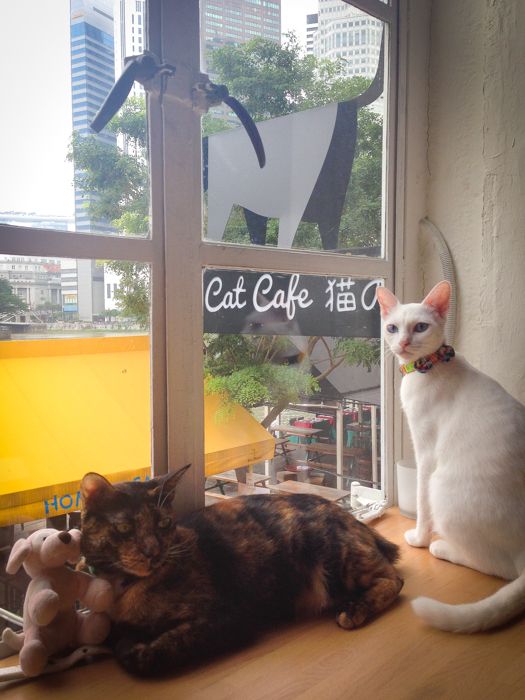 This cat's face has so much character.  She is called Luna.
This sleepy feline, Demi, has a gorgeous coat of fur.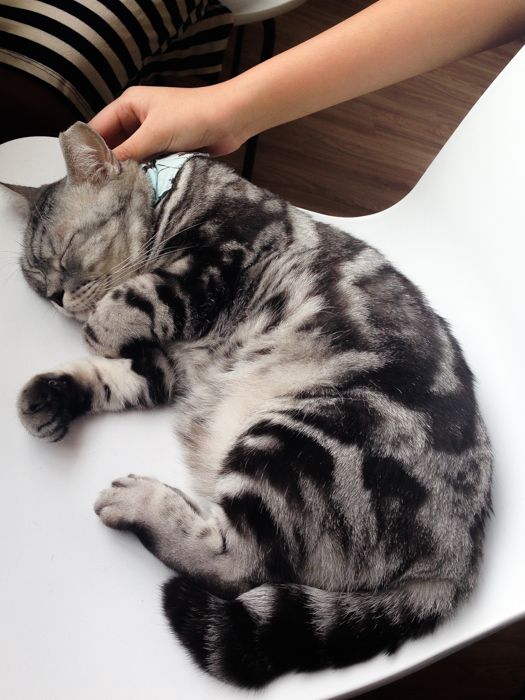 This one called Little Miss Muffet has silky soft fur, and looks like a puppy (to me). I prefer the short-haired cats 'cos I like the feeling of stroking a sinewy body compared to a ball of fur.
I think this one is called Robbie.
Beautiful shade of colour.  This ginger tabby is called Kai Kai.
Miley, a Persian cross breed.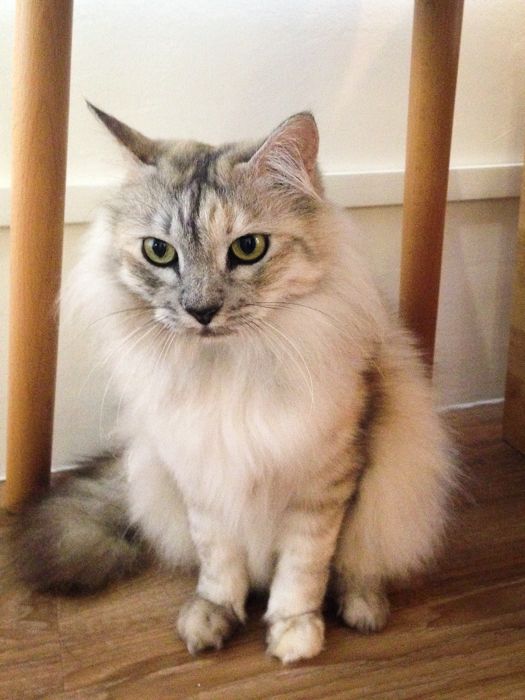 Awwwww. I will definitely drop by again. We had so much fun chasing the cats around and playing with them.
(All photos were taken with the iPhone 5)
If you have a spare hour or two, this cat cafe is a really nice place to hang out and while away your time.  Reservations are recommended.
Cat Cafe Neko No Niwa
54A Boat Quay (Level 2)
Singapore 049843
Telephone: (65) 6536 5319
Mondays to Fridays: 11am to 10pm
Saturdays and Public Holidays: 10am to 10pm
Sundays: 2pm to 9pm
Cat Cafe Neko No Niwa In Singapore