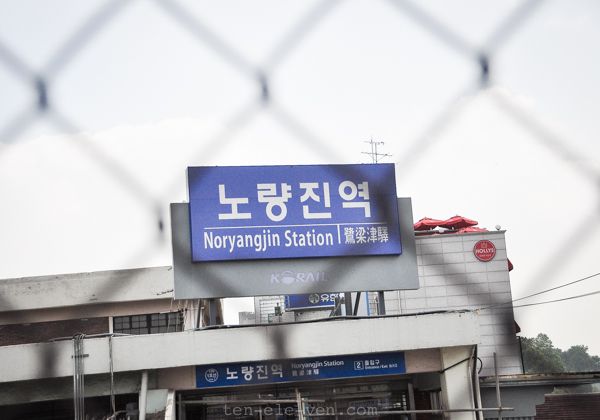 Noryangjin Fish Market is a seafood PARADISE!
I visited the market several years ago and was amazed by the sheer assortment of fresh seafood available in the market. Piles and piles of shellfish, mussels, crabs, octopus, fish, prawns, sea urchin, conches, abalone, etc for sale.
How it works in this market is this: you pick what you like at any stall, pay for the seafood and the stall-owner will bring you to one of the restaurants located in the basement or the second floor of the market where they will cook the food for you, but at an additional price. I am not sure what kind of arrangement each stall-owner has with the restaurants.
The last time I visited the market, I didn't eat any seafood because I had already eaten lunch. I made it a point during this trip to go to Noryangjin for a meal. I was so excited at the thought of picking out my own seafood!