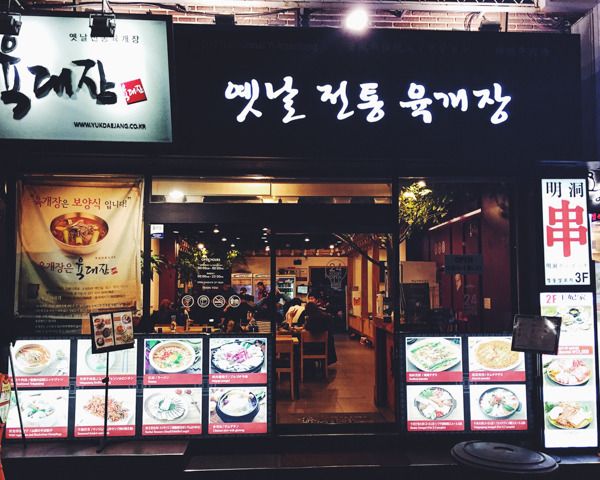 I am so pleased to have found an excellent yukgaejang restaurant in Myeongdong (near the main road where Shinsaegae is). I love eating Korean spicy beef soup, especially the wild vegetables that go into the soup. I have not tried a yukgaejang in Seoul that wasn't hearty and tasty, but Yukdaejang's is the best that I have eaten so far.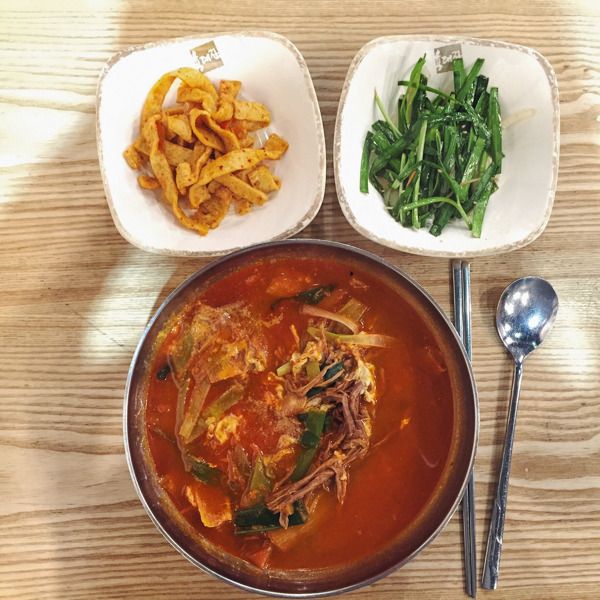 What makes Yukdaejang's spicy beef soup different from most of the others is the creamy texture of the soup. I would describe the taste as a spicy version of seolleongtang that is very smooth, creamy and flavorful. A bowl of yukgaejang costs W8,000. It is a huge bowl with generous portions of ingredients. I declined the bowl of rice that comes with the meal because it was impossible to find space in my stomach for rice.
Yukdaejang
Address: 45, Myeongdong 8na-Gil, Jung-Gu, Seoul, Korea
Directions: Exit #5 at the Myeongdong Station and walk straight, along the main road till you see a side road which is Myeongdong 2-gil. Turn right into Myeongdong 2-gil and walk until you see a 7-11. Turn left onto Myeongdong 8-gil and Yukdaejang is on your left.
Seoul: Yukdaejang In Myeongdong