People always ask me why I don't get bored visiting Seoul at least once every year. Somehow, I always manage to find something new to do, or a new place to visit. I never seem to run out of things to do in that city. One of the new places that I visited during my last trip is Dumulmeori, a water area outside Seoul where the Bukhangang River and Namhangang River meet. I learnt about this place from reading Discovering Korea and a blog written by Pheuron Tay, a Singaporean studying in Seoul (btw, her blog is filled with beautiful, dreamy photos).
Dumulmeori (such a mouthful) is in Yangpyeong, about 45 mins away from Seoul by train. Which is perfect for a day-trip from the city. Dumulmeori is at the Yangsuri station on the Jungang Line, and from there, I could cycle or walk or cab to Dumulmeori. I met an ahjusshi on the train who started a conversation with me. He was a retired teacher, and wanted to practise his spoken Mandarin. So he started asking me a number of questions, filling in any gaps with the help of the online Korean-Mandarin dictionary in his phone. I obliged by answering his questions, also with assistance from the English-Korean online dictionary on my phone. I was extremely amused by the conversation.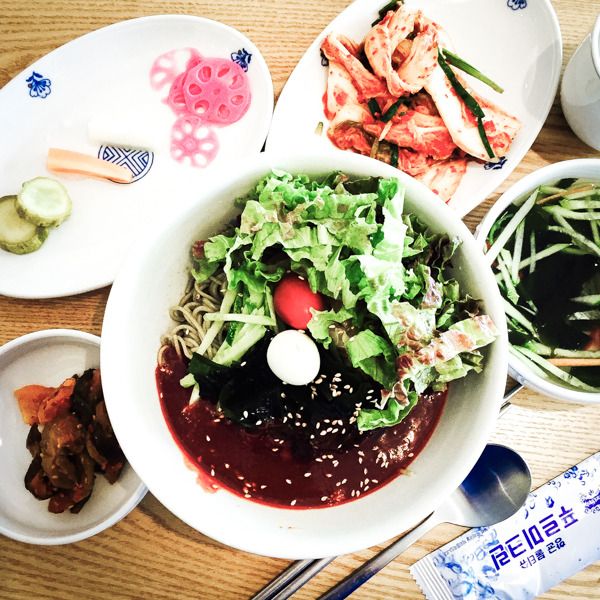 I alighted at the Yangsuri station and found myself at a loss as to how to get to Dumulmeori. Feeling a bit distressed, I wandered around the station for while, then decided to plop myself at one of the eateries outside the station where I ordered a bowl of spicy cold noodles. OMG, the noodles were excellent. The eatery did not use the usual chewy buckwheat noodles, but something similar to cha soba. If I had made a wasted trip, at the very least, I got a good meal out of it. I asked the ahjumma in the eatery for directions to Dumulmeori. She kept pointing in one direction, and firing off in rapid Korean which I could not understand a single word of. Despite my love for Korea, I have never picked up the language beyond the barest of basic phrases. Like – "Dumulmeori, oh-di-so-yo?" There is hardly any point in asking where is a particular place in Korean, and not being able to comprehend the response. I decided to take the next train back to the city.
However, the stubborn streak in me refused to give up. I was really looking forward to seeing this place and I felt annoyed at having to go back "empty-handed". Last ditch attempt was to follow a group of ahjummas sporting exercise outfits and ahjumma aviator caps. I spotted them leaving the station, and took a gamble that they were heading to Dumulmeori. "Let's follow them! Hehehe. Safety in numbers!"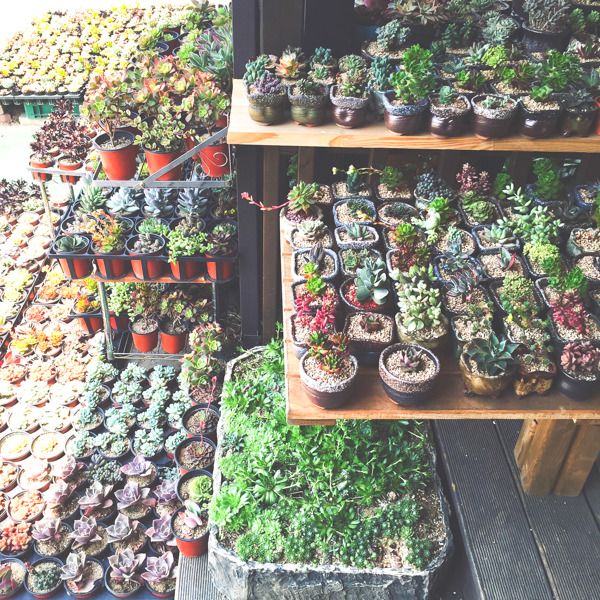 Somewhere along the way, I lost the group of ahjummas after being distracted by a a shop selling succulents, and plodded my way to Dumulmeori alone. It was a good 20 minute walk from the Yangsuri train station and I managed to find the park.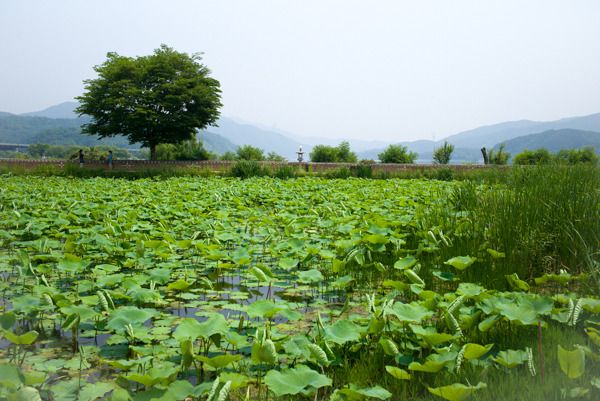 The entire park has several parts to it and occupies a fairly large area. I entered Dumulseori at the lotus pond section of the park. The lotus pond was huge but it was pity that it was not flowering in May. I strolled along the pond and came to the "waterfront area". The view of the waters and the mountains was stunning.
It feels so tranquil and peaceful to look at this view. I could stare at it all day.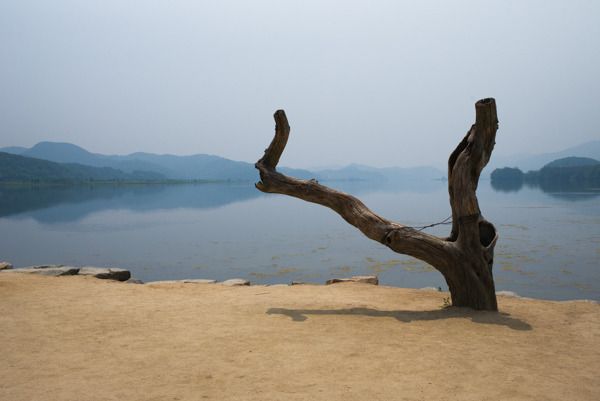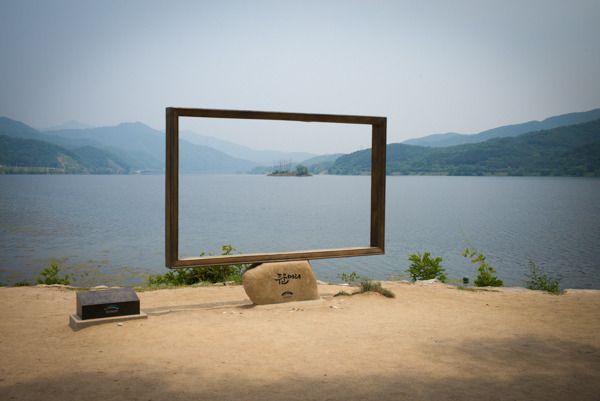 I just finished watching the Korean drama, She Was Pretty (a lousy show and an utter waste of time), and noticed that they filmed a scene in the last episode at Dumulseori. I recognized the rectangular wooden frame in the drama.
It was such a lovely day, I could not resist zoning out for an hour with a can of beer with this view in front of me.
Cross this long bridge and you will get to the other side of Dulmulmeori. More parks and beautiful open spaces to fill up a couple of hours.
Dumulmeori is a great day-trip out of Seoul. Take the Jungang Line and alight at Yangsu Station, then stroll to Dumulmeori. Wear comfortable shoes and get ready for plenty of walking.
Seoul: Dumulmeori In Yangpyeong