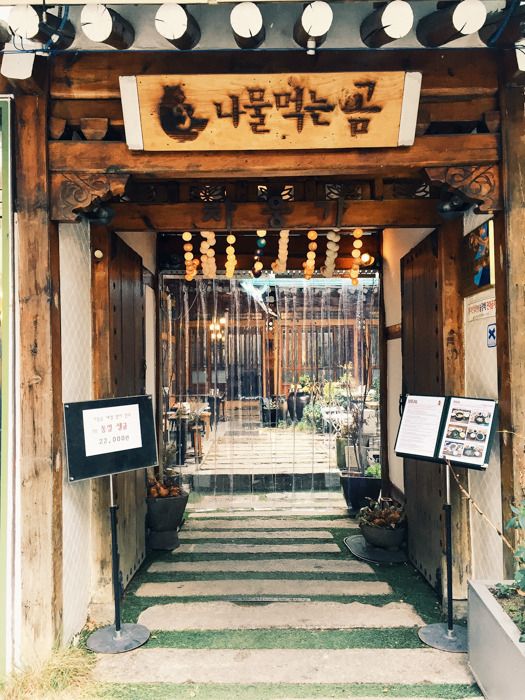 I had lunch in Chawoongga,  a restaurant housed in this beautiful hanok  with a courtyard garden in hippy Hongdae.  The restaurant serves traditional Korean food such as bibimbap, soups and stews.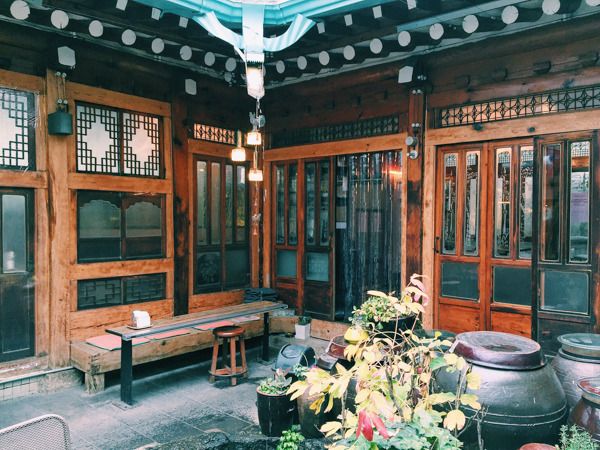 Initially, I wanted to brave the cold and eat my meal in the beautiful courtyard, but just standing there for 5 minutes snapping photos was enough to give me stiff fingers.  So into the restaurant I went.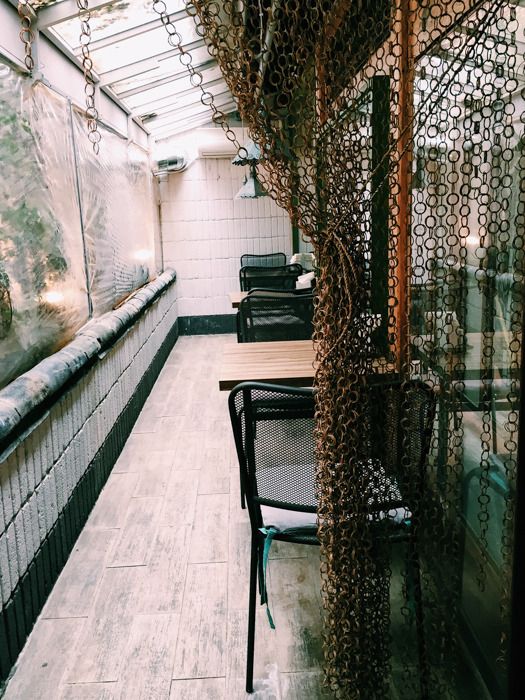 I am not such a cam-whore that I take photos in lavatories, but I couldn't resist snapping the above when I was using the bathroom.  This is the pretty picture that you see while sitting on the toilet-bowl.  LOL.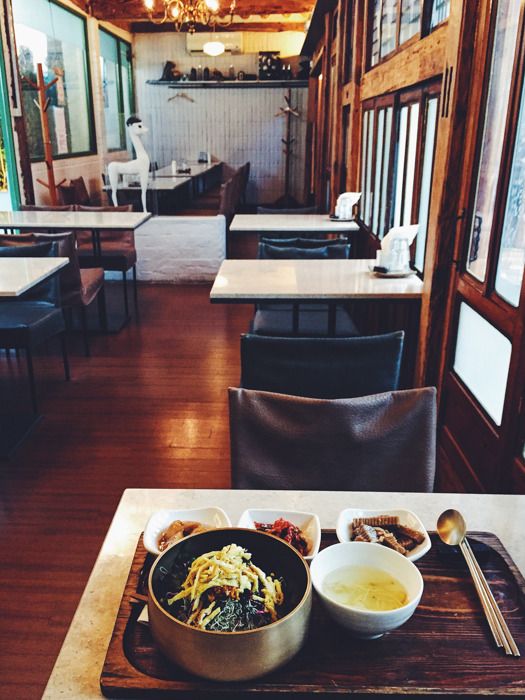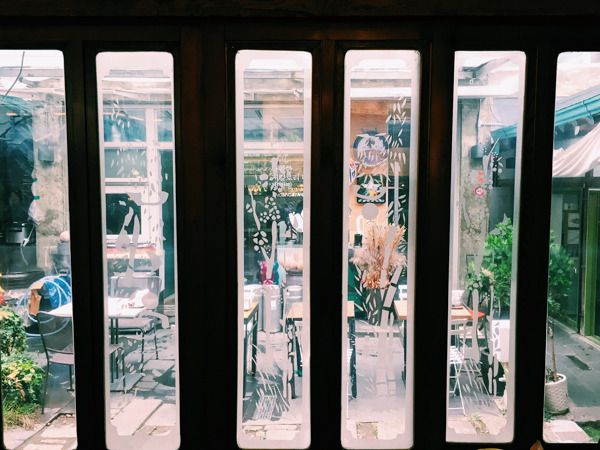 View of the courtyard from the inside of the restaurant.  Imagine how pretty it would all look if it had snowed then.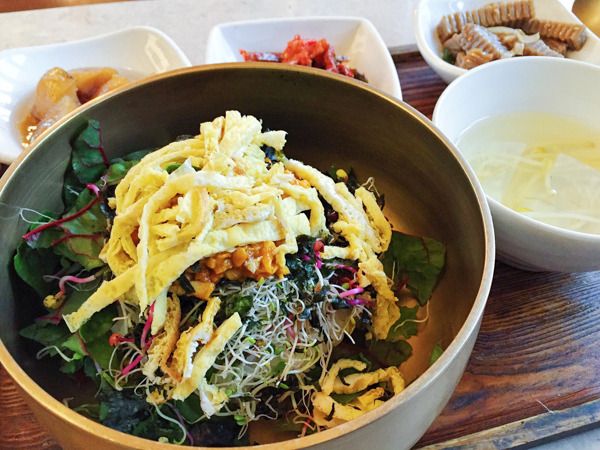 I ordered the sea squirt bibimbap.  The meal was served and elegant copper bowl filled with loads of fresh vegetables, omelette and what looked like alfalfa sprouts (yucks!).  The bibimbap tasted so fresh, crunchy and wholesome, and I was so pleased that they gave me acorn jelly as ban-chan.
Toss it all up and tuck in.  Piles of sea-squirt.  My first time eating this and it was quite tasty.  Not as strong tasting as sea-urchin but with a similar texture.
I think this is a good place to rest your legs and fuel yourselves up with simple yet refine Korean food before you explore Hongdae.
Chawoongga
Address: 20-12, Jandari-ro Mapo-gu Seoul 121-893 Directions: Take the subway to Hapjeong Station, exit #3., or Sangsu, exit #1 and follow the directions in the map below.
Opening Hours: 12pm to 10pm.
Seoul: Chawoongga In Hongdae