When I was researching on what to eat in Kyoto, a tofu kaiseki meal kept popping up. So I wrote to Hotel Mume, the hotel where we were staying at in Kyoto, to ask them to recommend us a good tofu restaurant. They suggested Tousuiro or Okutan, and I picked the former because Tousuiro had a branch in Gion which is very close to our hotel. Okutan is in the shopping streets near the Kiyomizu Temple and would be an excellent lunch spot if you are planning to visit the temple before or after lunch.
I know that Kyoto is well-known for producing excellent tofu, which is great for the husband's tastebuds. He enjoys eating tofu while I am less of a fan. I was a little concerned that a tofu meal in a tofu restaurant would mean tofu being served in every course of the meal. Thank goodness it is not the case in Tousuiro.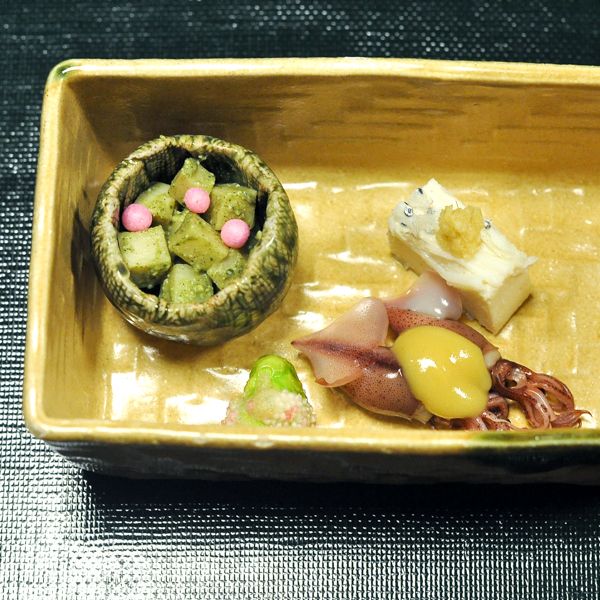 The first course of our Yen 5,000 per head set dinner. The baby squids were SO yummy.
Sashimi, my favourite course.
Mmmmm, no Japanese meal is complete for us without a flask of sake.
This is how Tousuiro cooks their tofu at the table.
And you eat the tofu dipped in shoyu, a little grated ginger and chopped spring onions. The tofu was quite yummy but being the tofu-plebian, I could not tell how good it was. I ate one piece and let the husband savour the rest.
Another delicious course of vegetables and octopus.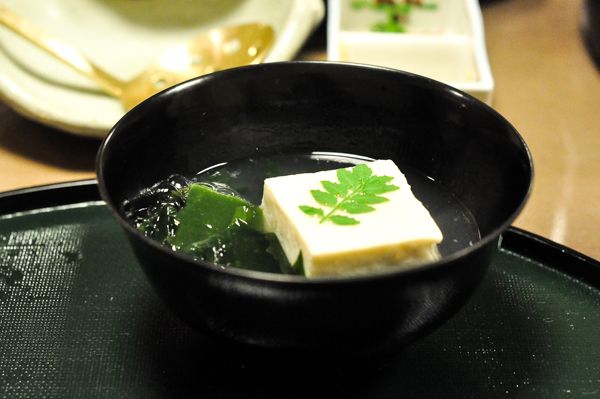 Some sort of fishcake-tofu in a broth with wakame. I liked this alot.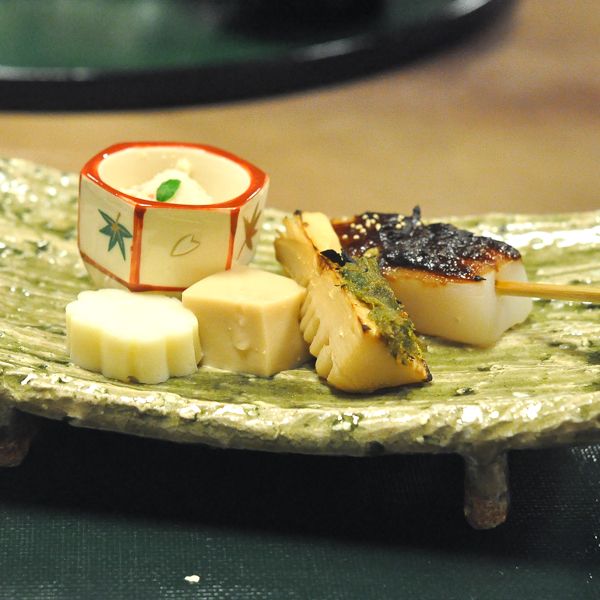 Grilled bamboo. I lurve…! Not so crazy over the mochi dengaku though.
Tempura.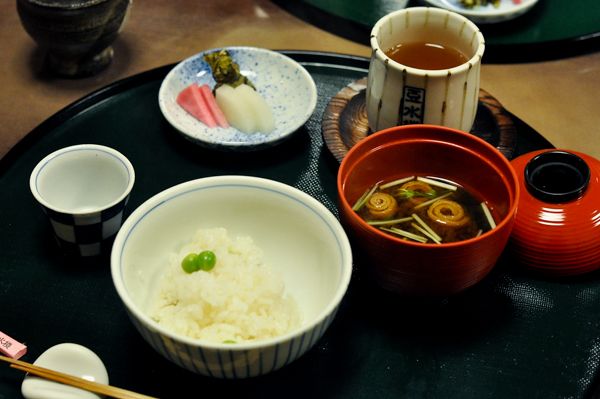 Rice, pickles and miso soup to end the meal. By this stage, I was so stuffed and could not eat another bite. The wait staff was quite appalled that I did not eat my rice. I felt bad about wasting food but I had absolutely no space in my stomach for a bowl of carbohydrate.
So grateful for hot tea to wash it all down. Then we paid our bill, put on our coats and trudged back to the hotel, shivering in the cold weather.
Kyoto: Tofu Dinner At Tousuiro (豆水楼)