There is a new Korean eatery near my office which serves soups such as gomtang and soondae gukbap for lunch.
I rarely see these soups printed on the menu in the Korean eateries that I usually visit (which isn't that many to start with…)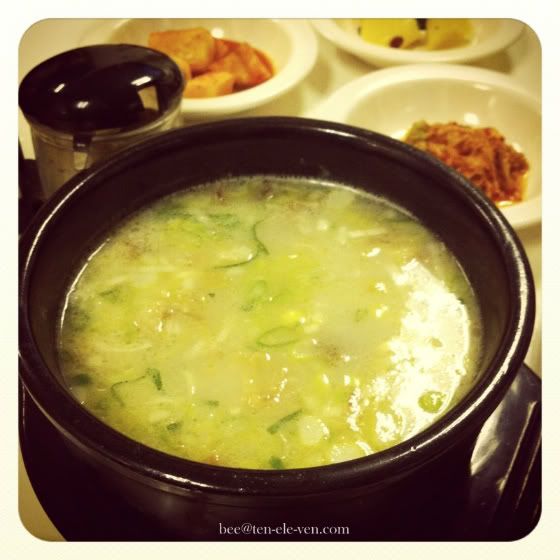 The gomtang broth was very tasty, especially after adding a little salt to it.  I was very tempted to pour my bowl of rice into the broth,  porridge-style and gobble everything up.
I am heading back very soon, to try the soondae gukbap. I lurrrrve to eat soondae!
I have a long list of Korean food that I MUST eat when I go to Seoul in April. I definitely need more than one stomach to eat everything.  Before that, I am going to have a huge pig-out session with friends this weekend at Hyang-to-gol.