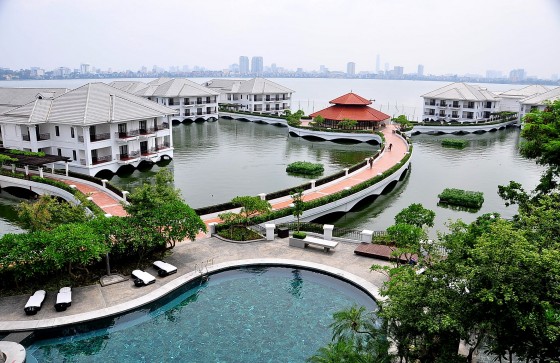 Day view of the West Lake from our hotel room. The weather is very hot and the skies are foggy.
The Intercontinental is a bit old, service is spotty and the room has NO Wi-fi. Geez.
We haven't ventured around much on our first day here. But I like Hanoi already. Alot more than Ho Chih Min.