Jalan-jalan-ed with mom at Chinatown today.
Starved the entire day so that I could eat my pig's intestine's soup at Chinatown Complex but they were closed for their mid-day break!
Damn, even my usual juice stall has changed hands and the new owner does not sell kedongdong juice.
Sad.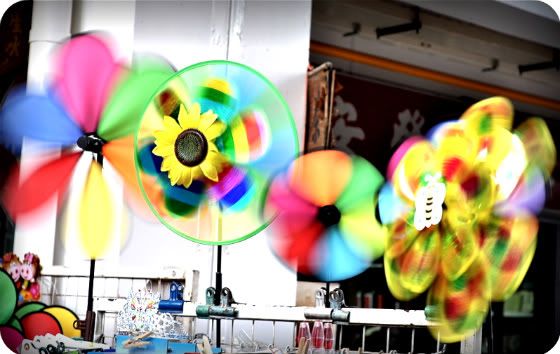 Love these colourful windmill spinners at a shop in Chinatown. Pretty. Mom and I just stood around and watched these rainbow colours in the strong breeze.