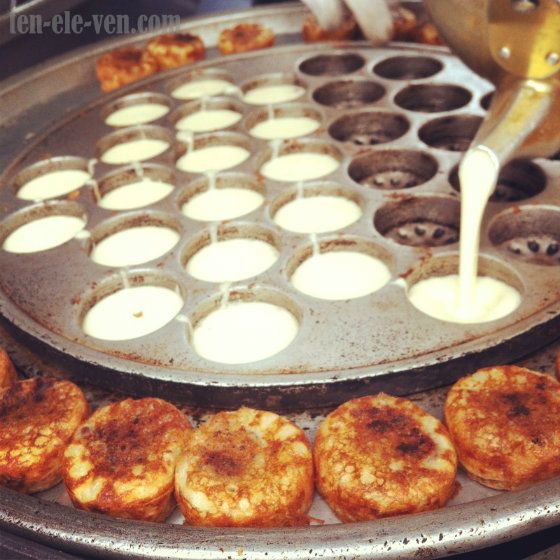 One of my favourite things to eat in Seoul is 'pul-bbang' – sweet custard puffs with a red bean filling. Not to be confused with 'bunggeoppang', which is a crispy fish-shaped batter filled with red bean that is similar to the Japanese taiyaki.
I have only seen pul-bbangs being sold at a pushcart in Insadong, and not anywhere else. A pack of 10 puffs cost only 1,000 Won. These puffy snacks are super yummy, especially when eaten piping hot.
Pul-bbangs are a must-eat whenever I am in Seoul. I am craving for some right now.