Last weekend, we went with our friends on our annual whirlwind 1-night pilgrimage to Melaka to eat and catch up. Pity I was ill throughout the trip and was unable to fully appreciate the gastronomic delights which I had planned and made reservations for! As it was just over the weekend, we usually have enough time, and space in the tummy, to fit in two good meals – dinner on the day we arrive and lunch the following day – without feeling the ill effects of gluttony. We really should make it a longer trip the next time we drive up to Melaka so that it would be less hectic and having more opportunities to eat…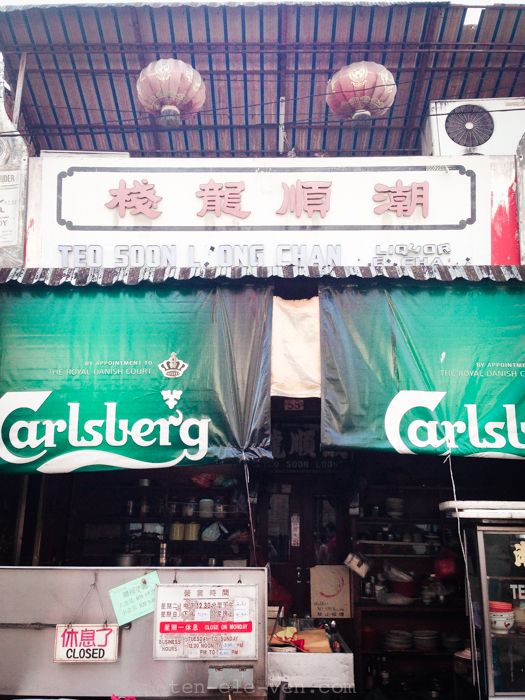 The last time we visited Melaka, we wanted to eat at Teo Soon Loong Chan, a famous Teochew restaurant but weren't able to get a table just by walking in as they are almost always fully booked.
For this trip, I made it a point to make a reservation for a table AND order one roast hog a week in advance. Whenever I make reservations, I prefer to take the first seating, where possible. We arrived 15 mins early for our 6pm reservation and hung around outside the restaurant where our Teochew-speaking friends had an opportunity to chat with the chef – one of two sons of the old man who started the restaurant. I cannot speak Teochew but I can understand the dialect. Strange. I have no idea where I picked it up 'cos no-one in my family speaks Teochew regularly.
Teo Soon Loong Chan is a small restaurant located in a back alley very near Jonkers Walk. Red lanterns, red tablecloths, plastic chairs, mosaic tiled floor. Perfectly old-world, 1970s look that one can hardly find in Singapore today. The place is so tiny that there is only space for 8 tables and the kitchen had to be situated right outside, at the front, of the restaurant. We sat down and the Teochew Ah-hia amongst us ordered our dinner.
The food was E-X-C-E-L-L-E-N-T. Every dish was lovely, fresh and flavourful. The style of cooking was comforting, as though I was eating home-cooked food. I would say that this is hands-down, one of the best Teochew food that I have eaten.
Succulent, unctuous, artery-clogging roast pig. Cooked over a pit in the home of the owners.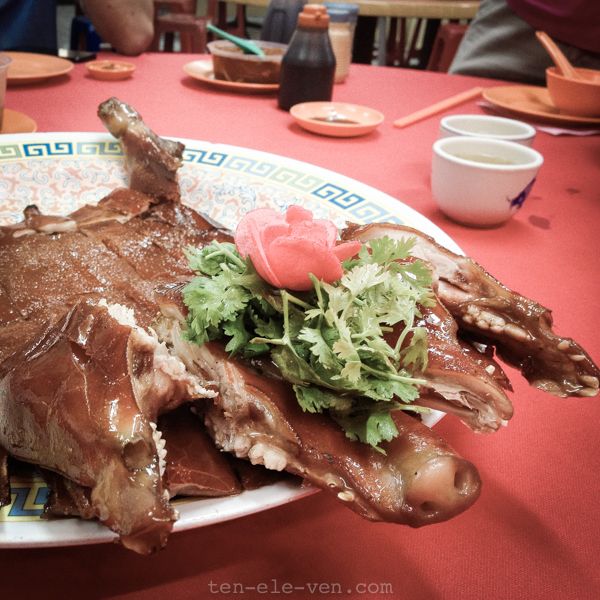 Oyster noodles, with plump and juicy oysters. Orh-mee that is org-asmically good!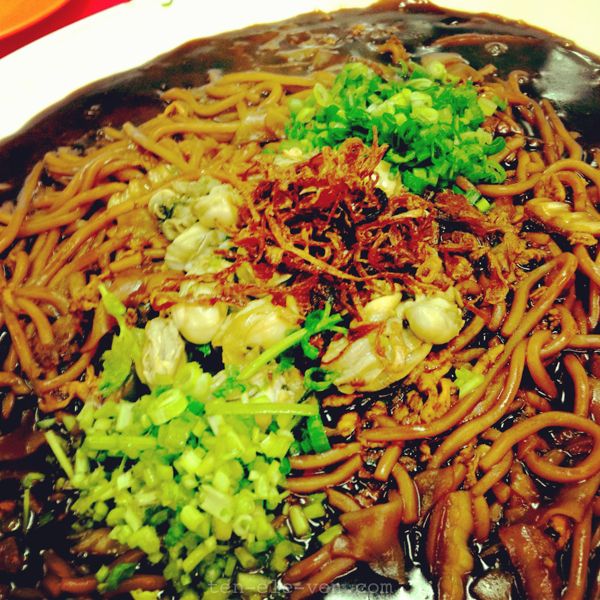 Braised duck with beancurd. *sigh* This is probably the husband's favourite dish. How do they make the sauce so light and tasty?
Stir-fried sweet potato leaves. We usually eat this with cooked with sambai chili, but this garlic-version was just as tasty.
It would be a travesty to enter a Teochew restaurant without ordering their steamed pomfret. As expected, the fish was super fresh, tasty and came with a spicy ginger broth. Some of my friends felt that the broth could have been perked up with more sour plums but I loved the ginger-flavored broth – it gave the traditional dish a slightly different twist. I love ginger anyway!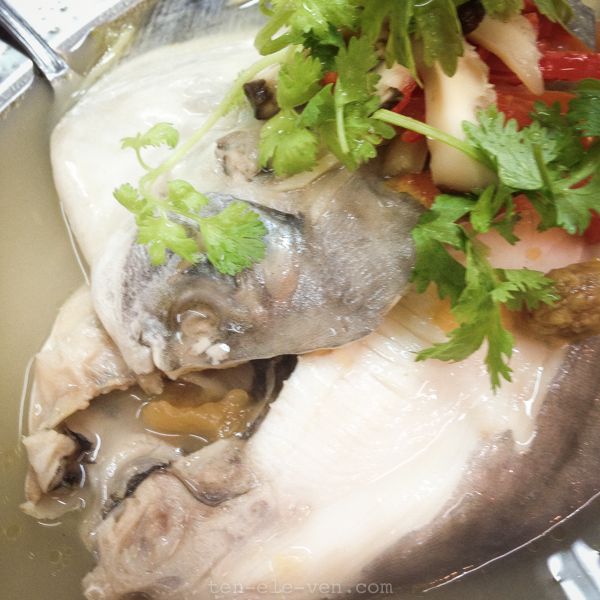 Melt-in-your-mouth bittergourd braised with pork ribs in a tau cheo sauce. It was SO GOOD. Heck, I could have eaten the entire plate of bittergourd by myself.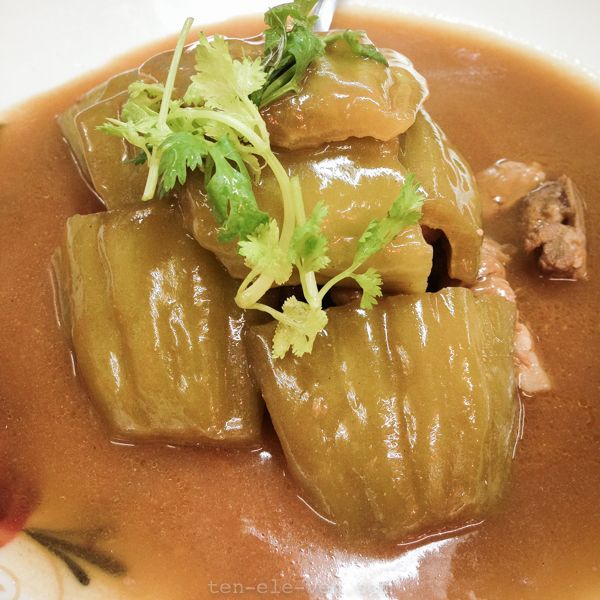 Orh-nee with pumpkin and gingko nuts. By the time the orh-nee was served, I was feeling unwell again. I didn't eat my portion of the orh-nee as I felt that would greatly increase the likelihood of me throwing up my fantastic dinner. It was a huge PITY 'cos I love orh-nee, especially when it comes with pumpkin. I couldn't resist a small bite and honestly, it took me alot of self-restraint not to wolf down my portion. The texture of the orh-nee was so smooth and creamy, with a light fragrance of the fried pork lard used to make the puree.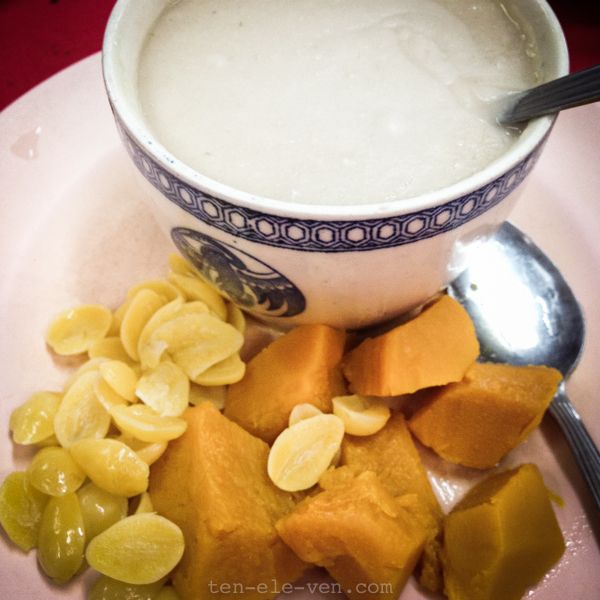 Being one of the first customers certainly has its perks – personal attention by the old man himself. He hovered at our table, making sure that we ate up every morsel!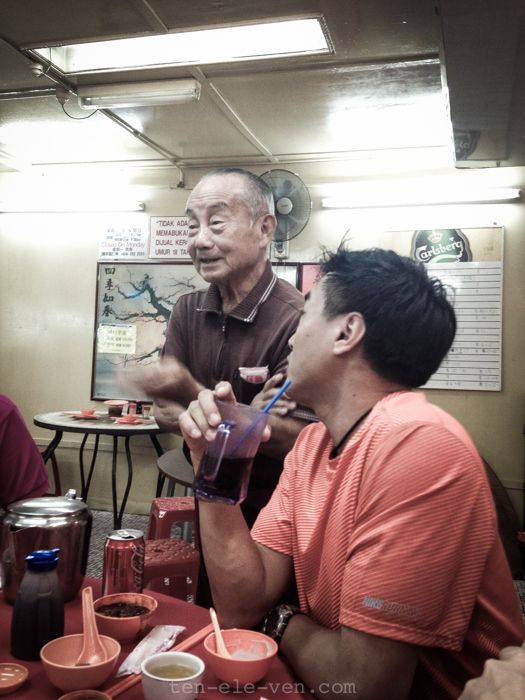 We will definitely be back again. Blogging about the food is making me drool.
Address:
55 Jalan Hang Kasturi, Melaka 75200, Malaysia
+6062822353
Update on 17 December 2015: A friend of mine is in Melaka this weekend and he tells me that the restaurant has moved to new premises at No. 42 & 44, Jalan KPKS 1, Ko,pleas Perniagaan Kota Syahbandar, Melaka 75200, Malaysia.
Telephone No.: +60 62880209
Melaka: Teo Soon Loong Chan Teochew Restaurant