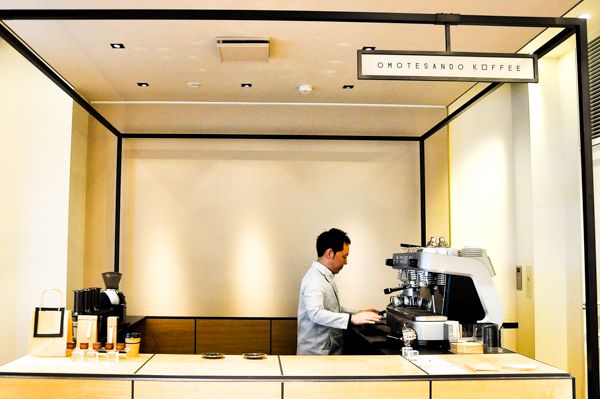 Update: Omotesando Koffee is no longer operating in Kyoto.
We came out of the Nishiki Market, strolled along the shopping streets along Shijo-dori and saw the words 'Omotesando Koffee' on the window of a department store.  We sailed into the store.  After several days of drip coffee, we were craving for a cup of expresso.
Omotesando Koffee is not a sit-down cafe, but a coffee kiosk on the ground floor of United Arrow department store in Kyoto with only standing space.  Having been to the main kiosk at Omotesando Hills in Tokyo, both kiosks share the cube-like frame where the barista prepares a cup of coffee wearing a light blue lab-coat.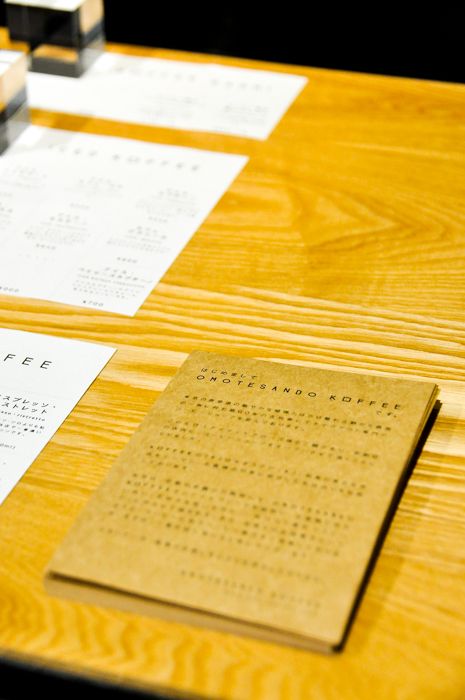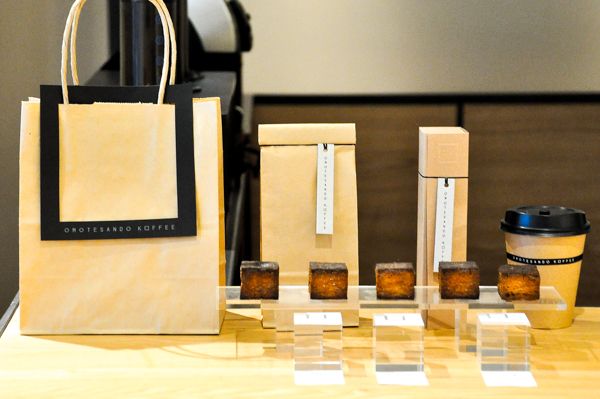 I wanted to try these delicious-looking cubes of caneles but I was just too full after the eating tofu doughnuts and soy milk ice cream.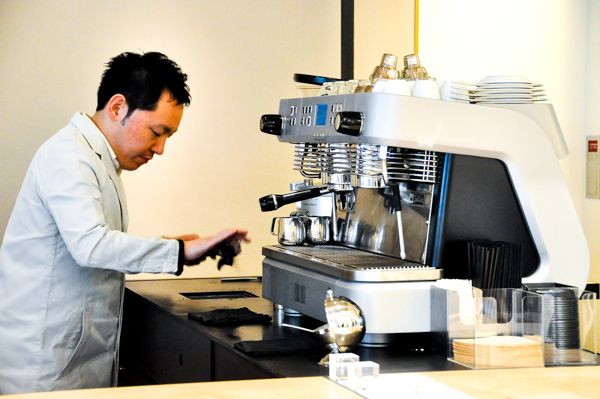 Deftly filling the portafilter and tamping the coffee powder.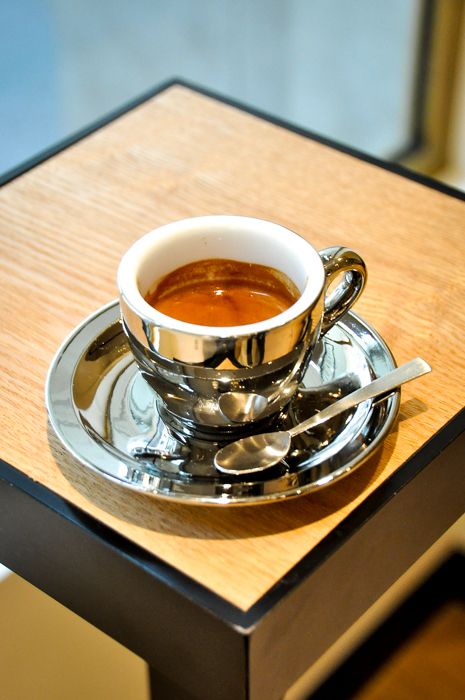 A really nice cup of doppio expresso that made the husband grin from ear to ear.  I don't really know how to describe the flavor of Omotosando Koffee's expresso except to say that I liked it.  It was on the acidic side, which is not usually how I like my expresso, but this was balanced by a strong and slightly bitter taste which made the expresso smell very good (but the reflective metallic cup and saucer gave me a slight headache).  I tried the doppio cappucino at the kiosk at Omotesando Hills and it was FABULOUS.  More about that later.
Omotesando Koffee Kyoto 
Address:
UNITED ARROWS Kyoto Store
12-1 Tachiuri Higashi-Cho, Shijo-Dori Yanaginobanba Higashi-Iru, Shimogyo-Ku, Kyoto
(Note: UNITED ARROWS is located on the same side of Shijo-dori as the Nishiki Market.)
Kyoto: Omotesando Koffee At Shijo-dori