Nuwara Eliya. Also known as 'Little England'.
It took me a while to wrap my mind around the correct pronounciation of the tea country in Sri Lanka. Based on phonetics, I thought that the name of this place was pronounced as 'noo-wa-ra-eh-li-ya', but no, it is actually pronounced as 'noo-reh-lia'. A very pretty name.
The drive to Nuwara Eliya from Negombo was 5-hour long, bumpy and ass-busting. For this trip, we travelled in a Japanese salon car, and my feedback to our travel agent was that a 4-wheel drive would have been more appropriate and probably more comfortable for the passengers given the road condition.
We understand from our guide that the Sri Lankan government has started to build highways between towns to reduce travelling times between the major towns in the country, and the first expressway between Colombo and Galle was completed last year. Until such time, visitors travelling around Sri Lanka have to be prepared for long and tiring car rides on single-lane roads that are not in the best of condition.
We arrived at Nurawa Eliya in the late afternoon, checked into our room at the Grand Hotel before popping out for a walk around the hotel. The Grand Hotel, though old, is quite charming with its Elizabethan-style architecture and picturesque grounds. It was the former residence of the Governor of Sri Lanka between 1830 and 1850. Seated in the large drawing room with a fireplace and a cup of tea, I imagined myself to be an English lady-of-leisure. I should have brought along my tea dress, satin gloves and a pretty hat. I have been watching too many British period dramas. 🙂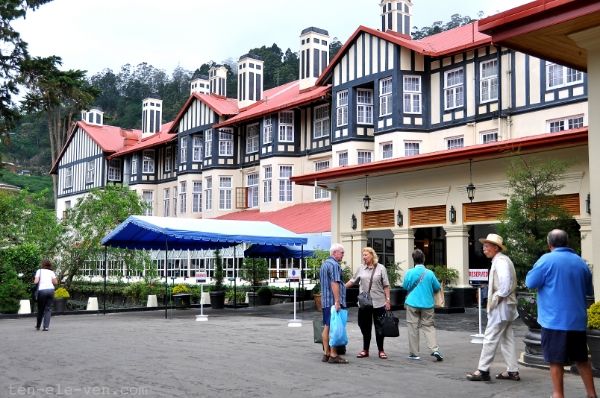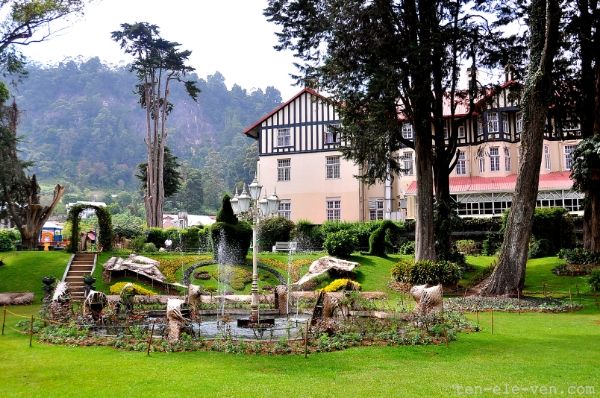 Gorgeous hydrangea bushes. I was very tempted to pluck one off the bushes.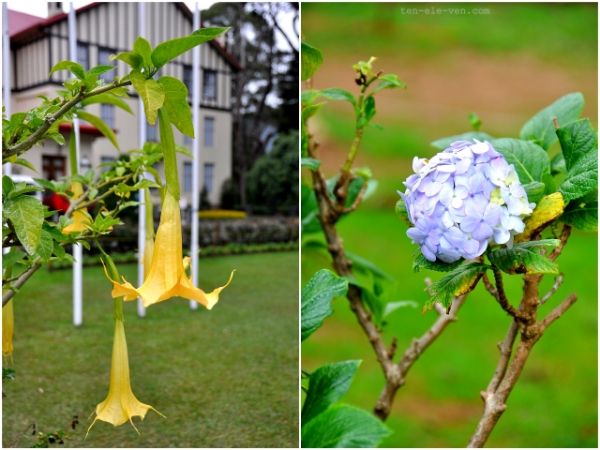 Hello, Handsome Doorman! And look at the lovely chandeliers hung from the ceiling.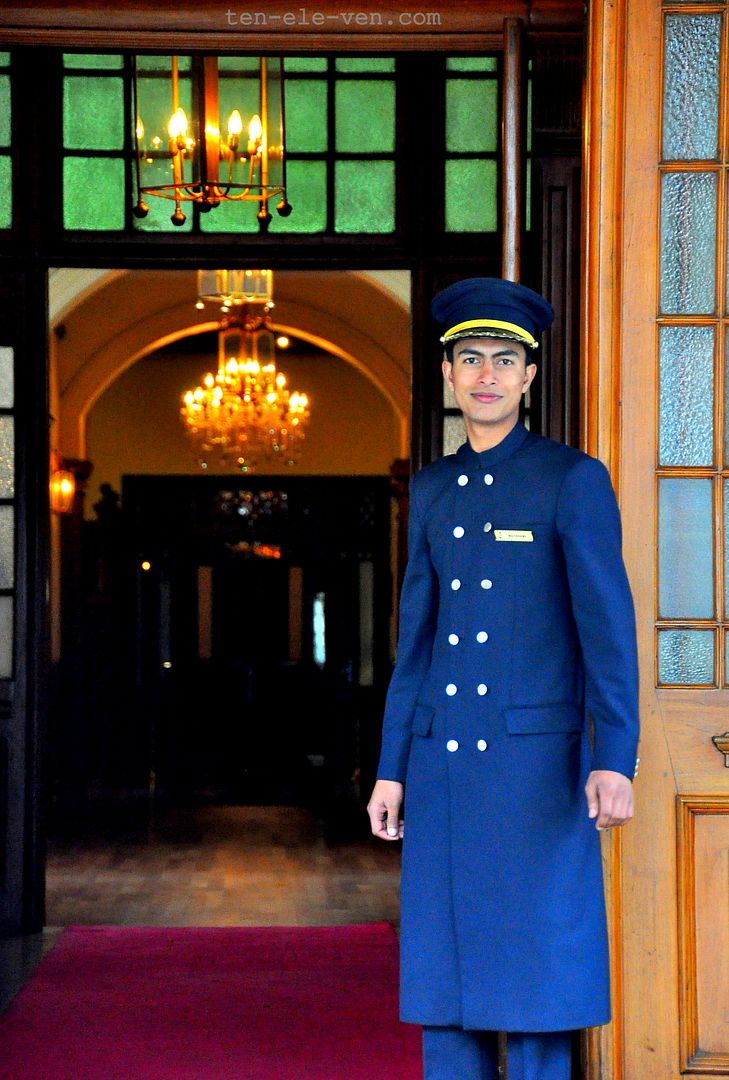 Cosy drawing room with plush sofas (great for curling up with a book), a fireplace and wi-fi (yay!).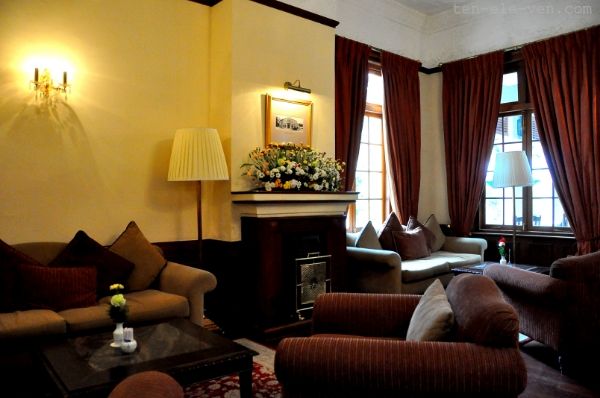 Well-polished wooden floors make me want to run and slide across the corridor in my sneakers. A better view of the chandeliers and lights here.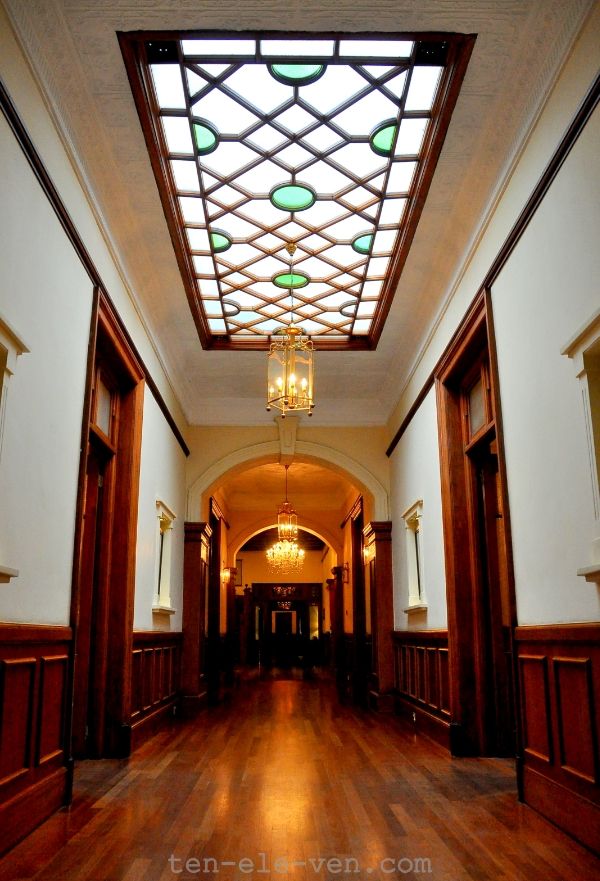 The charm of Grand Hotel faded somewhat after I trudged up the flight of stairs to the second floor and opened the door to my room. The room was a decent size, clean and neat. However, it was dank, musty…and erm, had no wifi (I know I sound like a spoilt city girl). The mustiness was odd given that the hotel is located high up in the mountains with plenty of cool fresh air, and from what I understand, a frequent turnover of rooms due to its popularity with tour groups.
I was charmed by the flower-shaped lamp shades.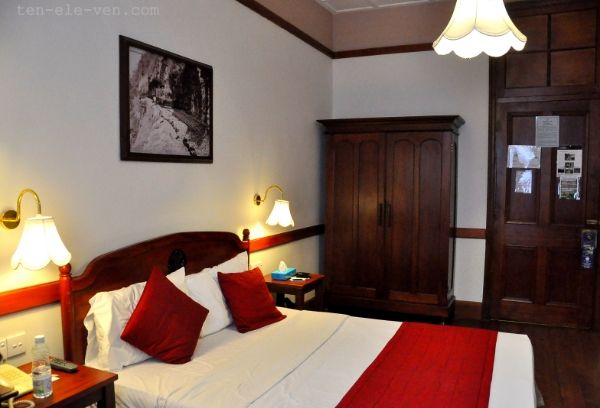 Lovely tea-room. I like the black and white floor tiles. TBH and I are coffee-drinkers and do not drink very much tea. Since we are in the tea country, we wanted to try the local teas. So we had tea and scones at 5pm, just before we skipped down the hotel driveway to dinner at an Indian restaurant near located 2 minutes away.
Nice tea cozies!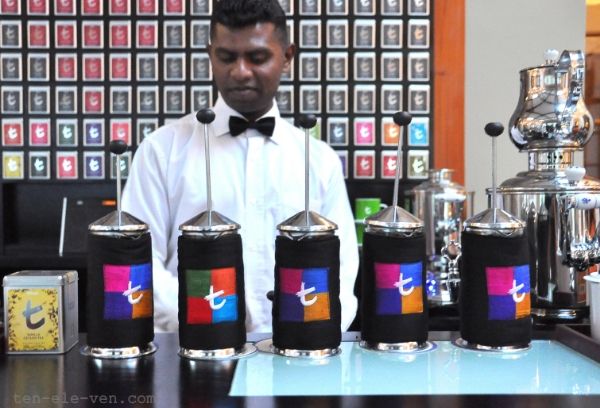 This gigantic metallic contraption is actually a hot water boiler…to make tea.
The hotel lounge which looked quite cool to hang out at after dinner for drinks. Pity we never got the chance to do so because we drank ourselves silly at dinner (at the same Indian restaurant down the driveway) during our two-night stay in the hotel.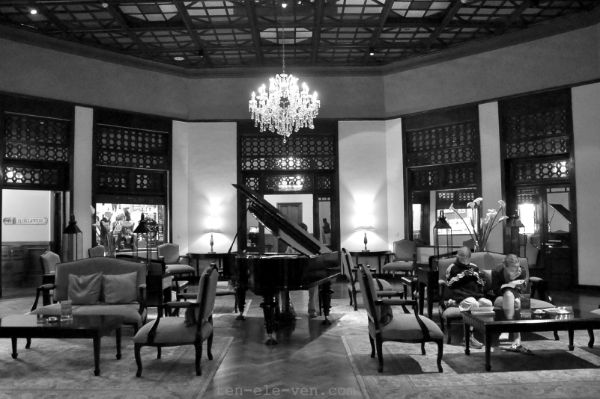 We also look a walk further away from the hotel and discovered some AMAZING old trees lining the driveway and down the main road towards the town square. I love old trees, especially those with interesting branches growing in all directions. Will post these another day!
Time to lie in bed and enjoy what's left of my Sunday evening.
Sri Lanka: Grand Hotel, Nuwara Eliya