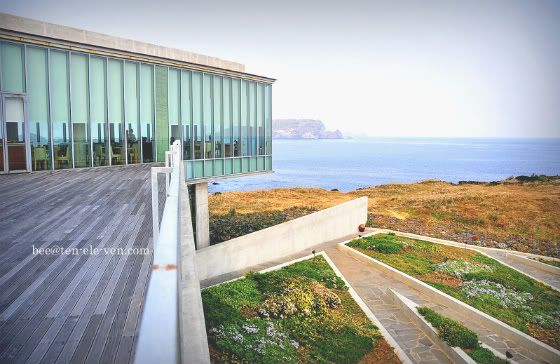 The Mint Restaurant is located in the Glass House, a visually stunning glass-metal-concrete building designed by Japanese architect Tadao Ando. I love minimalist pristine-looking structures made of concrete, glass and metal. 🙂 The Glass House is part of Phoenix Island, a golfing resort located at Seopjikopji.
Before I went to Jeju for the first time, I thought it was just a scenic island getaway for Koreans and tourists. I have also not heard very exciting comments about the place from friends who have been there. Some tell me that it is rather dull.
To me, Jeju is 'in-your-face' Beautiful. Raw. Unbridled. Powerful.
It makes me want to go back and explore more of it. Huge spaces with wild reeds growing abundantly everywhere, strong coastal winds, a rocky coastline littered with black porous volcanic rocks, blue-green waters, oreums, windmills and vast fields with blooming yellow rapeseed flowers.
What surprised me about the island wasn't just its natural beauty, but how 'architecturally rich' it is. There are so many stunning architectural creations that can be found in many parts of the island. There is the Glass House by Tadao Ando, the Angora by Mario Bota, the PODO Hotel Pinx by Itami Jun and many more that I have seen on various websites and coffee table books but have not had the chance to see in person.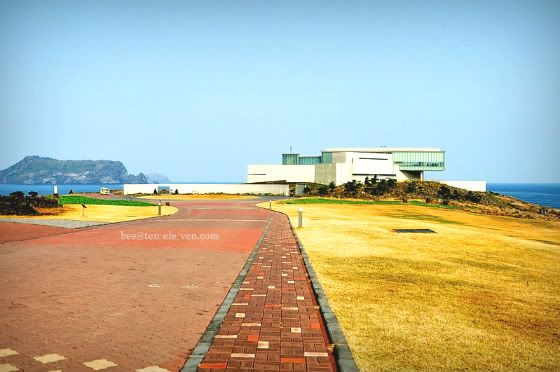 I think I should spend a couple of days at the Phoenix Island resort next time. It is a perfect chill-out place.
Jeju: Glass House On Phoenix Island By Tadao Ando