I have finally tried the coffee from Coffee Libre after putting it off for a while ('cos it is quite a hike away from the popular area in Hongdae). It is not an easy place to find and I got lost trying to find my way there. Coffee Libre is not the usual hip and cool cafe. It is very tiny, with hardly any sitting space, and looks like a storage room more than a cafe. Not surprising since its main business is coffee roasting.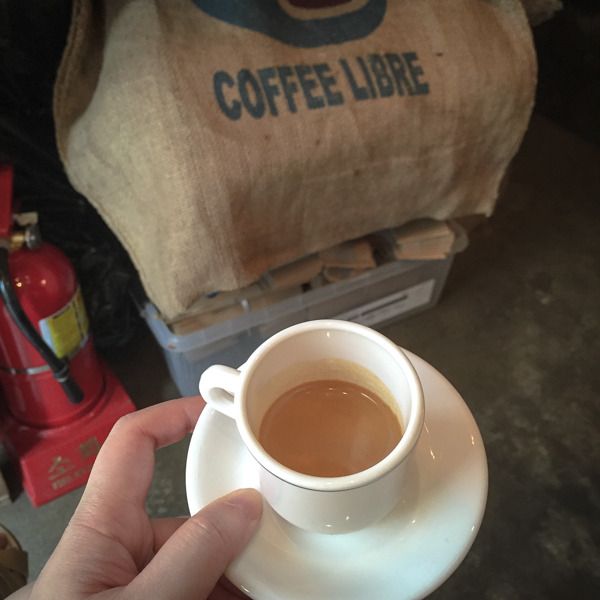 The cafe does not offer many options – just expresso, Americano, latte, Dutch coffee and hot chocolate. I was torn between the expresso and Dutch coffee, and went with expresso in the end. Expresso was very good – very smooth and not too acidic. I managed to squeeze myself into a small empty space on the bench at the front of the cafe. It was rather uncomfortable, but it beats standing.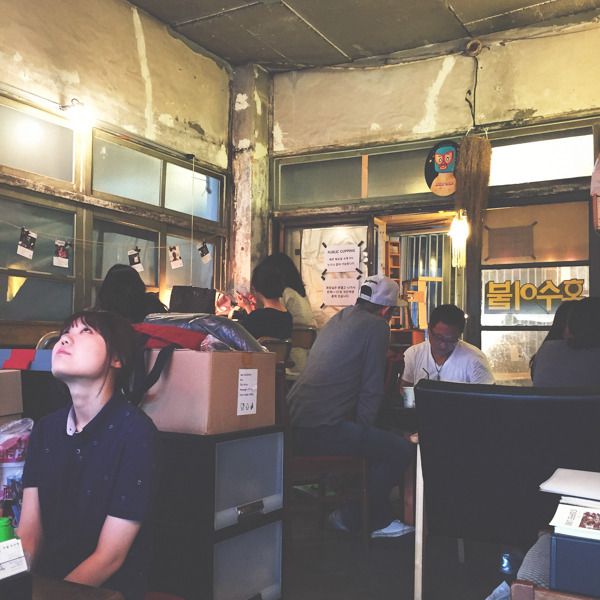 That is how the rest of the cafe looks like. Messy, with paint peeling off the walls and boxes and cartons stacked on the floor. Not a place for hanging out at but definitely worth a visit.
Coffee Libre
Address: 27-15 Yeonnam-dong, Mapo-gu, Seoul, South Korea
Direction: Exit 3 at Hongik University subway stop and follow map below.
Seoul: Coffee Libre In Hongdae