Whenever I need motivation to spring clean my house, I invite friends over for dinner. 🙂
Due to Hari Raya Puasa and National Day falling on Thursday and Friday respectively, it was a 4-day long weekend in Singapore this week. (It's going to be insanely difficult to crank up the engine to start work next week after this break.) I took the opportunity of the long weekend to invite some close colleagues over for potluck and *lots of* drinks. The good thing about holding such events in your house is that I can easily haul my inebriated self to bed, just several steps away.
Moscato. Champagne. Red wine. Moscato. In that order. 🙂 Drinks filled our bellies quite quickly.
Start of the pot luck. Succulent pan-seared scallops tucked between buttered rolls! Think lobster rolls, but with scallops instead. This is a great idea to serve as a canapé. I am gonna try making some myself soon.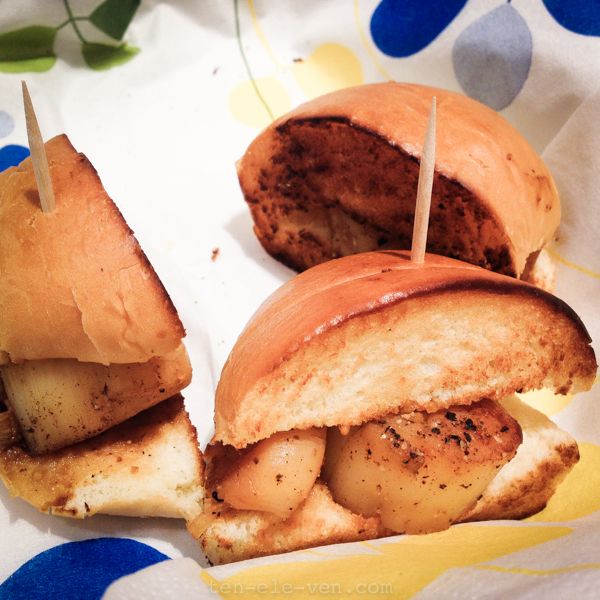 Smoked salmon with sour cream and dill on blinis.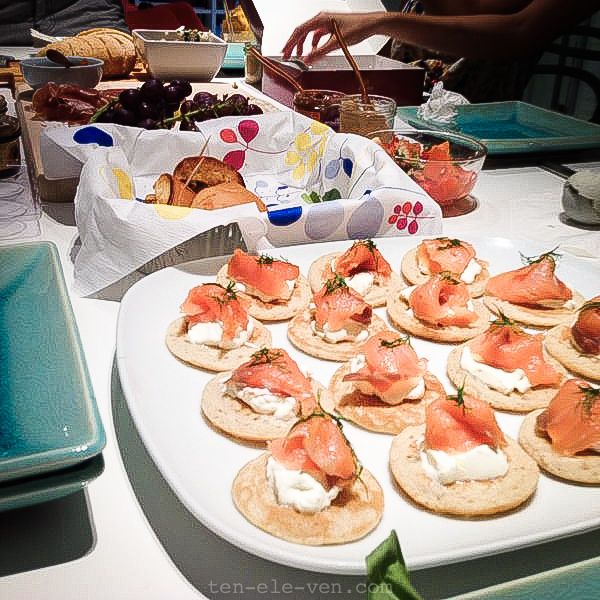 Pork and chicken satay. I loooove pork satay.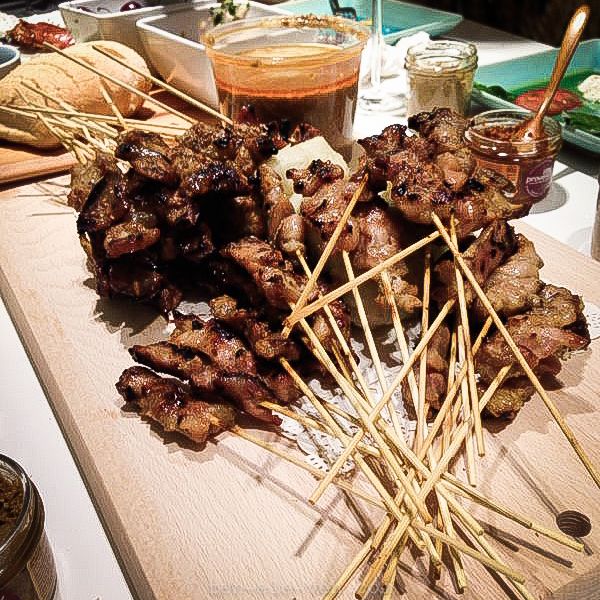 Damn good century egg from a one Michelin star Chinese restaurants in Hong Kong.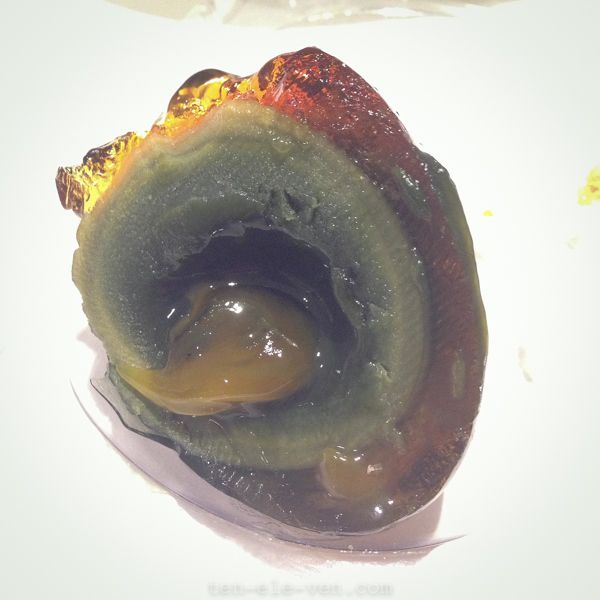 Roasted Spanish pork loin ribs. Oozing with fats and porky goodness.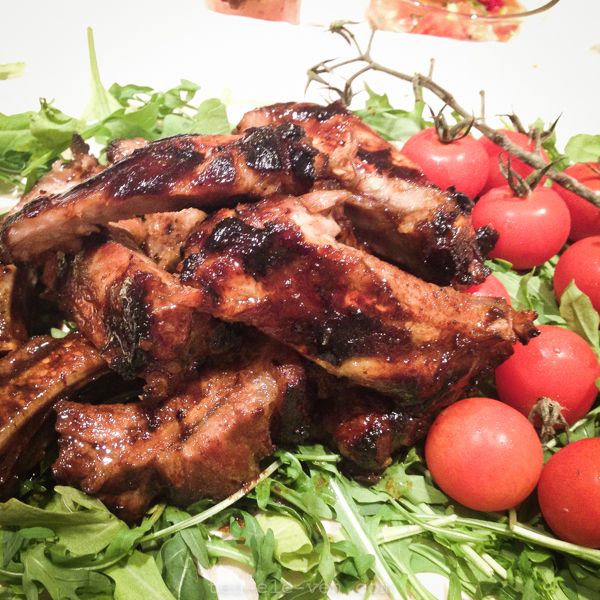 Chinese-style pasta with flank steak, red peppers and an oyster sauce gravy. This is really yummy!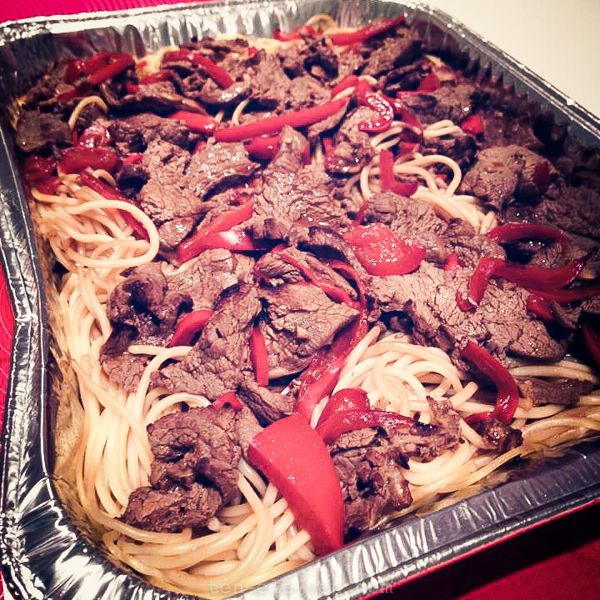 Platter of cold cuts, cheeses, fruit, nachos tangy onion-and-tomato dips, and an assortment of spreads from Little Provence. After eating jamon Iberico, I find prosciutto kind of tasteless. 🙁
We hate cute mini Cornettos for desserts. As usual, there was waaaaay too much food.
It was a tiring day but we had fun. When work gets overwhelming, all we want to do is to hide at home and do nothing all weekend. Once in a while, it is nice to get some friends over and enjoy good company. A little tiring to clean up the house for the guests but it's worth the effort! 🙂 I have already scheduled the next massive clean up exercise to take place in September, for another group of old friends.
xoxoxoxo
Happy Birthday Singapore Potluck