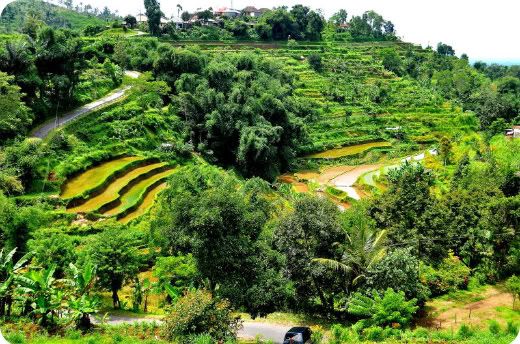 On the first day of Chinese New Year, we took a half-day trip to Bedugul, a mountain town in centre-north of Bali.
It was a bumpy but scenic, 1.5 hour drive from where we were in Ubud to Bedugul. We saw beautiful rice terraces on our way up and the scenery felt somewhat surreal.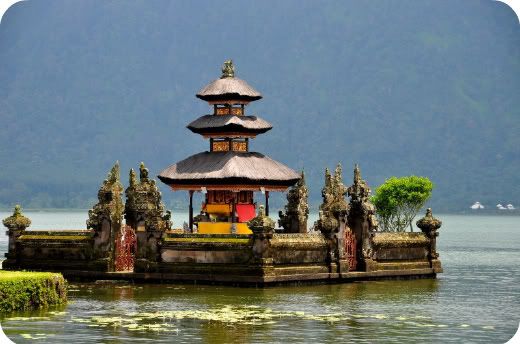 In Bedugul, we enjoyed the cool mountain air, saw the Ulun Danu Temple at Lake Bratan, and strolled along the lake. The place is quite touristy and was crowded with so many visitors that day.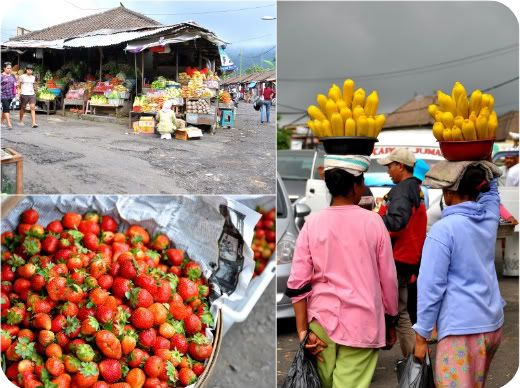 We visited the nearby fruit-and-vegetable market where I bought an assortment of freshly-made chips (tapioca chips, banana chips, sweet potato chips), spicy karopok and rice crisps.
The market also had several stalls selling beautiful flowering plants and orchids. We saw a few which we would have liked to bring home but couldn't. We were hoping to visit the Botanical Gardens just a short drive away but it started to pour and that put an end to our plans.
Pretty place. If only there were fewer people.
Other Posts On Bali:
Bali: From Ubud With Love
Bali: The Chedi Club
Bali: What We Ate
Bali: Adorable Creatures We Saw
Bali: The Padi Field Walk