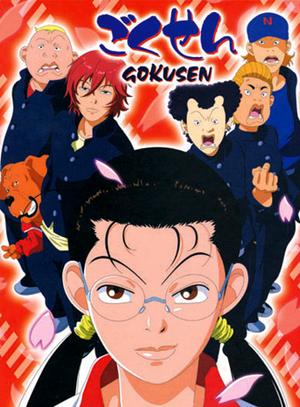 I have temporarily suspended my love affair with Korean dramas eversince the end of Secret Garden because I can't seem to find any other production that interests me.
In the meantime, I have been watching Japanese animes online and reading the mangas online too.
After Itazura Na Kiss, I watched bits and pieces of Hana Yori Dango, then I went on to watch Great Teacher Onizuka (GTO) and Gokusen from start to end.
I loved the Japanese drama adaptations of GTO and Gokusen, especially the former. Both have a school setting, centred around maverick teachers trying to tame the most notorious class in the respective schools, with plenty of comic, touching AND sexist moments. 🙂 The perverted male teacher in GTO, Onizuka, was formerly a biking gang member while the geeky female teacher in Gokusen, Yankumi, is the heir apparent in a prominent Yakuza family.
Really really good stories with themes revolving traditional values such as honesty, loyalty, respect for the individual, etc.
Now, I'm reading the English-translated Gokuzen manga online. There is quite alot of stuff in the manga that was not shown in the anime or drama adaptation. If the Koreans decide to adapt this manga into a drama, I can totally see pretty bad boy types like Kim Jae Wook or Jang Geun Seuk as yummilicious Sawada Shin. With Gong Hyo Jin as Yankumi. Ooh-ooh-ooh.
That reminds me, I have to pick up City Hunter from where I left off.