We had a reservation at Shin-Hinomoto in Yurakucho on our second night in Tokyo. It was a rainy day, and the rain continued into the night. We were 30 minutes early for our 7pm reservation and had to wander around the vicinity because the izakaya was mobbed and could not yet give us a table. There are many restaurants and eateries tucked under the Yurakucho train tracks and Shin-Hinomoto is one of them. This is another place worth exploring in the evenings if you have no idea where to go for dinner.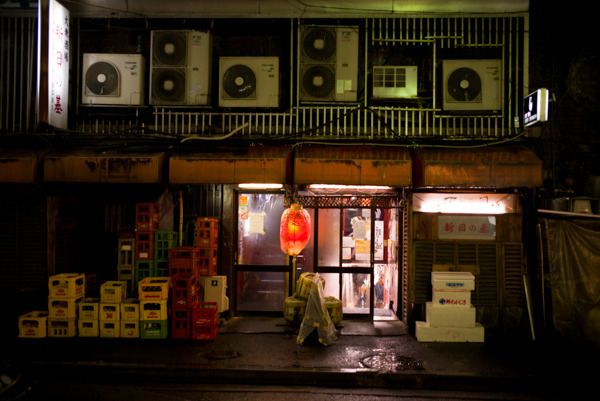 That's the front of Shin-Hinomoto, looks kind of scruffy on the outside, but it serves amazing food at very affordable prices. The shop may be difficult to spot in the dark, but the tip is to look out for the red lantern hanging outside the shop.
Huddle spot for smokers.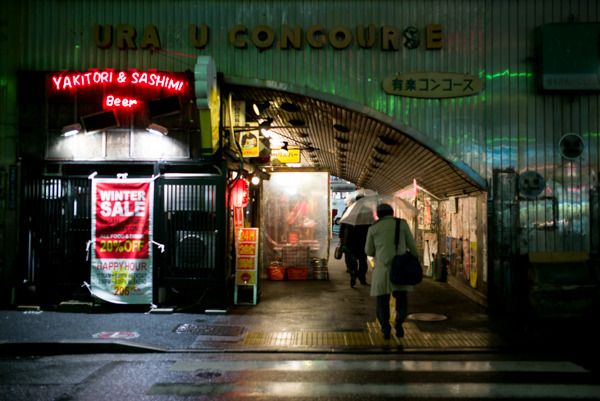 It was cold and rainy, and we decided to seek shelter at this concourse just 2 mins away from Shin-Hinomoto, where I killed time by taking photos.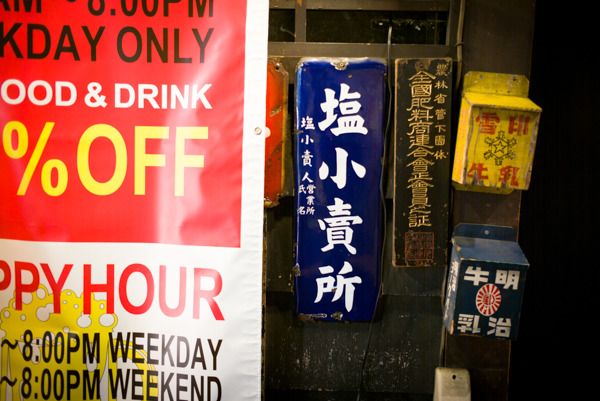 Juxtaposition between the old and new.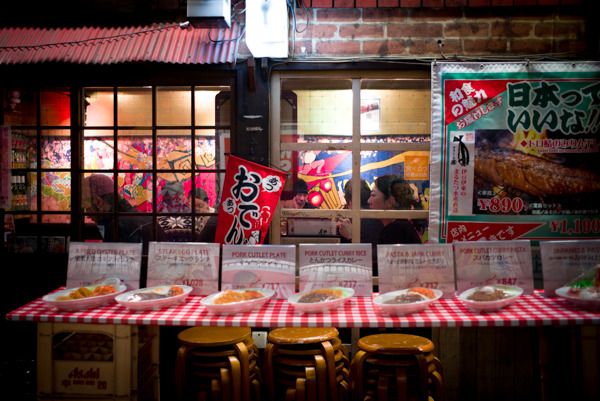 Japanese plastic food samples that make my stomach growl.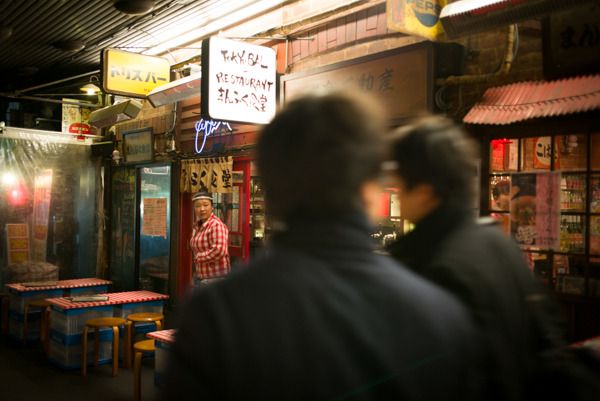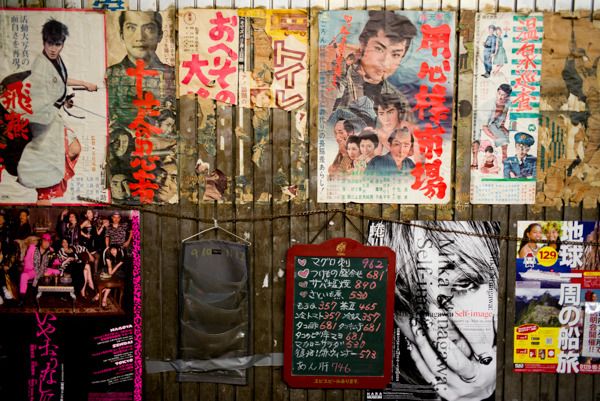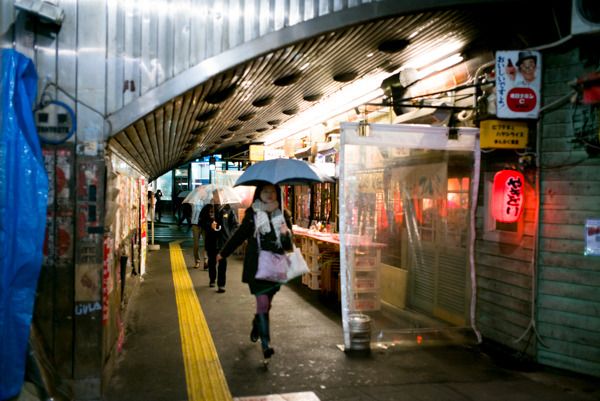 Time for dinner! I was tempted to pop into this udon-ya for a quick bite. I was so hungry and cold but was damn glad I held out for what was to come at Shin-Hinomoto.
Tokyo: Under The Yurakucho Tracks