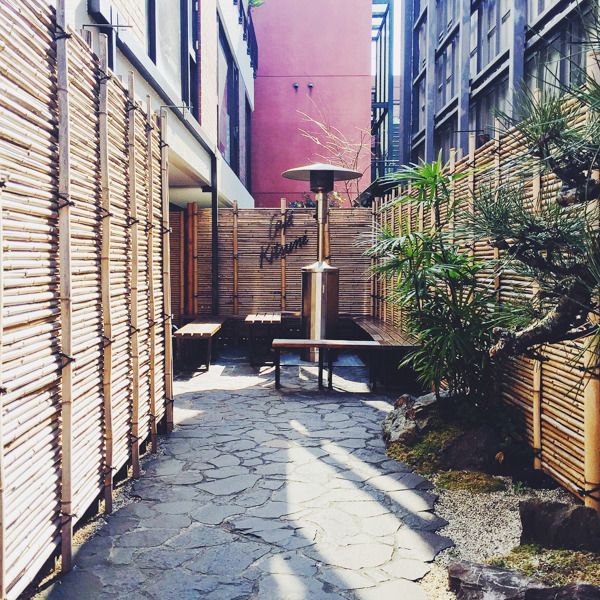 We visited Cafe Kitsune for the first time on this trip. The cafe is located at Omotesando – not Omotesando Hills but across the Aoyama main road, on the side where the Prada, Chanel and other branded boutiques are situated.  We had our morning cup of coffee before heading to Maisen Tonkatsu for lunch.  I make it a point to be at Maisen Tonkatsu 10mins before the opening time at 11am so that we are right at the front of the queue.  Very kiasu.
Fashionably-dressed baristas.  Not surprising since the cafe is linked to the Kitsune boutique.  Love seeing men dressed in a preppy cardigan-and-tie outfit.
I could not resist the French toast baguette.  Coffee was good too, and I bought a bag of beans for a friend whose current interest is trying out various coffee beans on his coffee machine.
All in all, quite a nice quiet cafe to hang out at if you are in that part of Omotesando.
Tokyo: Cafe Kitsune In Omotesando