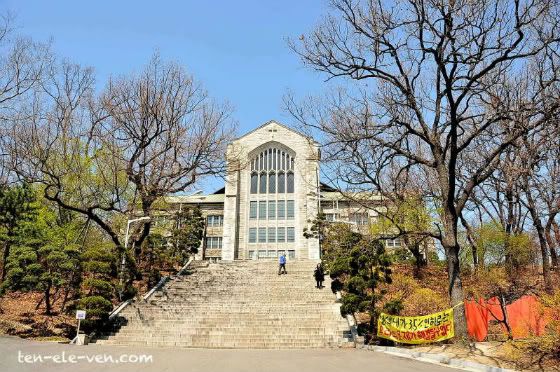 I visited Ewha Womans University (I know the spelling 'Womans' is an odd one because there isn't such a word in English, is there…?) for the first time during autumn in 2010, and was bowled over by the beauty of the architecture and grounds, framed by trees covered in yellow, gold and red leaves. I will post those autumn photos soon.
In that 2010 visit, I didn't get a chance to take a walk around the compound which I made up for during this trip. Ewha is one of Korea's top universities, and was one of the first universities to enroll women. I think it is still an all-women university right now, but it takes in male international students.
I would have loved to study in a university that looked like that. It looks like a a campus in England.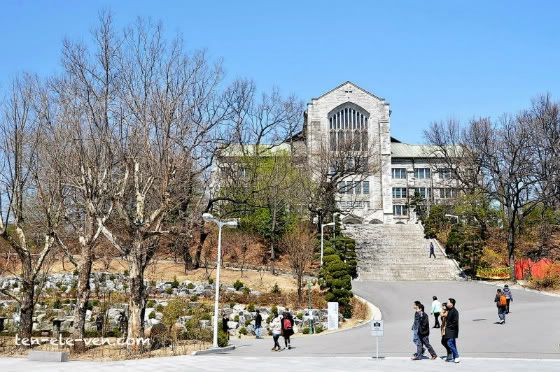 See the bird's nests…?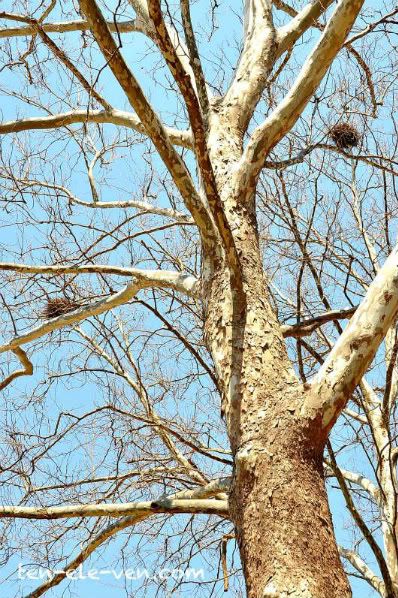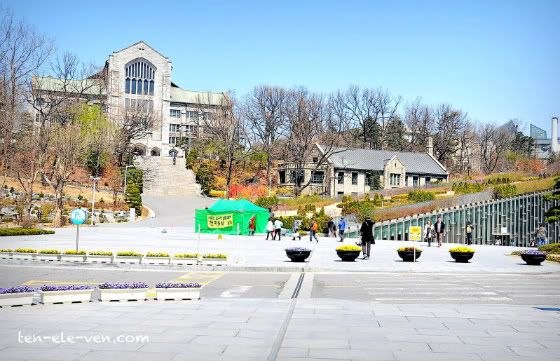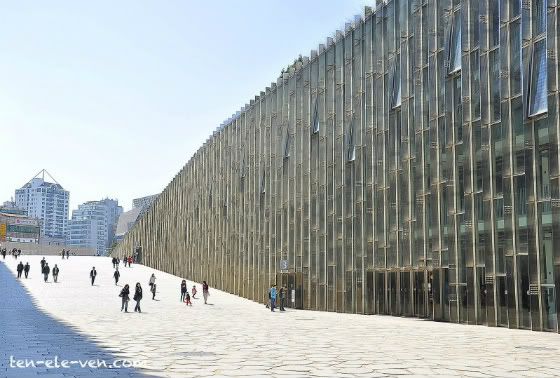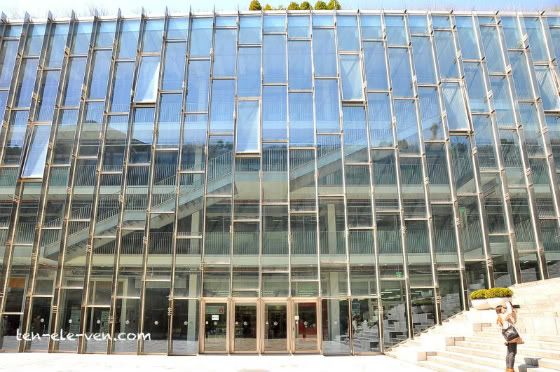 The steel and glass structure houses the study rooms and library. It's a lovely mix of old and modern architecture in this campus.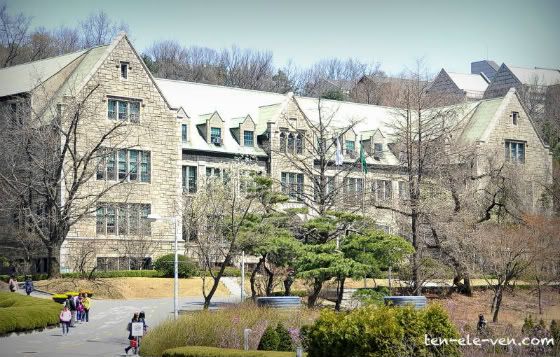 I can imagine how beautiful this place will look at the height of spring.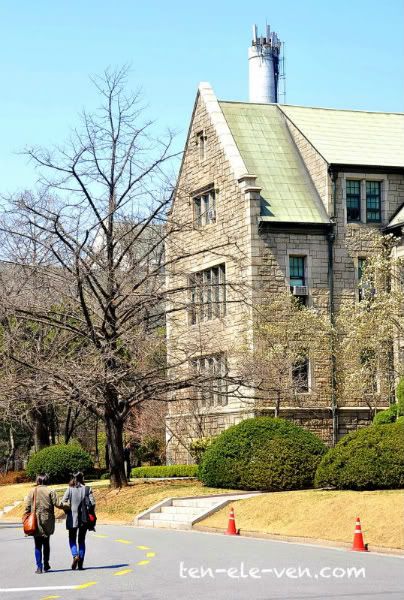 If I were a student in this university, I would be taking walks around the campus more often than studying. There is also plenty of shopping outside the campus to distract me. Lots of little shops selling clothes, shoes, jewellery, not to say, cafes and eateries along the streets where any shoppaholic can spend hours browsing and spending lots of money in.
I forgot that I had read some time back that Ewha organises a walking tour – must sign up for it when I next visit.
P/S: These photos are so bright and slightly overexposed, I am getting a migraine just looking at them. Heh, another excuse to get that cup of coffee I have been thinking about. Coffee is the antidote for my migraines!
Seoul: Ewha Womans University