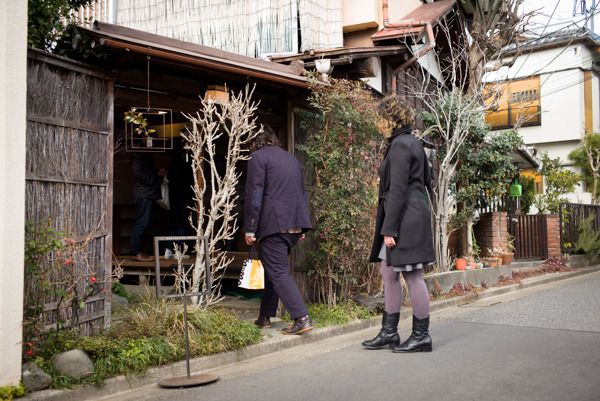 Update: Omotesando Koffee is no longer in business and is now operating as Toranomon Koffee at Toranomon Hills.
So glad to be able to drink Omotesando Koffee's brew again.  This coffee bar was a regular feature during our February trip to Tokyo.  It is a very convenient stop as there is a direct train-ride from our hotel in Shimbashi to Omotesando on the Ginza Line.
Located in a little machiya, on a quiet street in a residential estate at the back of Omotesando Hills, the coffee bar is one street away from Maisen Tonkatsu.  We would usually stop by Omotesando Koffee for our coffee fix at around 10.30am in the morning, before strolling over to Maisen at around 10.50am to stand in line when it opens at 11am for lunch.
I hate queuing for food, but when I have to queue, I make sure that I am right at the start of the line!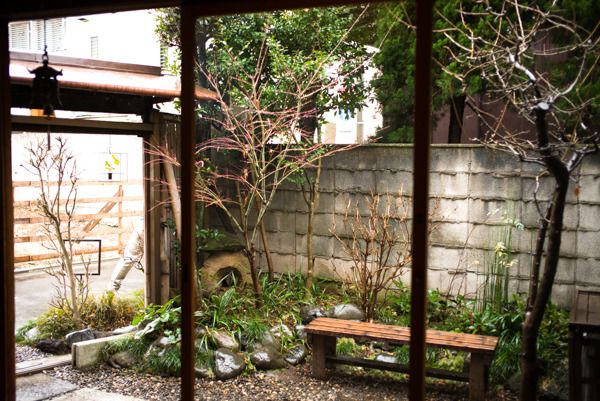 The place is so picturesque, with a pretty Japanese garden out at the front.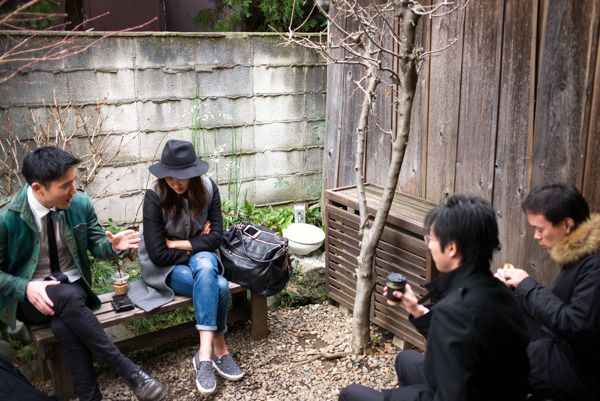 That's all the available sitting space in the coffee bar.  If you don't manage to grab one of those two benches, you have to stand around to drink your coffee.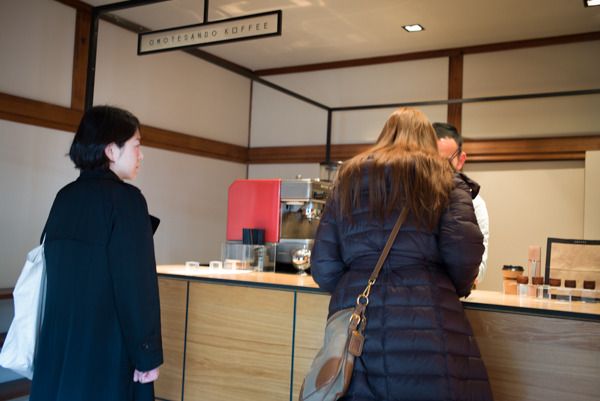 Very simple place: one man, one counter housed in a frame that occupies all the space on the first floor of the machiya.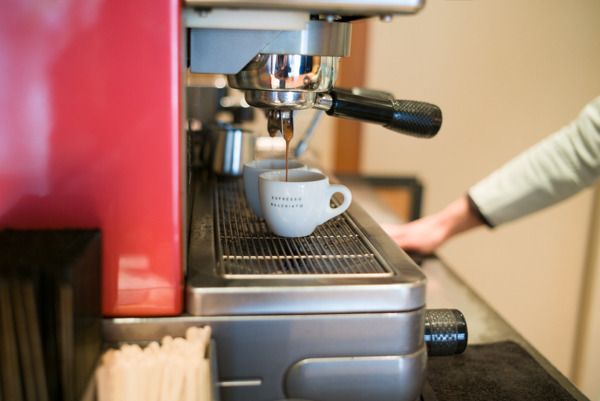 There is something mesmerizing about watching coffee trickling out of the portafilter into the cup.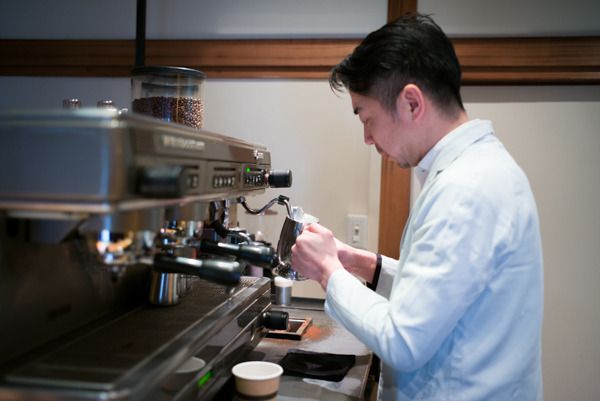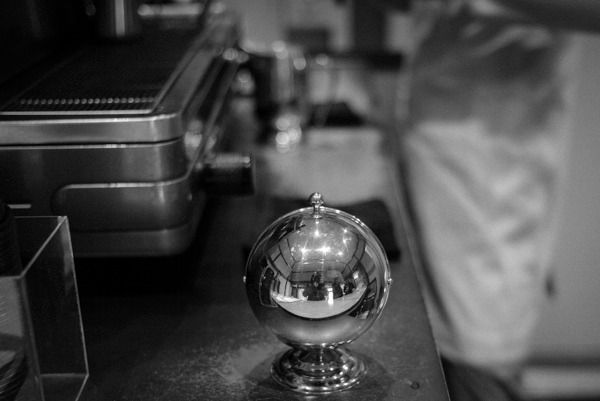 The barista uniform – a standard lab-coat in powder blue.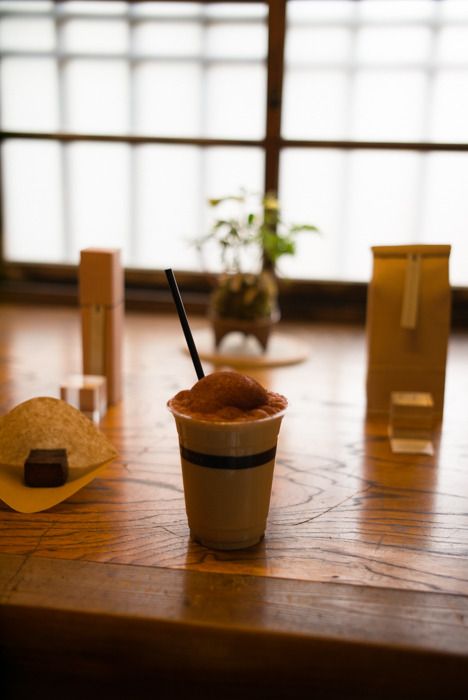 Cold doppio cappuccino.  I do not usually take cold, ice-blended coffee, and I do not like to try new things when I am very happy with the tried-and-tested (which in this case is their hot doppio cappuccino).  So I have no idea what possessed me to order this at Omotesando Koffee during one of our visits.  I guess it was one of those random 'let-me-try-something-different-today' impulse, and oh my gawd,  I am so glad I gave in to the impulse.
The cold doppio cappuccino was shatteringly good.  The barista put (what looked like) expresso, milk and ice into the blender and out came this thick and creamy beverage that was utterly delicious.  This is now my favorite drink at Omotesando Koffee.
We also like the bite-sized baked custard snacks that Omotesando Koffee sells.  The snack goes really well with coffee.  Don't over-indulge in these tasty morsels.  They are tiny but quite filling.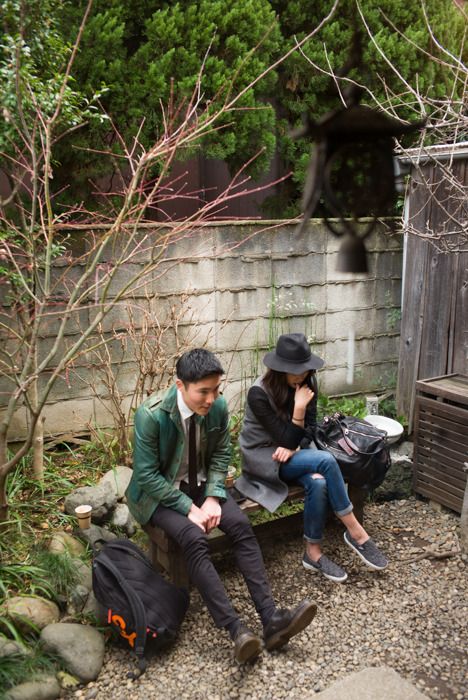 Lucky to have these very attractive customers around as subjects when I was photographing the garden.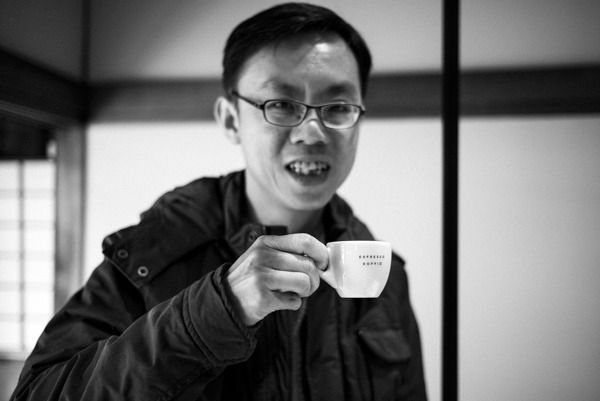 All smiles, enjoying expresso in his favorite coffee bar, in his favorite part of town.
I will put up directions to Omotesando Koffee shortly. I have got the directions to the place pat down in my brain, but they won't stay there for long.
Omotesando Koffee
Address: 4-15-3 Jingumae, Shibuya-ku, Tokyo
Omotesando Station (Ginza, Hanzomon, Chiyoda lines), exit A2
Open Daily 10am-7pm 
Directions:
1. Take Exit A2 at Omotesando station on the Ginza Line. You will see a huge Apple store on your right and the ITO Hospital building in front of you.  Turn right at the street and follow the Maisen Tonkatsu signages.
If you are at the opposite end of Omotesando boulevard (the side nearer Harajuku), just walk along the main road in the direction of Aoyama to get to the Apple store.  Best to walk on the same side of the main road as Omotesando Hills and you will arrive at the Apple store outside the Omotesando station.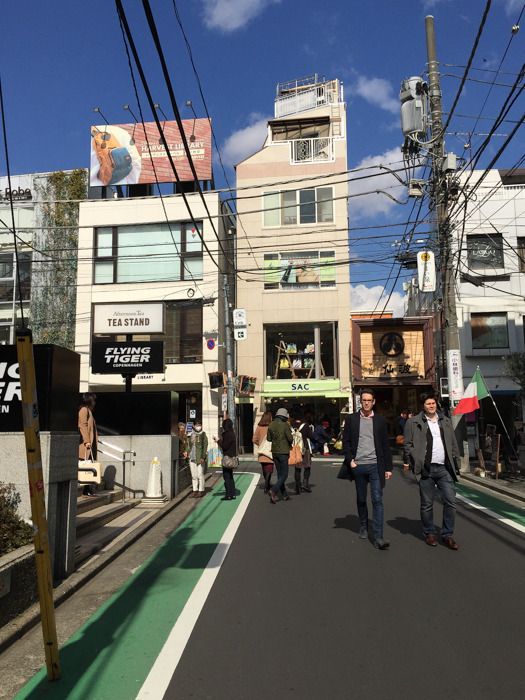 2. Walk along the street till you reach the T-junction at the end.  You will see a Scandinavian home decor shop called Flying Tiger on the left of the street.  Turn left at the end of the street and you will pass by a cafe called AfternoonTea Tea Stand.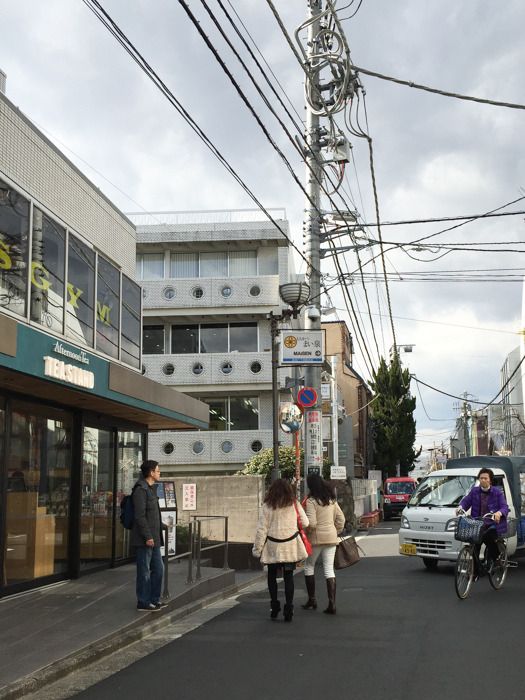 3. Turn right into another street immediately after you walk pass AfternoonTea Tea Stand, (where the lorry is turning out of), following the direction of the Maisen signage again.  Walk along the street.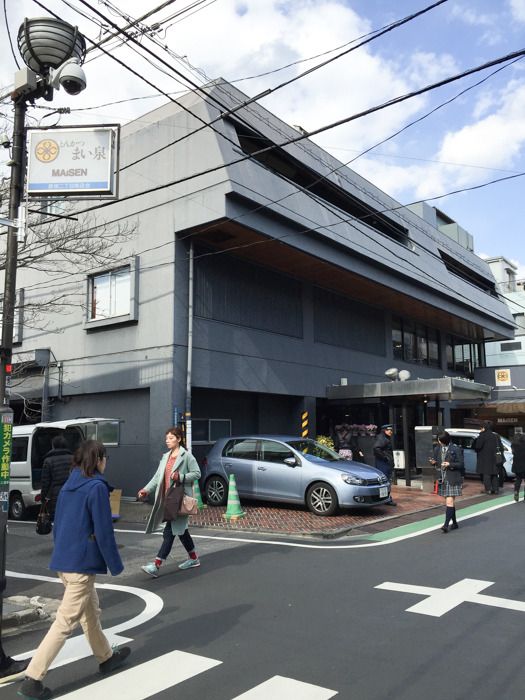 4. Keep walking along the street and you will eventually see this blue building.  This is Maisen Tonkatsu.  To get to Omotesando Koffee, turn left at this junction.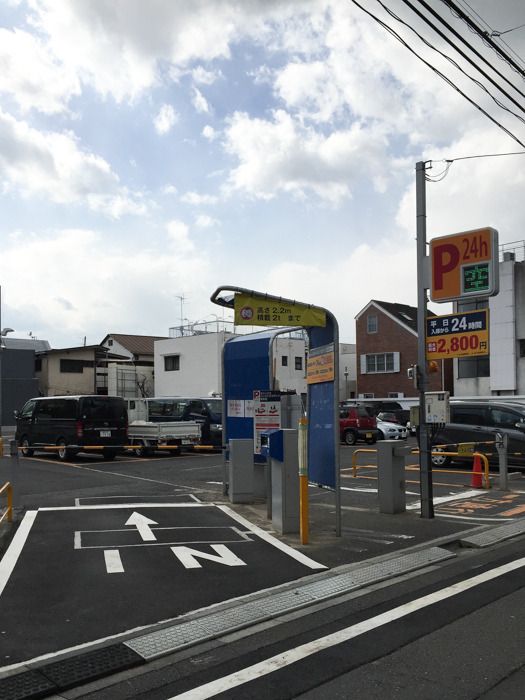 5. You will see this big open-air carpark on your left.
6. Keep walking for a little while more and you will see a small cross-junction with this building on your right. Turn right immediately at this building and Omotesando Koffee is about 20 steps away, on your left.
Tokyo: Omotesando Koffee (Again)