I was doing some housekeeping on my notebook and found some photos that I had taken in Bangkok last October. I was there with my colleagues for our annual department weekend getaway.
Department trips are usually free-and-easy. There is one group dinner and for the rest of the time, everyone is free to do whatever pleases them. A few of us decided not to stay at the group-designated hotel, but at the Metropolitan. It is quite a nice boutique hotel, with rooms that have a modern contemporary vibe that I like. I spent most of that trip eating at various places. If I wasn't out eating, I was soaking/sitting in the bathtub in my hotel room with a book. I don't usually do very much shopping in Bangkok and I try to limit my visits to the Thai spas to at most one time per trip.
Immediately after checking in and throwing down our luggage , my colleague made us go to Lenotre in Siam Paragon for breakfast.  We ordered coffee, croissants and several other pastries to share.  I thought that the pastries were not bad, but they were not exactly outstanding.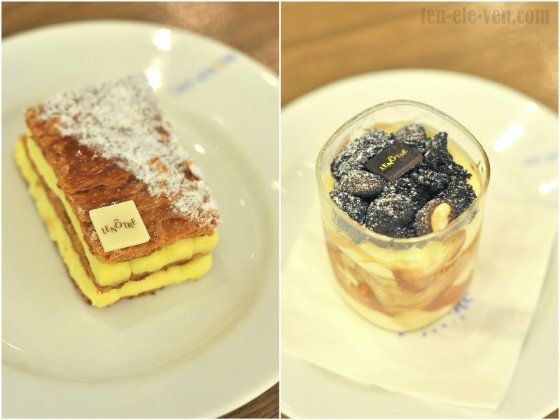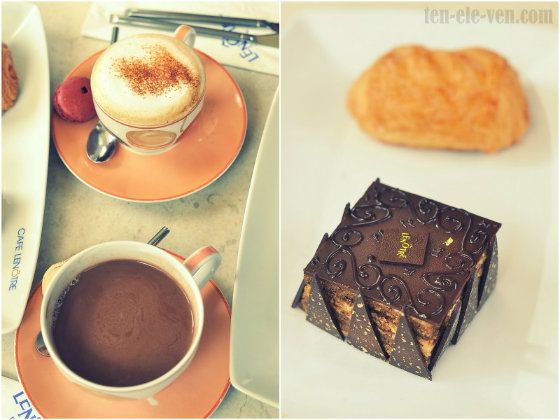 Then we walked around the Erawan area and I decided to visit the famous Erawan Shrine. It was very crowded with worshippers and I could barely breathe as the air was heavy with incense fumes.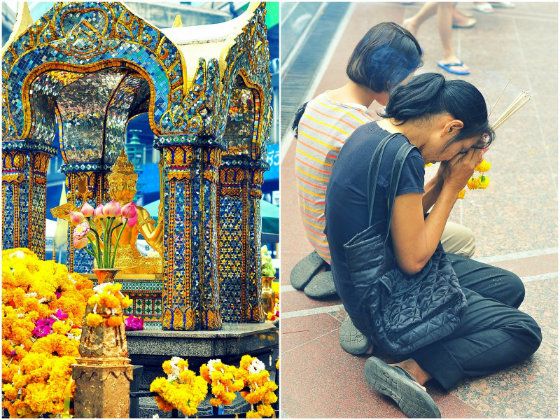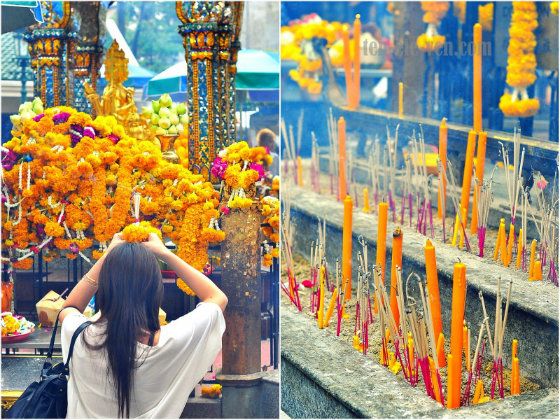 Thai coconuts used as offerings.
I didn't take many photos on this trip, just some random ones along the way.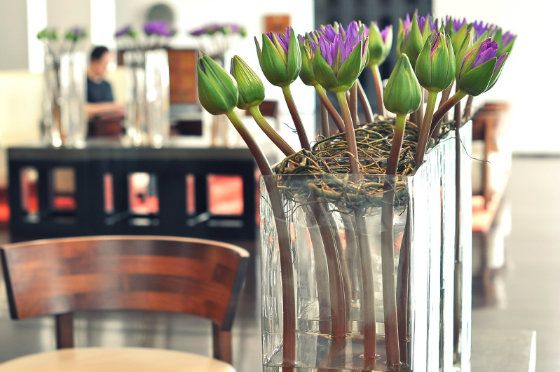 The lobby of Metropolitan. I love lotuses and was really pleased to see vases of these flowers in the lobby.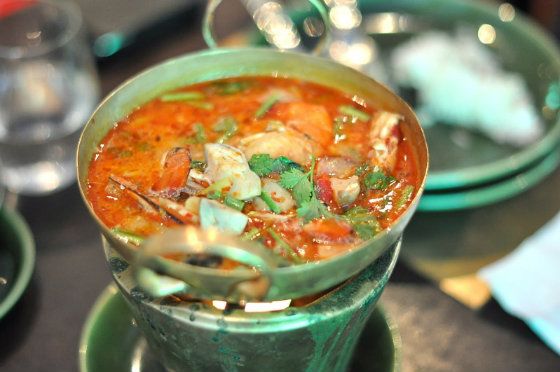 There are two things that I must eat everyday when I am in Thailand, preferably in every meal if I can help it. One – tomyum goong.
Two – Krapow kai or chicken in basil leaf with rice and topped with a fried egg.
Weekend Trip To Bangkok 2011