I have seen Blüte being featured on a number of travel and lifestyle blogs as a beautiful garden-themed cafe in Seoul.  I have never been there so during the November trip to Seoul, I dropped by Blüte on an early Saturday morning, intending to have brunch and was pleasantly surprised to find that I had the cafe all to myself (unlike Singapore where people throng to cafes during weekends at hours as early as 8am).  Unfortunately, I was too early for brunch (available from 11am onwards) so I could only have a cup of coffee.
Most of the addresses on the Internet still show Blüte to be located at its old premises in Hannamdong, and I would have headed there if not for the fact that I double-checked the address geo-tagged to a recent Instagram photo of Blüte that I had seen on my feed.  (Phew!) Blute is now located in Hongdae, and just a short stroll from Sangsu subway station.
A postcard-pretty view of the garden once you enter the grounds of the cafe.  It must be very nice to sit out on the veranda during spring and autumn.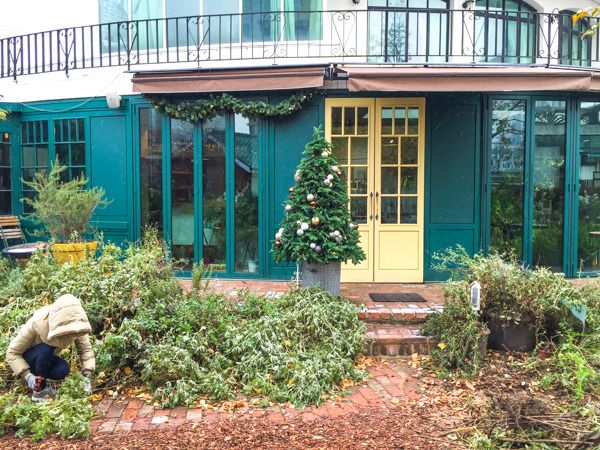 That is a lot of gardening to do on a cold, wintry morning.
Spacious interiors which are beautifully dressed up in a whimsical decor of potted green plants, dried flowers, retro and vintage furniture.  This cafe reminds me of Shop Wonderland at Haji Lane.
This is a really pretty spot for chilling out with a book and a cup of coffee.  It is really a woman's sort of place, eh? I cannot imagine men hanging out with their buddies in this space.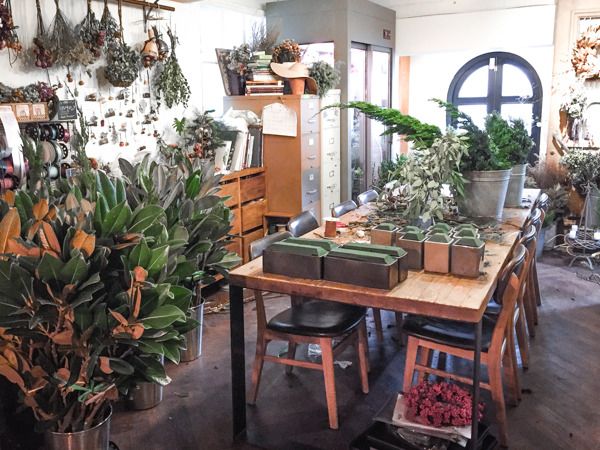 The lovely garden shed out in the garden.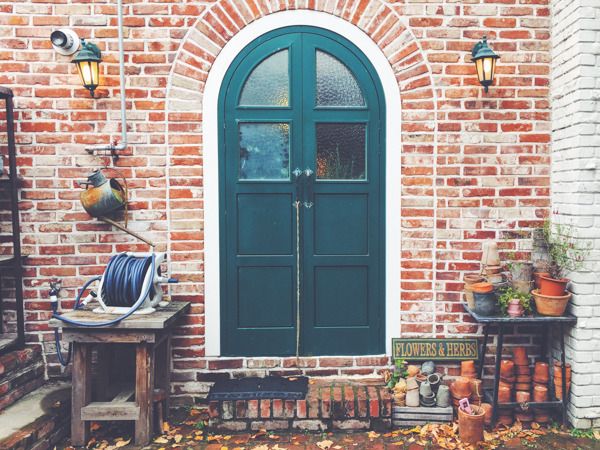 The entire place feels so magical, made even more so by the autumnal colors in the shrubs, and it feels as though I have been transported to a different world, one that you read of in children's books like Alice In Wonderland.
Blüte
Address: 12, Wausan-ro 14-gil, Mapo-gu, Seoul
Directions: Alight at exit 2 of Sangsu Station (Line 6)
Seoul: Blüte Cafe In Hongdae