I love ramen but with age, I don't eat it very often because I can't eat the amount of carbs in a bowl of ramen, not counting the slurp-worthy broth that is packed with so much calories.  However, it was hard not to eat ramen during our recent trip to Osaka.
We stayed in a hotel that is just a street away from Dotonburi and every time we turned a corner, we were bound to see a ramen shop, or a takoyaki stall, or an okonomiyaki restaurant.  I don't really like takoyaki or okonomiyaki, so it was fairly easy to ignore those.  But ramen, tough.  So over a 2.5 day period, we ate 3 bowls of ramen (plus another 3 in Kyoto and Tokyo) which is quite a feat for us.
Kinryu Ramen
I read online that Kinryu ramen is one of the popular ramen chains in Osaka.  There were at least three Kinryu ramen shops near my hotel in Dotonbori – you can't miss the chain's impressive dragon signage.  I think Kinryu (and probably most of the other ramen chains) is open 24 hours, as we saw plenty of Japanese eating at the shops early in the morning.  Slurping ramen for breakfast?  Yummilicious.  So we had a bowl of Kinryu's tonkotsu ramen for breakfast one morning, which was really nice in the cold weather.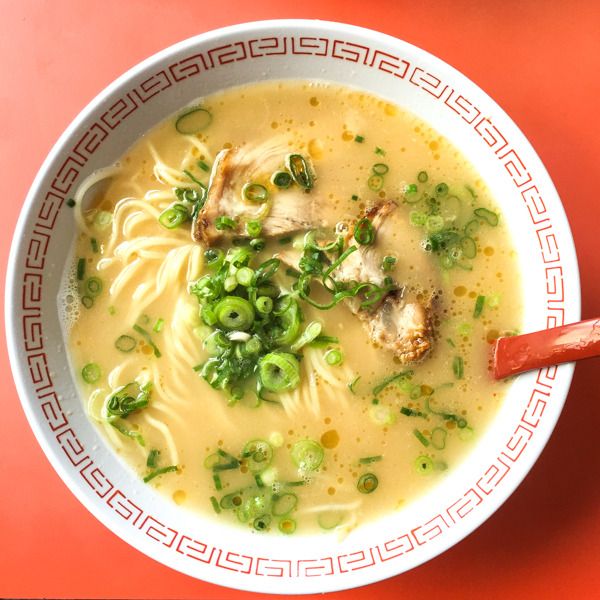 Looks spectacular right?  I liked the thin Hakata-style noodles but the pork bone broth was not particularly memorable.
Ichiran
This is my second time at Ichiran, the first was in Shimokitazawa in Tokyo.  I hear that there is always a long queue for Ichiran ramen in Tokyo, so when we saw that the queue at this Dotonburi outlet was fairly short, we decided to join the bandwagon.
Ichiran's thin noodles are great but I thought the broth in this Osaka outlet was a little too salty for my liking.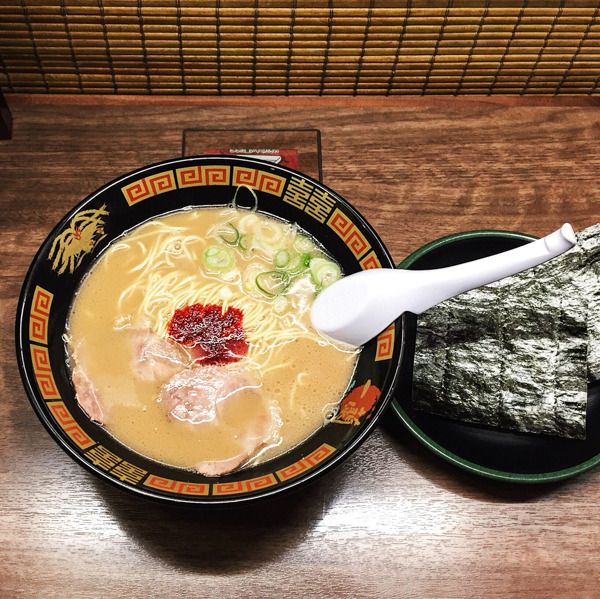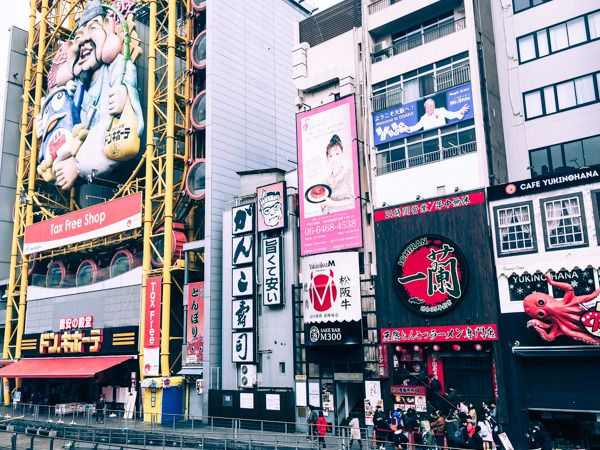 We went to the Ichiran outlet along the Dotonburi river which seems to have a queue at all times of the day (probably because of its very prominent location), but there is another shop tucked inside one of the Dotonburi shopping arcades just 2 minutes away that does not usually have a queue.
Hanamaruken Ramen
I spotted this tonkotsu ramen in one of several shopping arcades that run perpendicular to Dotonburi and decided to pop in for afternoon tea.  I ordered the Double Happiness bowl and it was fabulous.  Definitely my favorite bowl of ramen amongst the three. I loved the tonkotsu-shoyu broth – the flavor was rich, intense and full of umami! Just look at the color of the broth!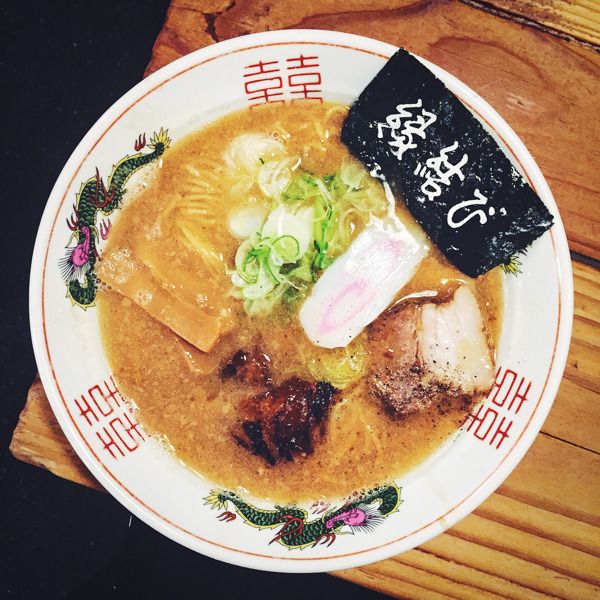 I forgot to take a photo of the shop-front, but if you Google Hanamaruken, you will see many blogs featuring a photo of the shop.
Osaka: Hanamaruken Ramen & Other Ramen