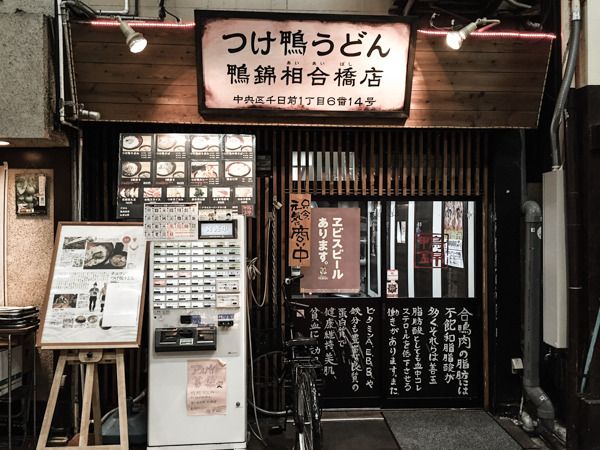 We were walking along one of many covered shopping arcades in Dotonburi when we came across this duck udon shop.  It is the quintessential local Japanese eatery – you buy a meal ticket at the machine outside the shop, hand over the ticket to the staff in the shop, find a place at the counter and wait for your food to be served.
Duck udon sounded absolutely delicious, having had duck nabe in Kyoto a couple of years ago.  There were several duck udon combinations on the menu, eaten tsukemen style.  It took me a while to decide on whether I should order standard udon, or thin udon or soba to eat with the duck broth.  I ordered the standard udon set in a medium size serving while the husband ordered the thin udon set in a small size.  I am usually the greedier (and hungrier) of the two of us.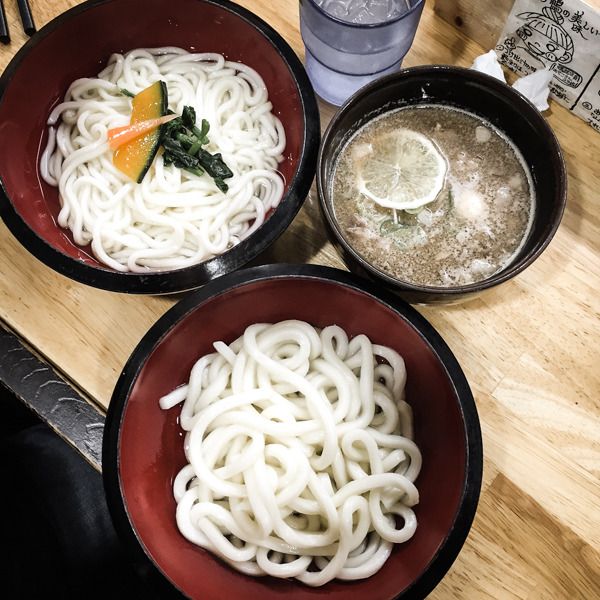 Oh gawd, the duck udon was delicious!  The broth was so good, that the husband ordered another set (udon + duck broth) while I ordered just another serving of udon as I still had plenty of duck broth left from the first set.  This is simple comfort food at its best.  I cannot remember the English name of this shop but I think it is called Kamokin.  It looks like they have several outlets in Osaka.  We are going back there again when we next visit Osaka!  It is so conveniently located in Dotonburi.
Kamokin Duck Udon
Address: Not sure

Directions:  Walk along Dotonburi (in the opposite direction from Midosuji Dori) until you spot this shopping arcade (the entrance is directly opposite one of the Kinryu ramen shops – the one with the dragon signage).  Enter the shopping arcade and walk ahead till you see the duck udon shop on your left.
Osaka: Duck Udon In Dotonburi