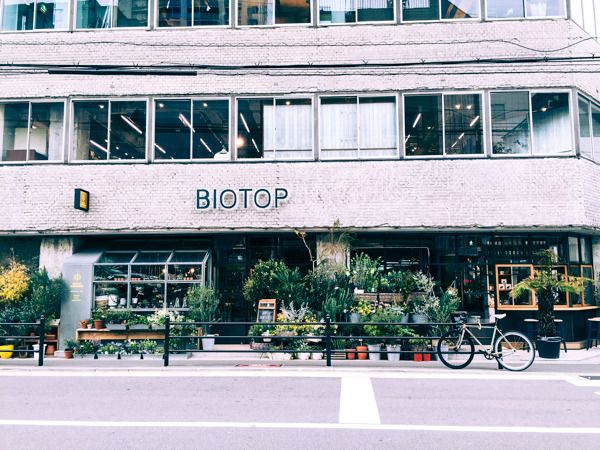 A beautiful cafe along Orange Street that feels like a lush floral wonderland similar to Blute in Seoul.  Biotop is a concept store, with a cafe and nursery in one room and clothing, accessories and toiletries retailing in the next room.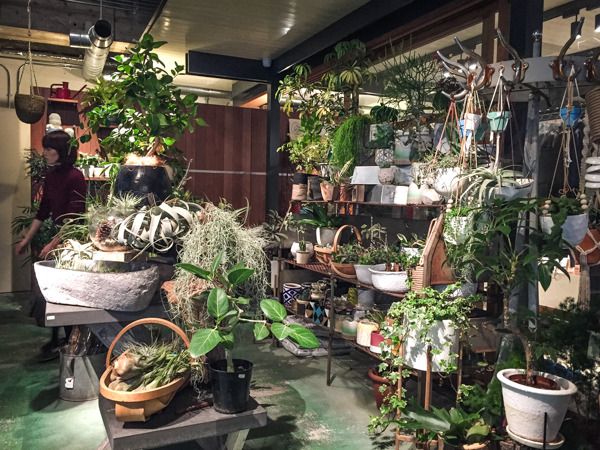 I really like the idea of a nursery-cum-cafe concept.  How is that no one in Singapore has thought about setting up something like that?
Biotop sells drip coffee, pizzas and some baked goods (I think).  I would have liked to sit outside at the corner stand with my coffee but the weather was too cold to do so. This is a pretty place to hang out at while shopping in Orange Street, but if you want really good coffee, better to head to Granknot further down.
Biotop Corner Stand
Address: 1/2/4F, Meburo16kan, Minamihorie, Osaka
Opening Hours: 9am – 11pm
Nearest Station: Yotsubashi/Shinsaibashi
Osaka: Biotop Corner Stand