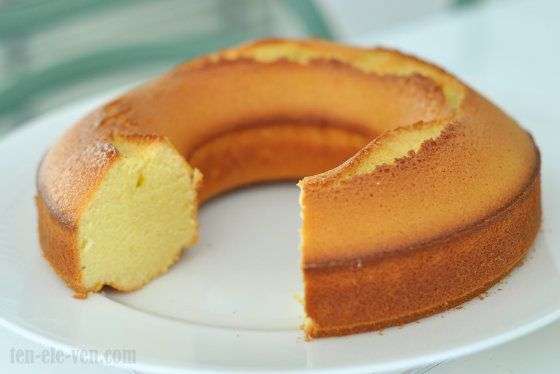 If I had to name 3 desserts that I must eat before I die, they would be: a lemon tart, Tampopo's cheese chiffon cake and Balmoral Bakery's custard puffs. I would also add to the wish-list Dorie Greenspan's very yummy lemon pound cake, something that is easy enough for an occasional home-baker like me to make whenever I feel like eating some.
Today was one of those times, and I made one for afternoon tea, with plenty leftover for breakfast and tea over the next few days. The last 6 months have been an incredibly busy period for me, and I had neither the time nor energy to venture into the kitchen to bake. I have forgotten how therapeutic it is to bake a cake.
The lemon pound cake recipe calls for a loaf pan, but because I threw away my loaf pan when I moved back home, so I made do with a tube pan. I like how the cake looks in a tube pan better.
Happy me.