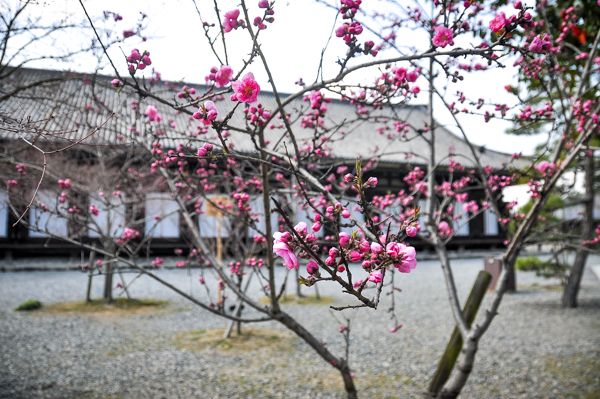 The Sanjusangendo temple.
It is famous for housing a very large statue of the Goddess of Mercy surrounded by 1,000 smaller, but nearly life-sized, statues of Goddess of Mercy (bringing the total number of statues to be 1,001). The main hall of the temple is a very long wooden structure and its name literally means 'a hall with thirty-three spaces between the columns'. When visiting the main hall, visitors have to take off their shoes and change into indoor slippers provided by the temple.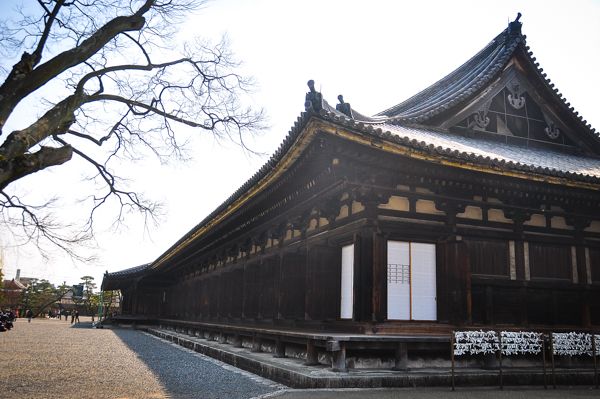 The view of the statues in the main hall is very impressive. Pity photography is not allowed in the main hall.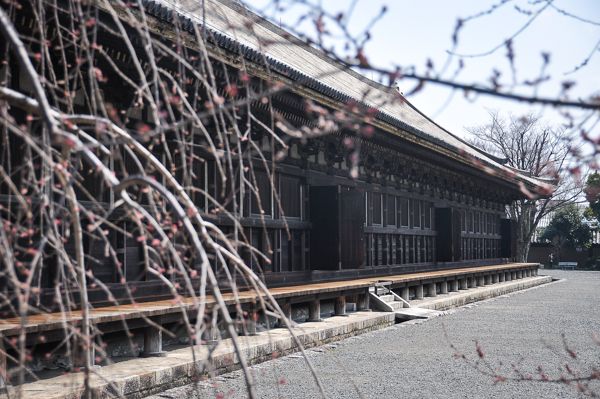 The picturesque temple grounds were accentuated by cherry blossom trees in full bloom.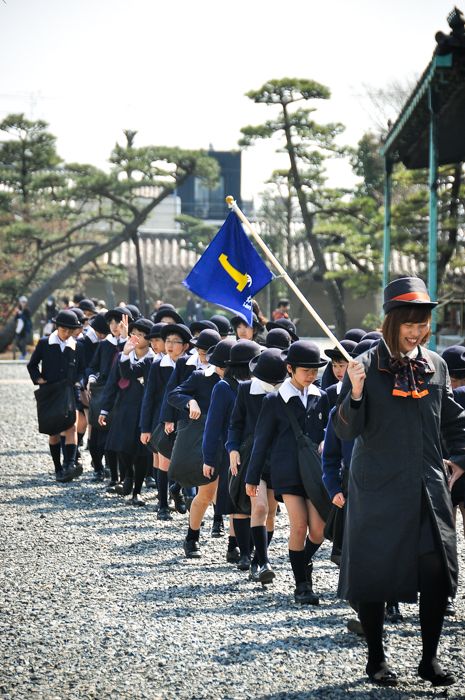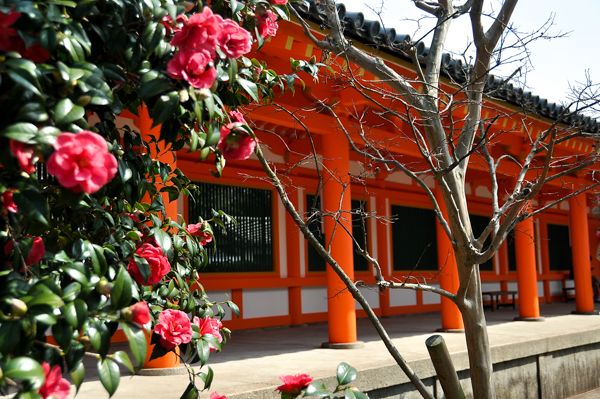 Having finally been to the Sanjusangendo, I feel that it should be a compulsory stop in anyone's Kyoto itinerary. You will be blown away by the sight of the statues.