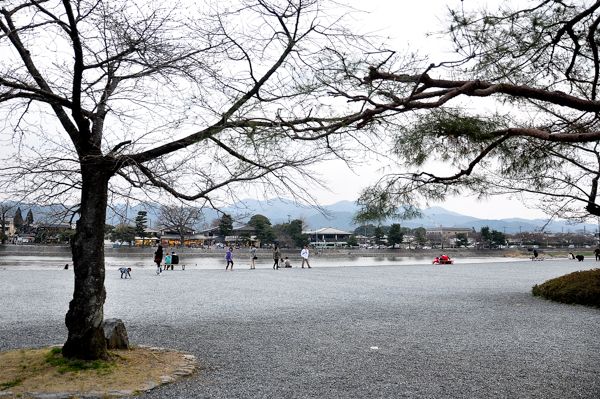 Our last day in Kyoto was spent in Arashiyama. We took the subway from Gion to Arashiyama, walked across the Togetsukyo-bridge and headed straight for the bamboo forest, having decided to skip the Tenryuji temple.
Spotted an unusual bloom in a flower bed just off the main streets.
A beautiful two-toned camelia. It looks perfect.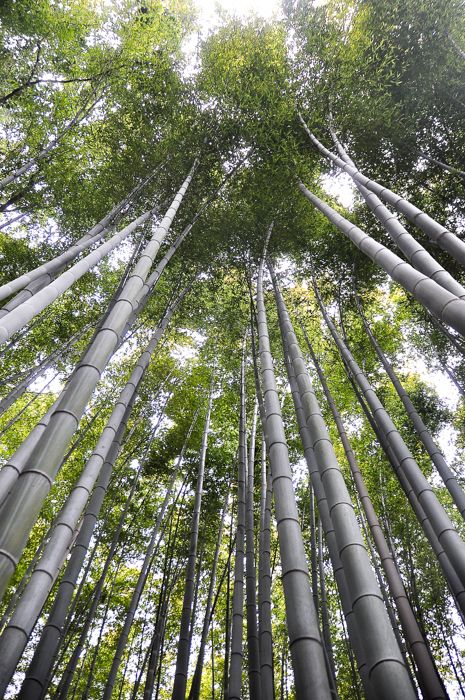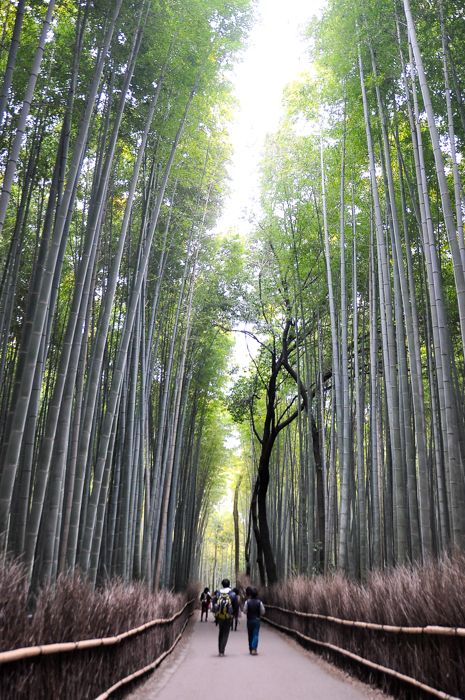 This is my second visit to the Arashiyama bamboo forest, the first visit was in 2006. Nothing has changed, it looks the same as how I remember it to be. The bamboo forest is a fairly small and self-contained area, just follow the path and everyone ahead of you.
The other bamboo forest that I have visited is the one in Damyang, Korea, and it is several times bigger than the Arashiyama one. The Damyang bamboo forest is definitely worth a visit as a day-trip if you are in Gwangju and have some time to spare.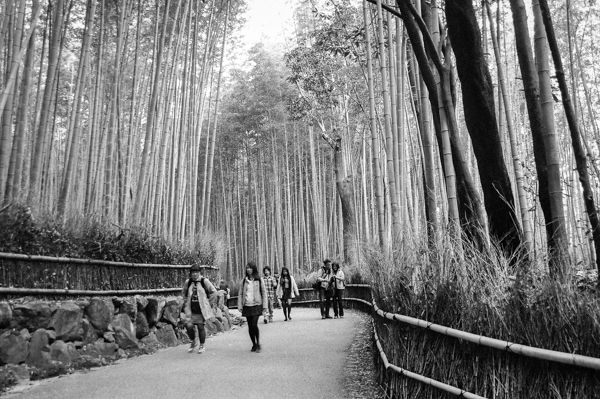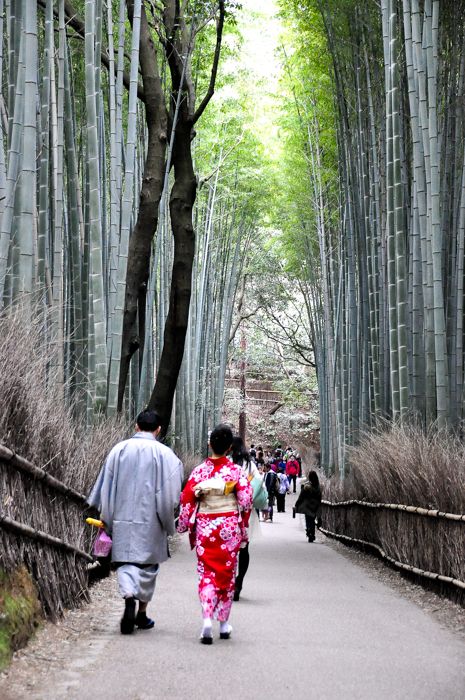 At the end of the bamboo forest is the Okochi Sanso Villa, a traditional Japanese house with beautiful and lush landscaped grounds that used to belong to a famous Japanese silent movie star.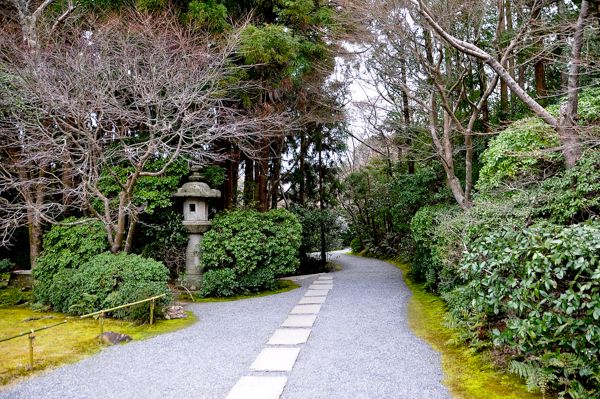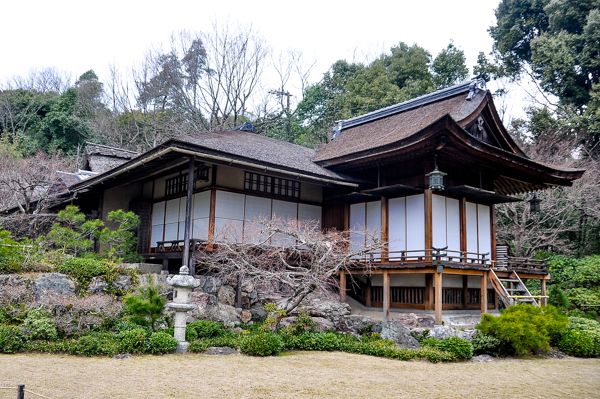 The lush gardens and driveway leading to the main residence.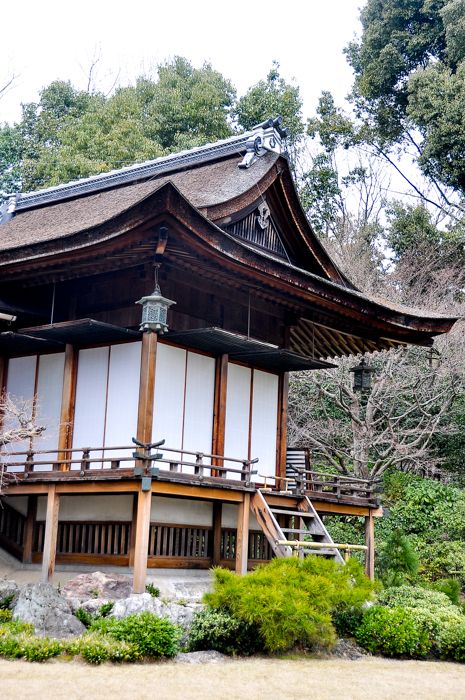 We hiked around the grounds for a bit, climbing up and down narrow stone path ways circling the gardens, before heading back to the bamboo forest to make our way back to the main streets to eat lunch at Hirokawa.
If you are looking to escape the crowds in the main Arashiyama streets, the Okochi Sanso Villa is a perfect hideout. It is serene, calming and a calming place to enjoy channel your inner Zen.
Kyoto: Bamboo Forest + Okochi Sanso Villa In Arashiyama