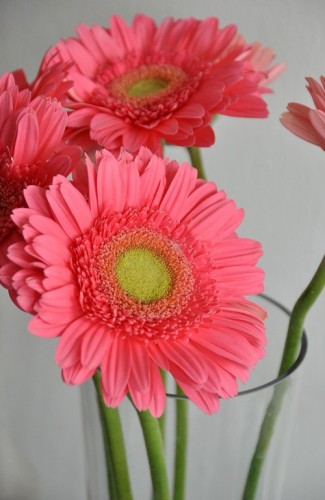 I woke up feeling very happy today.  I don't particularly know why but I am guessing that it has someone to do with sleeping very well last night.
Or maybe I am a lucky winner in yesterday's Mid-autumn Festival's Special Toto Draw…..?
My friend bought a S$10 pack of Toto tickets on my behalf but I have not checked the numbers on the tickets against the draw yet.  So I am still hopeful that I could become an instant millionaire through gambling.
I haven't been feeling that great lately.  And no matter what I do, I can't seem to improve the situation.  It doesn't help that I have been deprived of the joy of watching Korean dramas since I switched to Starhub's fibre broadband and there have been some problems with my connection.
No point wondering why.  I should just enjoy the happy mood while it lasts.
Even the thought of having to fly to Shanghai for work on Tuesday didn't dampen my chirpy mood.  (Arggghhh.  The pollution..! The awful food…!  Smoking indoors…!)
I spent the day pottering around the house.  I did my Japanese homework.  I also went to the hair salon to get a haircut and colour.  We had ramen for dinner and it was surprisingly good.
Now, I am at home – drinking sake and revising Japanese.  今、日本語をべんきょうしながら、お酒を飲みます。
Crossing my fingers that I wake up tomorrow feeling the same.  And Monday too (though highly unlikely…)