Japan is a haven for crafters.  Their stationery shops, fabric shops, handicraft shops are places where I can spend all day wandering around in.
With the husband in tow, I had to exercise restraint in the amount of time I spent in these shops.  Despite the limited time that I had, I managed to get some pretty good fabric buys.  I bought most of the fabric in ABC Mart in the Q's Mall in Osaka (Tennoji), Hankyu Department Store in Osaka, Nomura Tailor in Kyoto and Yuzawaya in Takashimaya Shinjuku.  Pity that I did not have time to visit the Nippori Fabric Town in Tokyo.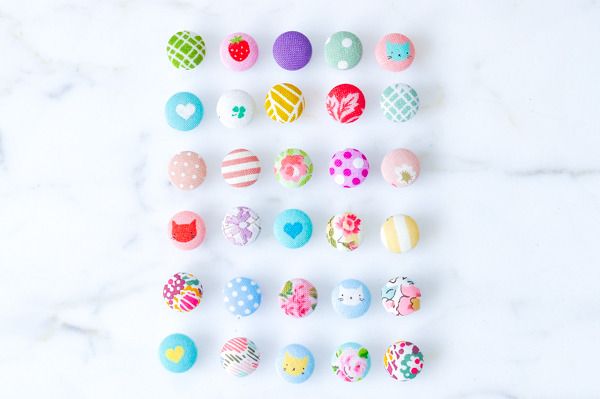 Made a bag of cute little buttons (11mm) with the fabric!
Fabric Shopping In Japan & A Candy Bag Of Handmade Fabric Buttons