I have always been fascinated with Creole food. No idea why. From the descriptions I have read in books set in New Orleans or the South, Creole food sounds so delicious, comforting and earthy. But I have not heard of a restaurant serving Creole food in Singapore, until very recently, when I googled the Internet and noticed that there is one such restaurant in Serangoon Gardens.
While in San Francisco, we ate at Brenda's French Soul Food in downtown SF. We decided to drop by for brunch at around 10.30am on a Thursday and to our surprise, there was a queue outside the restaurant. On a weekday! The food must be good! 🙂 And it is. The restaurant does not accept reservations so we had to wait approximately 15 – 20 mins outside the restaurant for a table.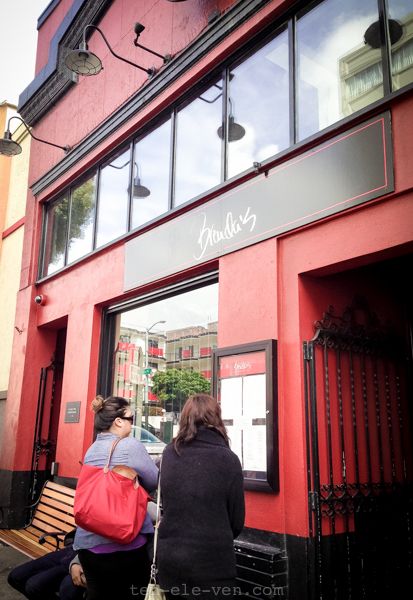 The interior decor is modern-casual, bright and quite hip. In my mind, I have always associated Creole/Cajun places with dark moody interiors. I took a panorama photograph of the interior of the restaurant using my iPhone. This function in the iPhone is mega useful.
The annoying thing about this restaurant is that there are too many yummy things to order, I wrung my hands in despair at the number of things that I would like to eat but I only have the time to make one visit to Brenda's. I need another stomach.
See those 2 pieces of fried chicken in the background? They are TO-DIE-FOR Brenda's fried chicken known as BFC. They were the tastiest fried chicken I have ever eaten. I was so besotted with eating the chicken, I forgot to take a nice photograph of it.
Red beans and rice – Smoky, spicy stewed kidney beans with steamed white rice & andouille sausage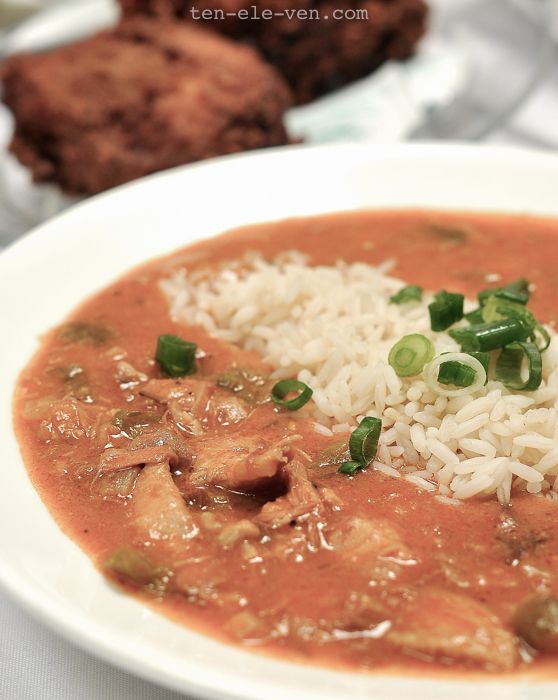 Chicken etouffee – chicken smothered in spicy creole tomato gravy, served with rice. I ordered this as my main course. I have always wanted to try etouffee…! I love the creamy-tomato texture and flavors.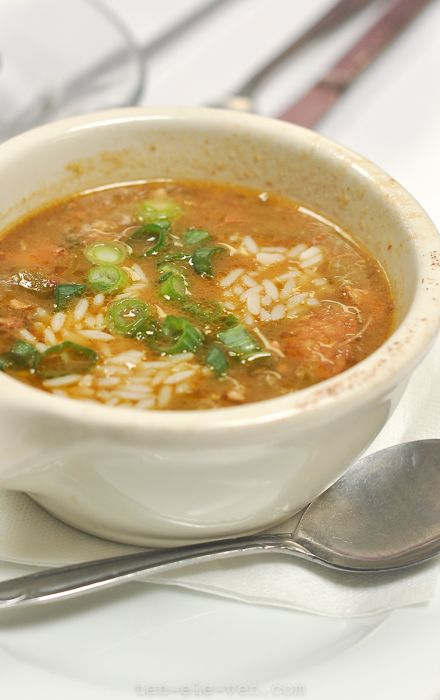 Okra gumbo. Another Creole dish that I have always wanted to eat…! Etouffee + gumbo + BFC = Seven heavens of happiness. 🙂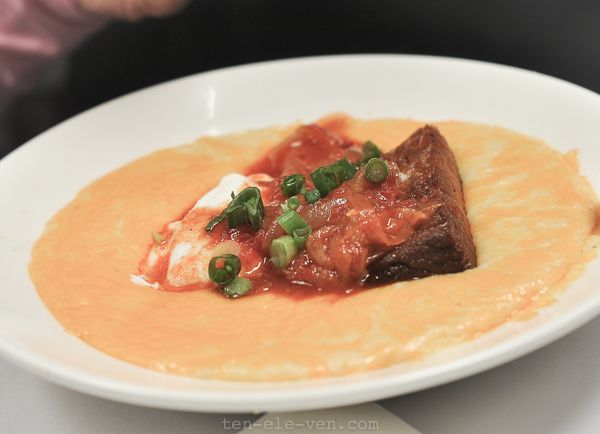 Pork belly with smooth, creamy grits.
Cream biscuit! I didn't have the stomach to try this but C gave it the thumbs-up.
The food at Brenda's is EXCELLENT. There are so many other things on the menu that I wanted to try. Beignets. Shrimp étouffée. Jambalaya. Crawfish! If I ever make another trip to San Francisco, I must go to Brenda's and try all these items.
San Francisco: Brenda's French Soul Food