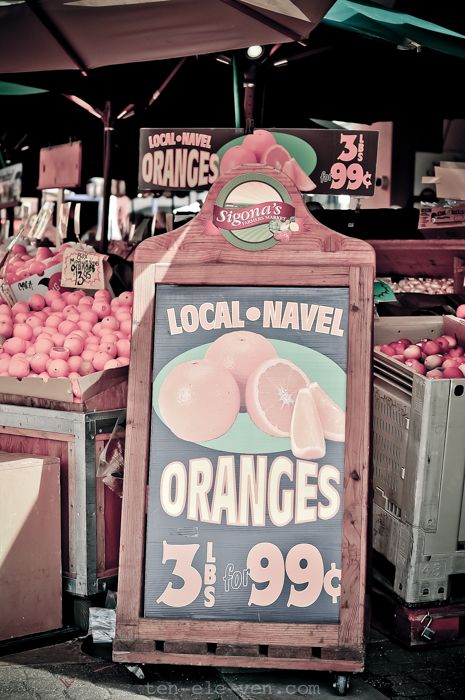 After Sri Lanka in February 2013, I took another trip to Seoul and San Franciso in March. I still have one more post to write on Sri Lanka before moving on to the next destination, whichis Seoul. Since I am so behind time in writing my travel posts, I figured that there is no point in pretending to be organised by writing all these posts in some kind of order. After visiting the Tulip display at Gardens by the Bay today, I am reminded of Stanford Mall, in particular, the gorgeous flowers that could be seen nearly everywhere in the mall.
I spent a couple of hours at the mall on my second last day in San Franciso. It is a sprawling mall, and unlike the multi-storey ones that we are used to in Singapore. The shops are spread out over one floor – the ground floor – and you could get lost in the shops, Neiman-Marcus and the food market. Instead of shopping, I was preoccupied by the lovely flowers planted everywhere in the mall. I was this crazy Asian woman who had her camera pointed at the flowers all the time.
Chard! I wish we had plenty of such vegetables in Singapore, without having to pay an arm and a leg for them.
Organic apples going for only US$3 per pound! I was tempted to buy one and sink my teeth into it but I was stuffed. These markets are so wonderful to browse around in, everything looks so crisp and fresh.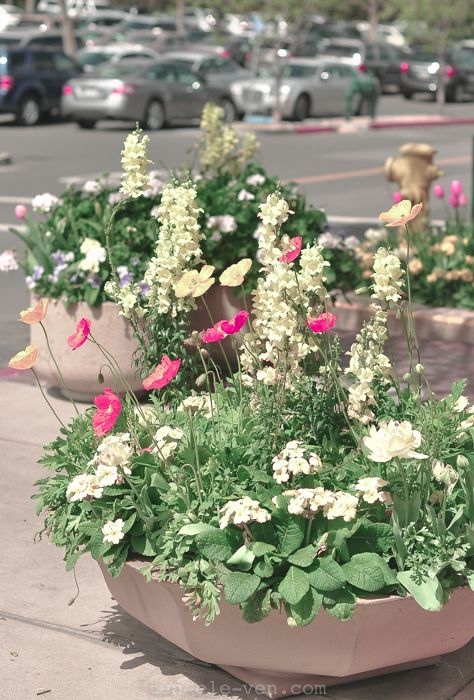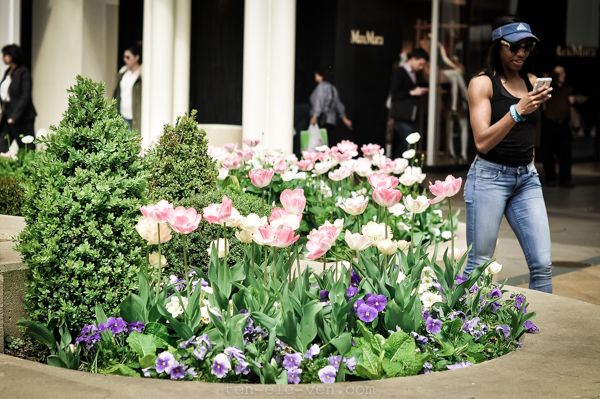 Beautiful tulips.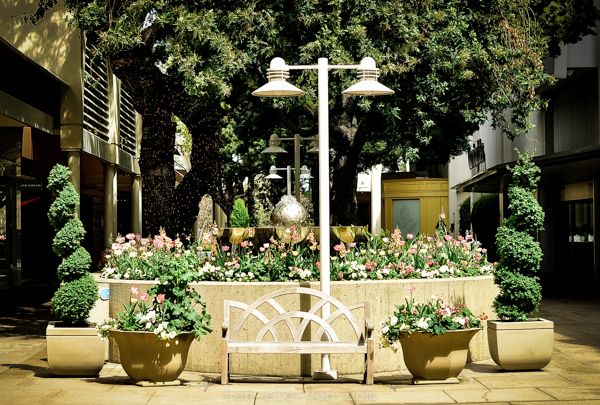 More flowers…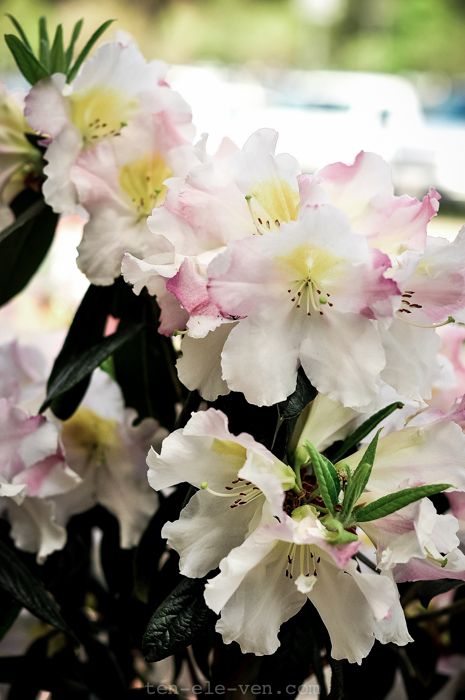 Rhododendrons…?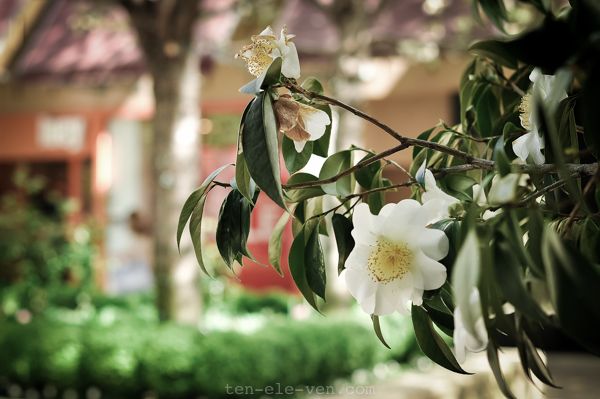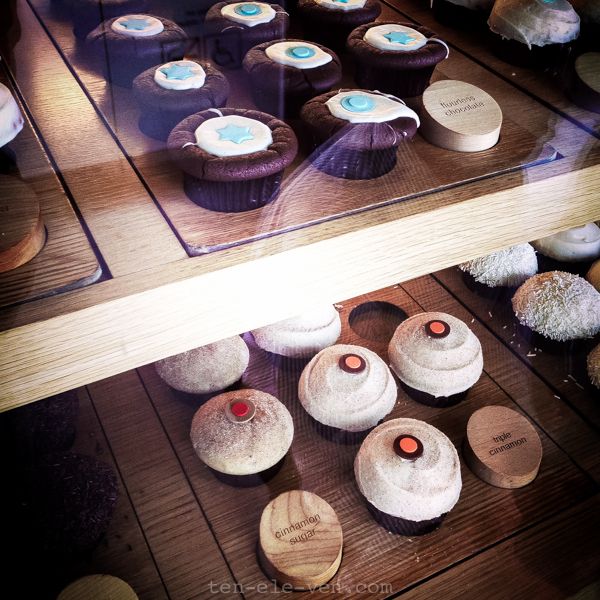 SPRINKLES! I wanted so much to eat a banana cupcake but I was so stuffed from brunch, I just could not put more food in my mouth. But why didn't I think of buying ONE banana cupcake as takeaway?! I could have eaten it the next day. They don't make banana cupcakes everyday and when we came back the next day, banana cupcakes were not available.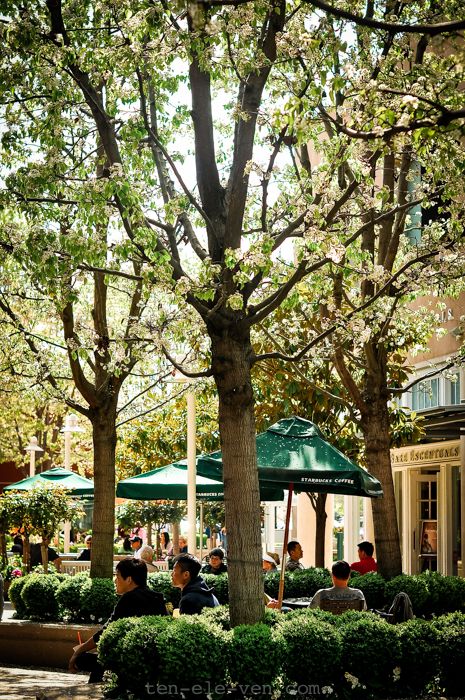 This has to be my favourite photograph for that day. The scene looks so pretty. People sitting under trees laden with spring flowers, drinking coffee on a lovely afternoon.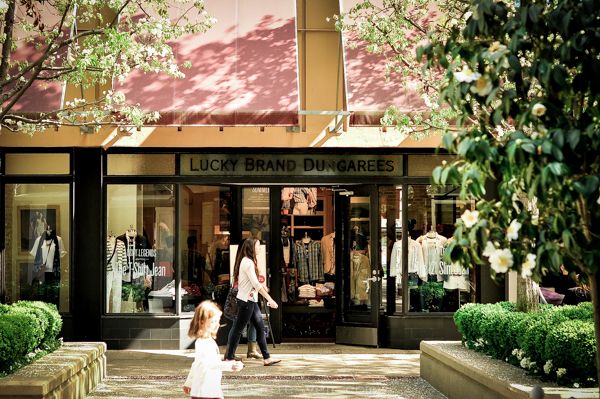 xoxoxo
San Francisco: Afternoon At Stanford Mall, Palo Alto