During our last visit to Bangkok, one of the restaurants that we visited was Supanniga Eating Room. My friends and I had never heard of the restaurant before. Then again, I don't visit Bangkok often enough to know much about the dining scene, apart from Nahm. As the place came highly recommended by my friend's boss, we decided to check out this place for lunch on the day we arrived.
Supanniga Eating Room is at Soi Sukhumvit 55, in the Thong Lor neighbourhood, a 10 minute walk from the Thong Lor BTS station. I have never seen the restaurant's website before, and I was expecting it to be a Bangkok-style coffeeshop. But it turned out to be a chic place located in an old shophouse. Occupying three floors, it is tastefully designed – cosy but classy. No thanks to the Bangkok traffic, we turned up at the doorstep of the restaurant minutes before closing time, but the wait staff did not turn us away.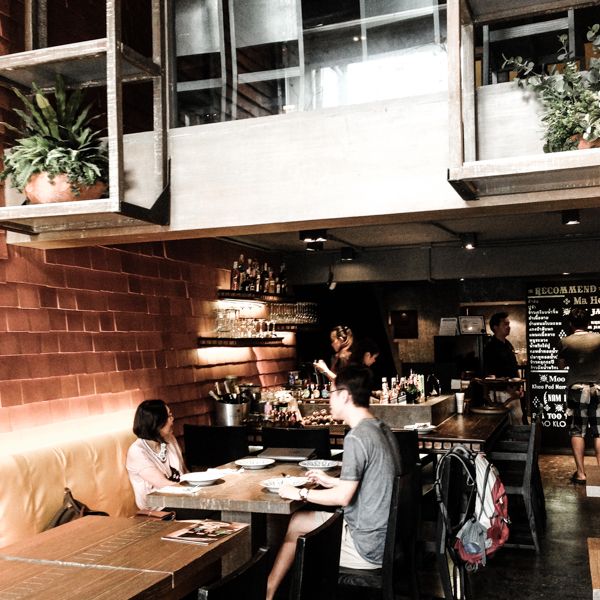 Supanniga Eating Room serves traditional home-style Thai dishes inspired by the owner's grandmother from her hometown. We ordered quite a lot of food, and a jug of white sangria. The food was excellent, and we enjoyed every dish on the table. As the Thais will say:"Aroi Mak Mak!"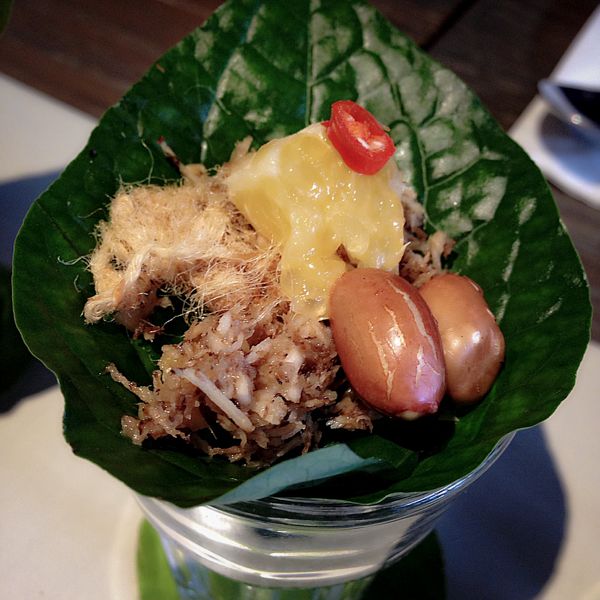 An appetizer known as Mieng Yong – pork floss, peanuts, roasted coconut with some kind of leaves.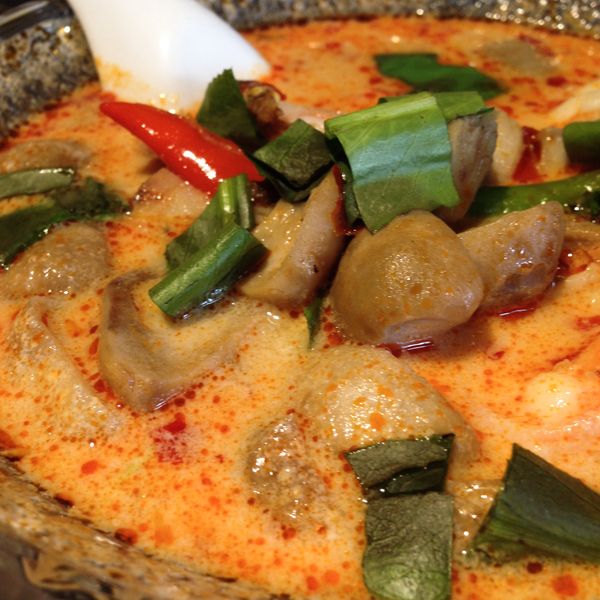 Tom yum goong. One of the best that I have eaten. I like my tom yum soup lemak-style, compared to the ones that come in a clear soup. The latter is usually deceptively spicy.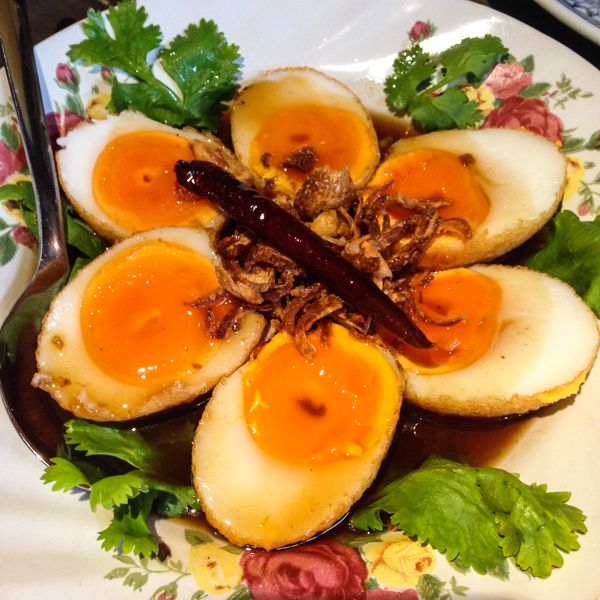 'Son-in-law' fried eggs. Hard-boiled eggs served with a tasty sauce and fried shallots. A simple dish that tasted soooo good.
Beef stir-fried with chili and holy basil (Ka Prow Nue Lai). Good, but I prefer the minced chicken version.
We also tried the fried prawn wontons, and cabbage drizzled with fish sauce. I cannot seem to find the photos of these two dishes. Anyway, they are on the restaurant's website. Must go back to Supanniga when I next visit Bangkok and try their other dishes. The crabmeat omelette looks droolsome.
Supanniga Eating Room
160/11 Soi Sukhumvit 55 (Thonglor)
Klongton Nuea, Watthana,
Bangkok 10110
Bangkok: Supanniga Eating Room