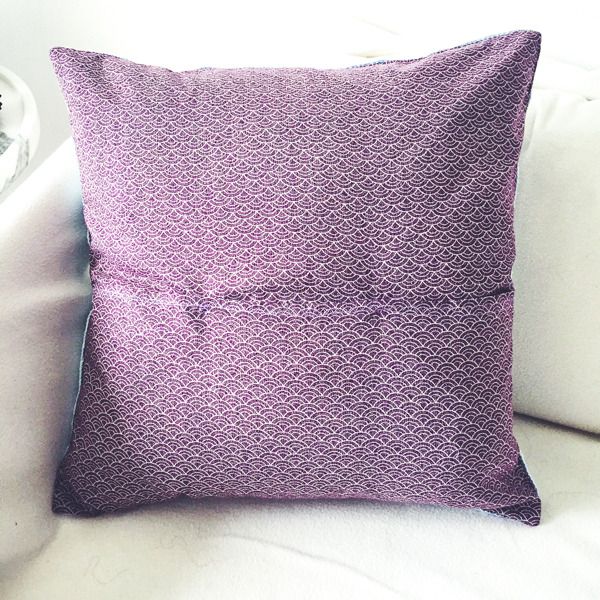 I completed this puff popcorn stitch (I don't know why I keep referring to this particular stitch as the puff stitch!) floral granny square cushion cover after struggling with it for a couple of months.
I cannot seem to stick to a color scheme that I had decided at the start, and I inevitably end up with a color scheme that is quite different from what I had originally envisioned it to be.
In this piece, I had decided on a baby blue and baby pink theme but midway, I added purple to it (because I got bored with pink and blue and needed a new color to keep me going).  My aunt machine-sewed the back using a piece of Japanese cotton fabric in an ocean wave print.  Otherwise, it would have taken me an even longer time to crochet a back piece for this cover.
Front and back – two totally different looks.  And I think I should learn how to use a sewing machine.
Crocheting: Popcorn Stitch Floral Cushion Cover